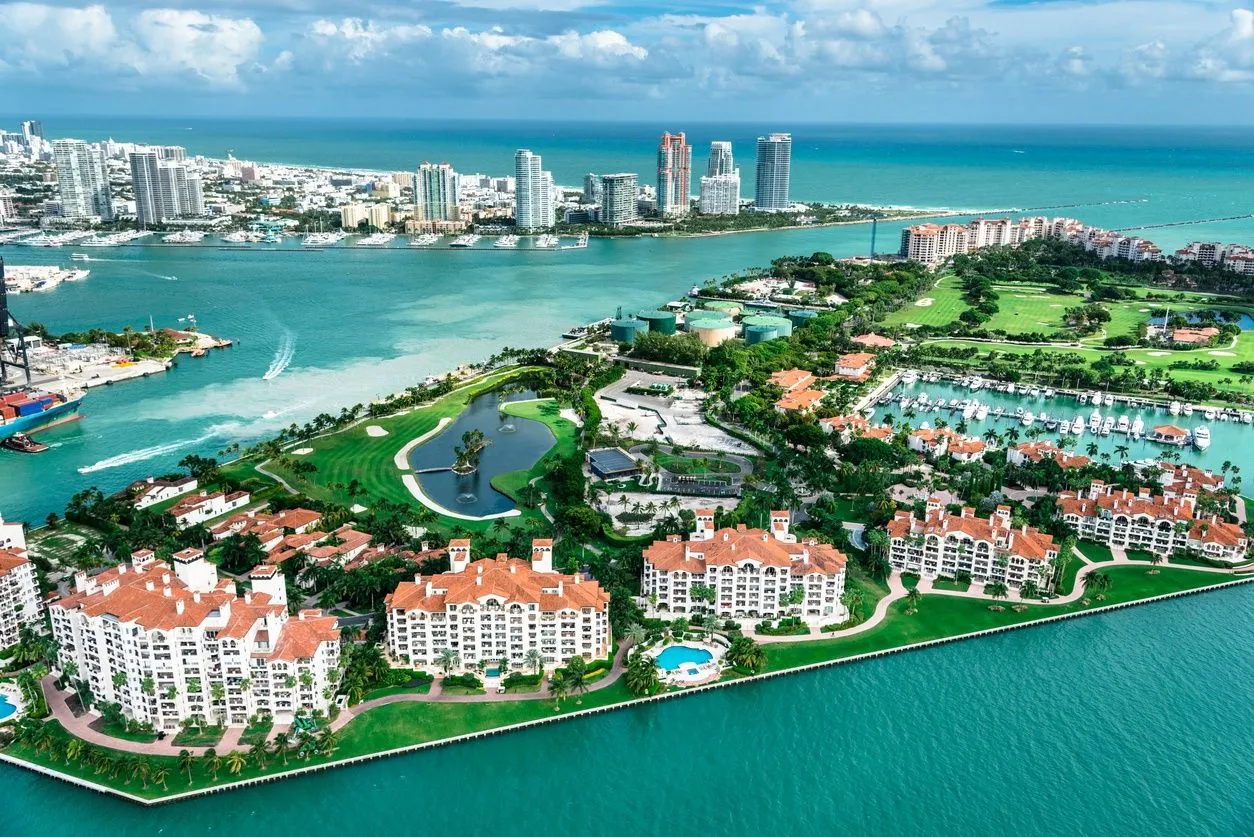 Market Snapshot
---
Price Range (For Sale)
$2.65M - $38M
Price Range (For Rent)
$2.4K - $65K
Overview
Hosting some of the highest income residents in the country, Fisher Island is nothing short of exclusive, upscale, and as safe as it gets. The island is home to many celebrities and heads of industries, like Oprah Winfrey and Meg Brooks. With so many high profile locals, it is important that the island is as safe as possible; thus, the island only allows access via yacht or ferry to island residents and their guests, small luxury resort guests, and club members. Therefore, residents on the island have the luxury of being completely disconnected from the mainland, which is a benefit that provides for the utmost privacy and safety. However, the island is also close enough that it only takes a few minutes to be immersed in the bustling Miami Beach. Residents can enjoy the convenience of the island's privacy, and countless exclusive amenities, while being extremely close to the city, a living experience that would be difficult to find anywhere else in the world.
Lifestyle
Since the island is only accessible via boat or ferry, it must be self-sufficient, thus, it is home to a post office, grocery store, bank, emergency medical services, a fire station, and more. Owners have the freedom to make their residence on the island their primary home and live with the ease of knowing that basic needs can always be met. However, Fisher Island provides far more than the residents' "basic needs". The island possesses countless amenities that owners and guests use and enjoy like The Links golf course, the world class Tennis Center, and Fisher Island Marinas. On top of all this, Fisher Island also hosts seven unique restaurants that offer experiences ranging from casual to fine dining.
Market
Being about 216-acres large, Fisher Island only has so much room to accommodate for their residents, thus, the island's residential developments are mostly condominiums, however, the majority of these condos offer residences the size of large single-family homes. There are also private homes on the island, though the majority of them are not waterfront.
Location
Related Neighborhoods