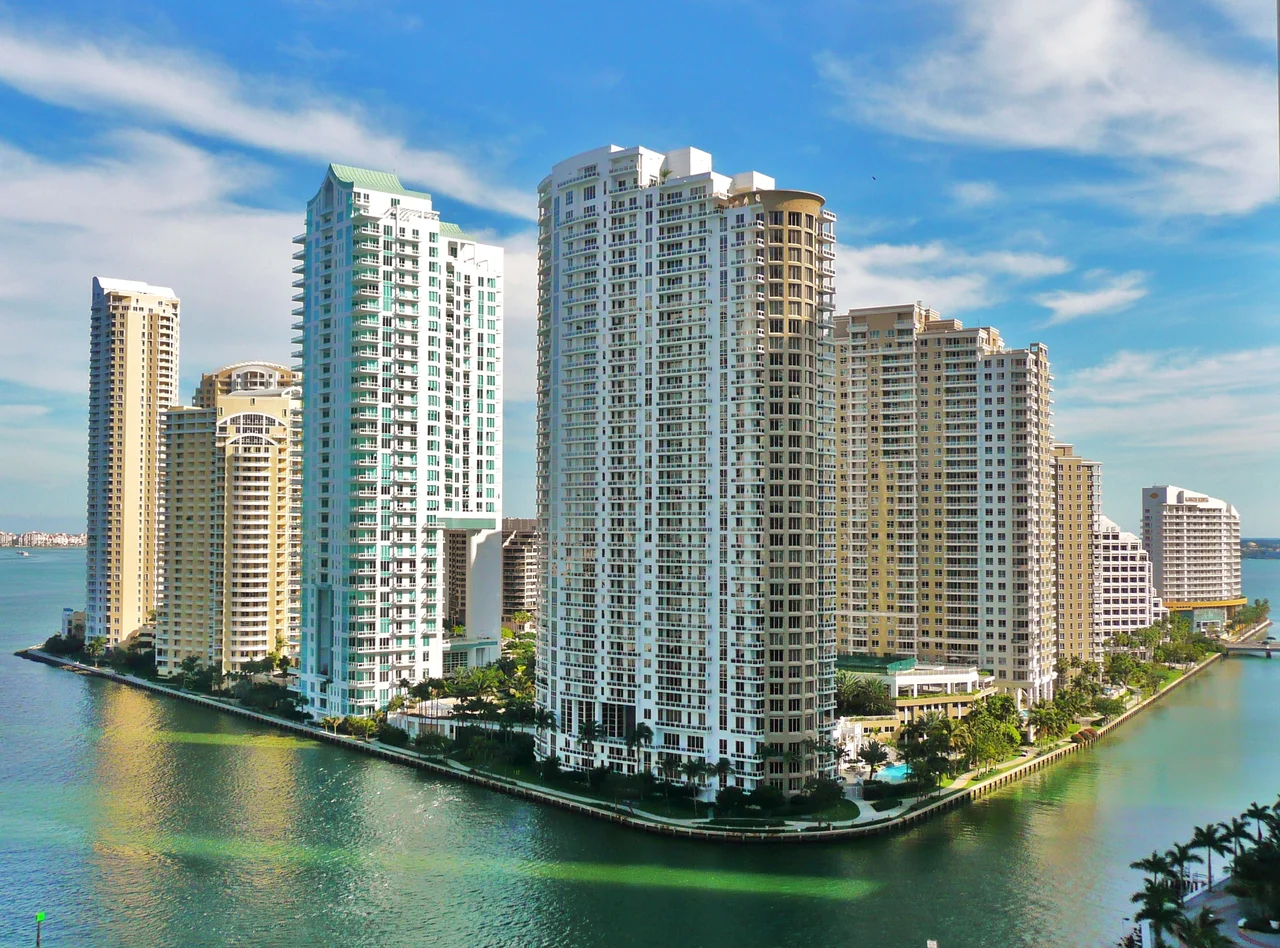 Market Snapshot
---
Price Range (For Sale)
$290K - $7.65M
Price Range (For Rent)
$2.5K - $39K
Overview
Nestled just across the serene Rickenbacker Causeway from Miami's bustling mainland, Brickell Key stands as a tropical oasis, celebrated for its expansive beaches and lush, vibrant flora and fauna. This community-centric neighborhood offers a refreshing escape, where connecting with like-minded locals who share a passion for boating, cycling, and embracing the great outdoors is a breeze. Adding to its charm, Brickell Key boasts an array of exceptional dining experiences, such as the renowned Rusty Pelican, where waterfront dining invites you to savor delectable cuisine while gazing out over Biscayne Bay.
Lifestyle
Life on Brickell Key is synonymous with an embrace of the bay, with residents reveling in boating adventures and partaking in an abundance of outdoor activities that this island paradise offers. Paddleboarding, kayaking, and encounters with the captivating marine life at the world-famous Miami Seaquarium are just a few of the cherished pastimes. Many Brickell Key denizens find themselves retired and relishing the relaxed yet upscale lifestyle that the island affords. In this tight-knit community, amenities abound, and lasting friendships are easily forged.
Market
Brickell Key boasts a diverse range of residences, catering to a variety of preferences and lifestyles. On the northern tip of the island, you'll discover a wealth of stylish condos and luxurious resort hotels, catering to visitors and vacation rentals alike. Venturing to the southern reaches of the island, single-family homes and waterfront estates take center stage, offering a more secluded and exclusive living experience. Despite its intimate size, spanning just about one and a half square miles, Brickell Key is exceptionally accessible, with golf carts, bikes, and leisurely strolls serving as preferred modes of transportation for its residents.
Location
Related Neighborhoods