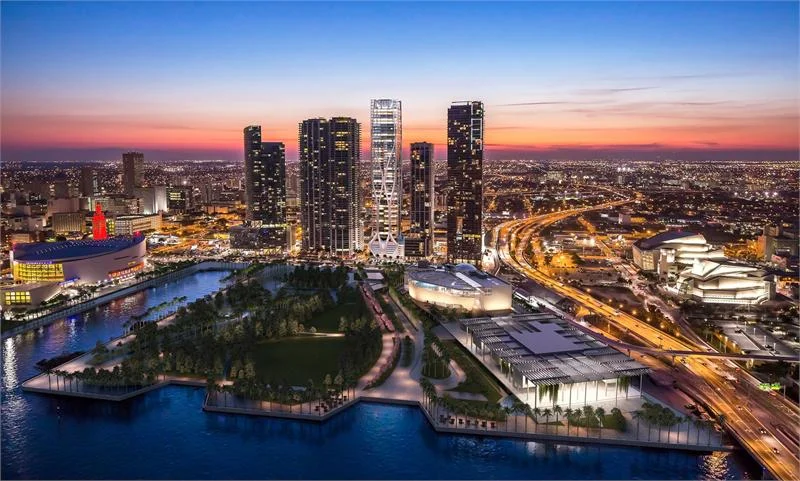 Market Snapshot
---
Price Range (For Sale)
$125K - $59M
Price Range (For Rent)
$2K - $17K
Overview
Downtown Miami, a vibrant urban core at the heart of this dynamic city, is where the magic of Miami comes to life. Nestled along the picturesque Biscayne Bay, Downtown Miami stands as a testament to the city's constant evolution. With its glittering skyscrapers, cultural landmarks, and a blend of business and leisure, this neighborhood encapsulates the essence of Miami's urban renaissance. Downtown Miami serves as the epicenter of art, commerce, and entertainment, making it a magnetic draw for locals and tourists alike.
Lifestyle
Life in Downtown Miami is a kaleidoscope of experiences. The neighborhood attracts a diverse crowd, from young professionals carving out their careers in its bustling financial district to art enthusiasts exploring its world-class museums and galleries. Days are filled with the rhythm of urban life, as residents navigate the city's business landscape, enjoy waterfront strolls, and partake in cultural events. Evenings bring a vibrant nightlife scene to life, with an array of restaurants, bars, and theaters offering everything from fine dining to avant-garde performances. Downtown Miami's cultural mosaic, featuring an international array of cuisines, arts, and music, ensures there's always something new to explore.
Market
Downtown Miami offers a diverse range of housing options to suit every lifestyle. Its iconic skyline is adorned with luxurious condominiums boasting sweeping views of the bay and city. These residences offer modern amenities and convenience, attracting a mix of urban professionals and those seeking a cosmopolitan lifestyle. The neighborhood also features historic and contemporary loft-style apartments, catering to a diverse range of preferences. Real estate in Downtown Miami is highly competitive, reflecting its prime location and the continuous demand for a blend of city living and waterfront charm. With its central location and excellent connectivity, Downtown Miami provides residents with easy access to other Miami neighborhoods and a gateway to the vibrant Miami lifestyle.
Location
Related Neighborhoods