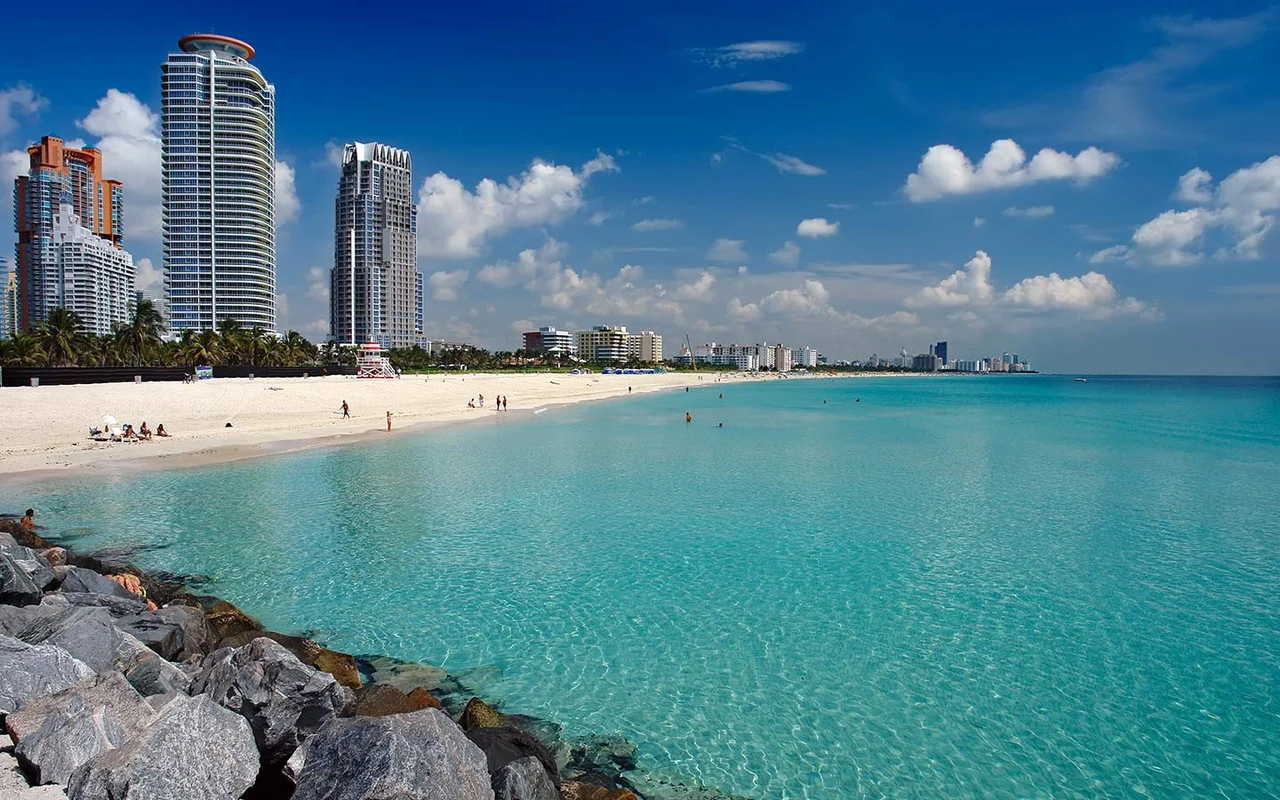 Market Snapshot
---
Price Range (For Sale)
$269K - $54.5M
Price Range (For Rent)
$1.75K - $53K
Overview
South of Fifth, commonly referred to as SoFi by locals, is an exclusive neighborhood on the south side of Miami Beach that offers residents immediate access to some of the city's most popular destinations. The neighborhood is surrounded by water on three sides, east, west, and south. On the east side, there are long beaches with fine sand, while on the west, there are astounding views of downtown and the Bay. On the most southern tip of South Beach, you'll find South Pointe, a 17-acre wide area with a beautiful park and promenade lined with restaurants that sit on the coast of the channel that leads to Port Miami; here, you can experience some of the most incredible views of Biscayne Bay, Fisher Island, and the Atlantic.
Lifestyle
The lifestyle of residents in SoFi is luxurious and relaxing. This neighborhood is one of the best kept secrets of the city, as it does not get bombarded by tourists, yet, it remains active. It is common to spot pedestrians cycling or walking through South Pointe Park and surrounding areas, as well as, dining in some of the finest restaurants on the southern coast of Miami Beach along the South Pointe Promenade. Furthermore, locals often participate in sunrise or sunset yoga on the beach. South of Fifth is truly a well rounded neighborhood that offers a lavish and laid-back lifestyle for residents.
Market
SoFi is no stranger to providing extremely desirable real estate, as it has some of the most coveted developments in the entire city. The neighborhood is dotted with luxury condos fit for any kind of resident, at any time of the year. South of Fifth is constantly evolving and setting the precedent for ultra-luxurious condominium developments. When considering factors such as location, views, and local culture, it is hard not to place South of Fifth at the top of the list as a location with the potential to host one of the best real estate investments anybody could make in all of South Florida.
Location
Related Neighborhoods