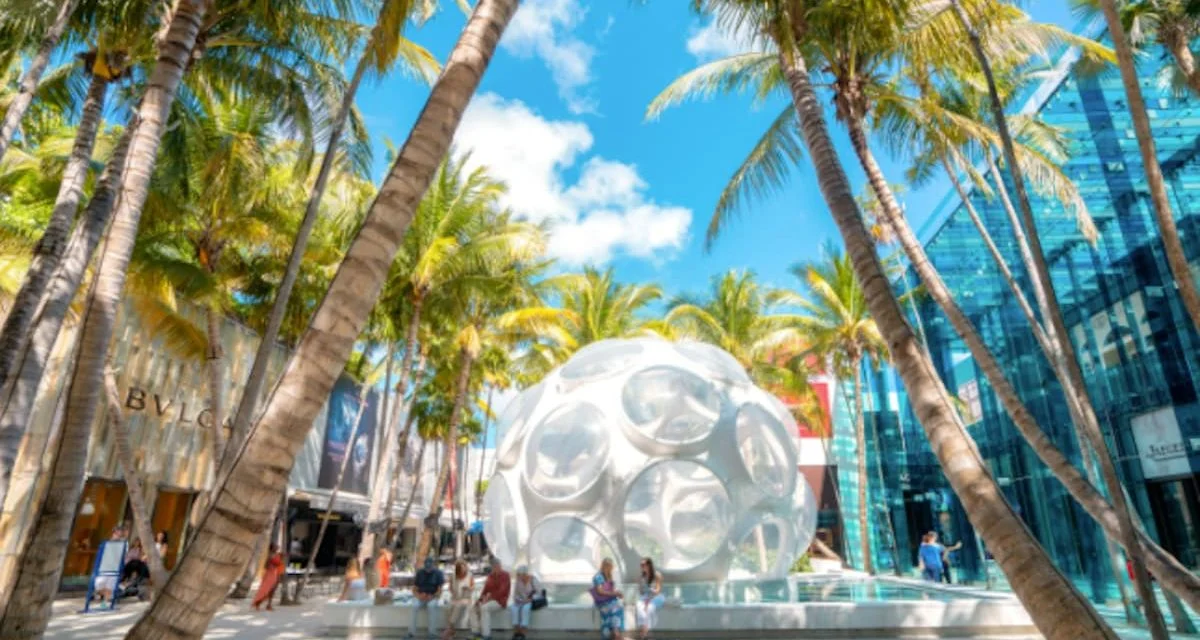 Market Snapshot
---
Price Range (For Sale)
$399.5K - $1.18M
Price Range (For Rent)
$2.28K - $8.5K
Overview
Popular for its jewelry boutiques, upscale fashion storefronts, and art galleries, the Miami Design District draws in an aesthetically-inclined crowd of young designers and fine art consumers. Dozens of trendy cafes and celebrity-chef dining experiences make for a great variety of spots to explore in the area. The Design District is also home to The Institute of Contemporary Art, an ultra-modern art museum that showcases original works of art.
Lifestyle
This urban oasis is very walkable, you can always find locals and visitors taking strolls around the district, typically shopping. The neighborhood is famous for hosting an incredible variety of high fashion brick and mortar storefronts like Chrome Hearts, Alexander McQueen, and Dior. If residents are not shopping for the latest fashion, they can be found browsing art galleries, museums, or even exhibitions, which occur frequently. Aside from shopping and viewing art, residents are also very keen on wellness and being mindful. Therefore, the area is home to gyms like Rise Nation, a unique fitness center designed to have tenants achieve their goals by performing full-body exercises like running, crawling, and climbing.
Market
The Miami Design District is a promising location, having gained a substantial amount of popularity from its luxury shops and boutiques alone. Additionally, there are many residential developments on the way, which will further increase traffic to the area. This up-and-coming district will soon be booming with more and more creatives and luxury consumers alike in the coming years.
Location
Buildings
Related Neighborhoods