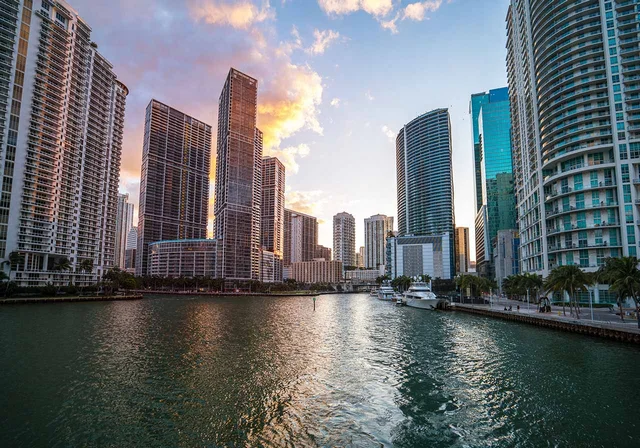 Market Snapshot
---
Price Range (For Sale)
$384.9K - $2.1M
Price Range (For Rent)
$2.25K - $8.99K
Overview
The Miami River is a small river that drains out of the Everglades that clears out through Miami and Downtown. In recent years, the land around the Miami River, namely, at its mouth, on the edge of the Biscayne Bay has undergone massive renovations. The area now hosts many residential and commercial towers and developments.The picturesque river bank is now lined with various new luxurious condominium towers, further defining the iconic Miami skyline.
Lifestyle
The Miami River District is designed to adhere to pedestrians, promoting a well rounded lifestyle with several public parks, shopping, dining, and entertainment opportunities, making this community one of the most vibrant and attractive urban neighborhoods in the city. The Miami Riverwalk is a popular spot for tourists and locals; the promenade provides excellent shade during the day time, thanks to the tree-lined walkways, so it is very common to see pedestrians strolling through the area throughout the entire day. Residents and visitors also have the opportunity to shop and dine, as the Riverwalk hosts plenty of boutiques and cafes.
Market
The neighborhood of Miami River is mostly occupied by towering commercial and residential developments, for the sole reason that it is abundant in what is becoming less available in the city of Miami, waterfront land. In order to maximize the amount of residents in this kind of space, it is most efficient to build up, which is why there are many skyscraper-like developments in the area. The majority of these buildings are new, and boast ultra-luxurious living spaces with enviable amenities and benefits.
Location
Related Neighborhoods