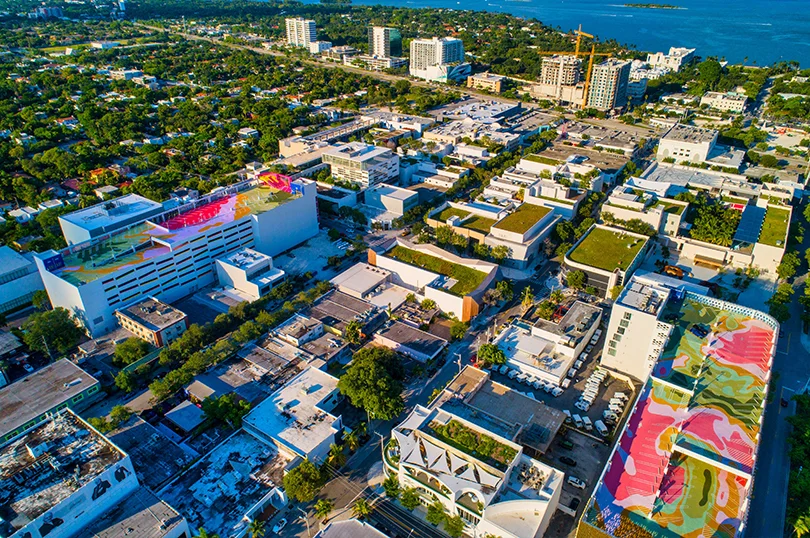 Market Snapshot
---
Price Range (For Sale)
$359K - $6M
Price Range (For Rent)
$1.55K - $4.7K
Overview
Wynwood is a vibrant art district located north of downtown, with stunning art displays and an urban culture like no other neighborhood in Miami. Lined with nightclubs, shops, and quirky cafes, Wynwood is likely the most unique neighborhood in the city. You will never struggle to find something to do on a saturday night, because Wynwood is the place to be. Whether it's a Wednesday afternoon and you just want to hang out with friends at a chill cafe or bar spot, or go clubbing on a Saturday night, you can find it at Wynwood.
Lifestyle
Locals in Wynwood would likely describe the lifestyle to be very urban and active. While the days are filled with tourists roaming the streets and capturing moments in front of the world-famous Wynwood Walls, the nights are filled with dancing, music, and incredible food. There is no shortage of excellent dining options in this area, from trendy food trucks to high-class sit down restaurants, this neighborhood has it all. Furthermore, Wynwood is popular for hosting events like the iiiPoints music festival and countless pop-up shops from brands like Billionaire Boys Club and Glossier. Wynwood is an exciting neighborhood for the young and bold.
Market
Real estate investment opportunities in Wynwood range from single-family homes to luxury condos and high-rise apartments. Therefore, whether you are relocating your family or just finding a place for yourself, there are options for everyone at Wynwood. Most homes in the area are within walking distance of NW 2nd Avenue, the main street in the neighborhood. Thus, giving residents easy access to all of the attractions that Wynwood has to offer.
Location
Related Neighborhoods