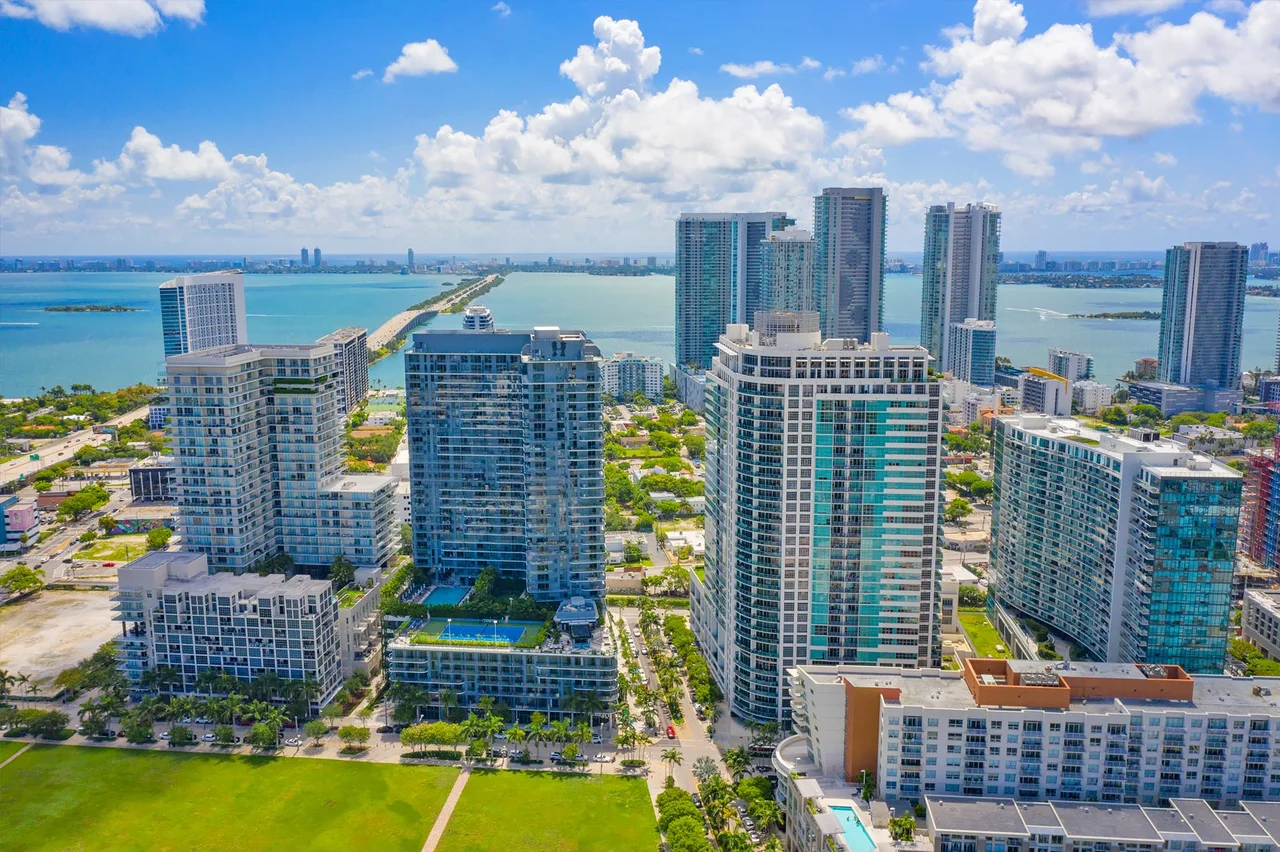 Market Snapshot
---
Price Range (For Sale)
$425K - $3.2M
Price Range (For Rent)
$2.75K - $32K
Overview
Midtown Miami, a lively and eclectic neighborhood situated just north of downtown Miami, is a hub of creativity, culture, and urban vitality. This diverse and vibrant community offers a unique blend of contemporary design, artistic expression, and a dash of cosmopolitan flair. Nestled amid the city's skyline, Midtown Miami is celebrated for its modern architecture, thriving arts scene, and a lifestyle that seamlessly combines work and play.
Lifestyle
Life in Midtown Miami is a dynamic and multifaceted experience. The neighborhood appeals to a diverse population, attracting artists, entrepreneurs, and urban professionals who appreciate its innovative spirit. Days in Midtown may start with a visit to one of the many art galleries or a stroll through lush green spaces. The neighborhood boasts a creative pulse, with studios, boutiques, and coworking spaces fueling the entrepreneurial energy. As the sun sets, Midtown Miami comes alive with a bustling nightlife, featuring an array of trendy bars, restaurants, and entertainment venues. Residents revel in the neighborhood's sense of community, often gathering at local events and festivals that celebrate its artistic and cultural diversity.
Market
Midtown Miami's real estate market offers a range of options for those eager to embrace its dynamic lifestyle. High-rise condominiums and apartments with contemporary designs are abundant, appealing to urban dwellers seeking a modern and convenient lifestyle. The neighborhood also features loft-style residences and townhouses, adding to its architectural diversity. Real estate in Midtown Miami is competitive, reflecting its prime location and the ongoing demand for a neighborhood that combines culture, convenience, and contemporary living. With easy access to downtown Miami and an artistic vibe all its own, Midtown Miami invites residents to embrace a lifestyle that values innovation, diversity, and the pursuit of individual passions.
Location
Related Neighborhoods