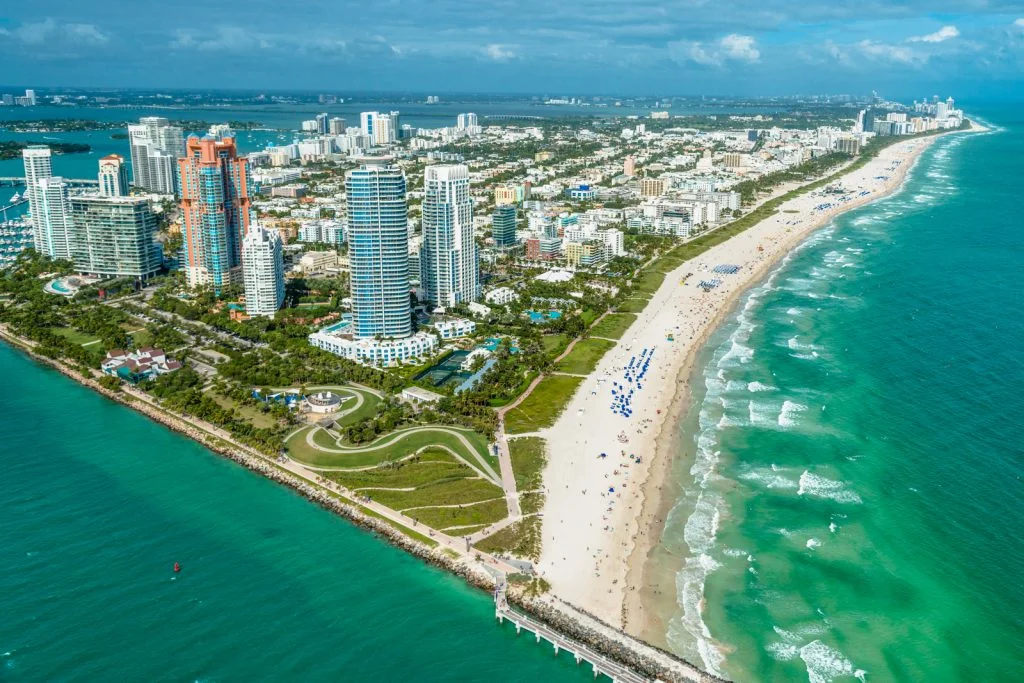 Market Snapshot
---
Price Range (For Sale)
$179K - $15.5M
Price Range (For Rent)
$1.5K - $75K
Overview
South Beach is an active neighborhood within Miami Beach with some of the best dining, shopping, and entertainment options in all of South Florida. This urban escape is truly a world of its own, hosting an extremely wide variety of things to do from riding jet skis along the coast to simply taking a stroll through the iconic Art Deco district. It is a cultural hotspot that attracts visitors and investors from around the globe and truly has something to offer for everyone.
Lifestyle
Known to be a particularly active area, it is not uncommon to spot locals cycling or rollerblading around South Beach. The neighborhood boasts incredible architecture and a bold history, which is tastefully reflected in the types of buildings that line Ocean Drive and other popular streets in the neighborhood. Along hotspots like this, you'll quickly find some of the best dining experiences you can imagine, like Byblos, a unique and authentic mediterranean style restaurant located on Collins Avenue.
Market
This neighborhood is very popular for its iconic single-family homes, as well as its ultra-luxurious residential developments. However, there is a greater volume of luxury condos than homes on South Beach. With such limited area, the demand for luxury real estate towers is ever-increasing, thus, many investors are keeping a close eye on South Beach and the neighborhoods surrounding it.
Location
Related Neighborhoods