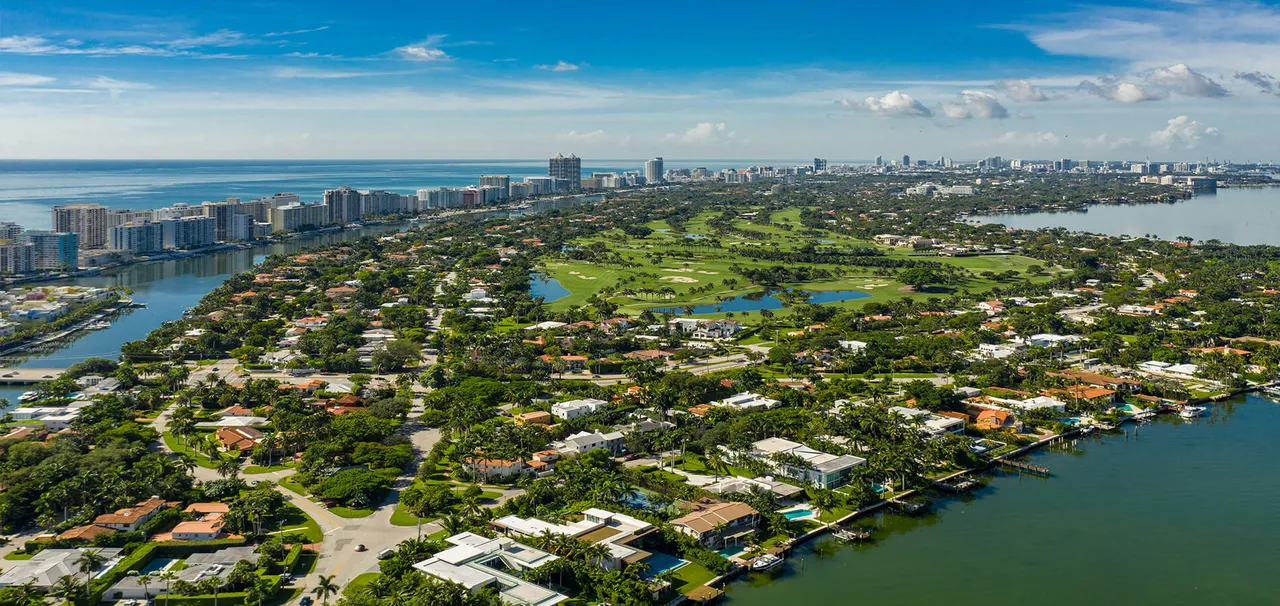 Market Snapshot
---
Price Range (For Sale)
$5.39M - $75M
Price Range (For Rent)
$39K - $59.5K
Overview
La Gorce, an exclusive neighborhood located in the heart of Miami Beach, is a prestigious enclave that defines luxury living in South Florida. This serene and upscale community is renowned for its elegant homes, lush landscapes, and a lifestyle that seamlessly combines tranquility with the vibrancy of Miami Beach.
Lifestyle
La Gorce offers residents a lifestyle characterized by sophistication and tranquility. Nestled along the shores of Biscayne Bay, this neighborhood provides a sense of security and privacy with its gated entry and 24-hour security. Yet, it is mere minutes away from Miami Beach's iconic attractions, including pristine beaches, world-class shopping on Lincoln Road, and a thriving cultural scene. Whether it's a leisurely day by the ocean, exploring Art Deco architecture, or indulging in gourmet dining, La Gorce residents have access to a wide array of experiences that cater to diverse tastes.
The Market
La Gorce is renowned for its luxurious real estate offerings, featuring an array of exquisite homes that exemplify elegance and style. From Mediterranean-style estates to modern architectural marvels, properties in La Gorce often come with spacious lots, meticulously landscaped gardens, and stunning bay views. The real estate market in La Gorce is defined by its exclusivity, and property values have historically appreciated, making it a highly desirable destination for homeowners and investors seeking both luxury and investment potential.
Location
Related Neighborhoods