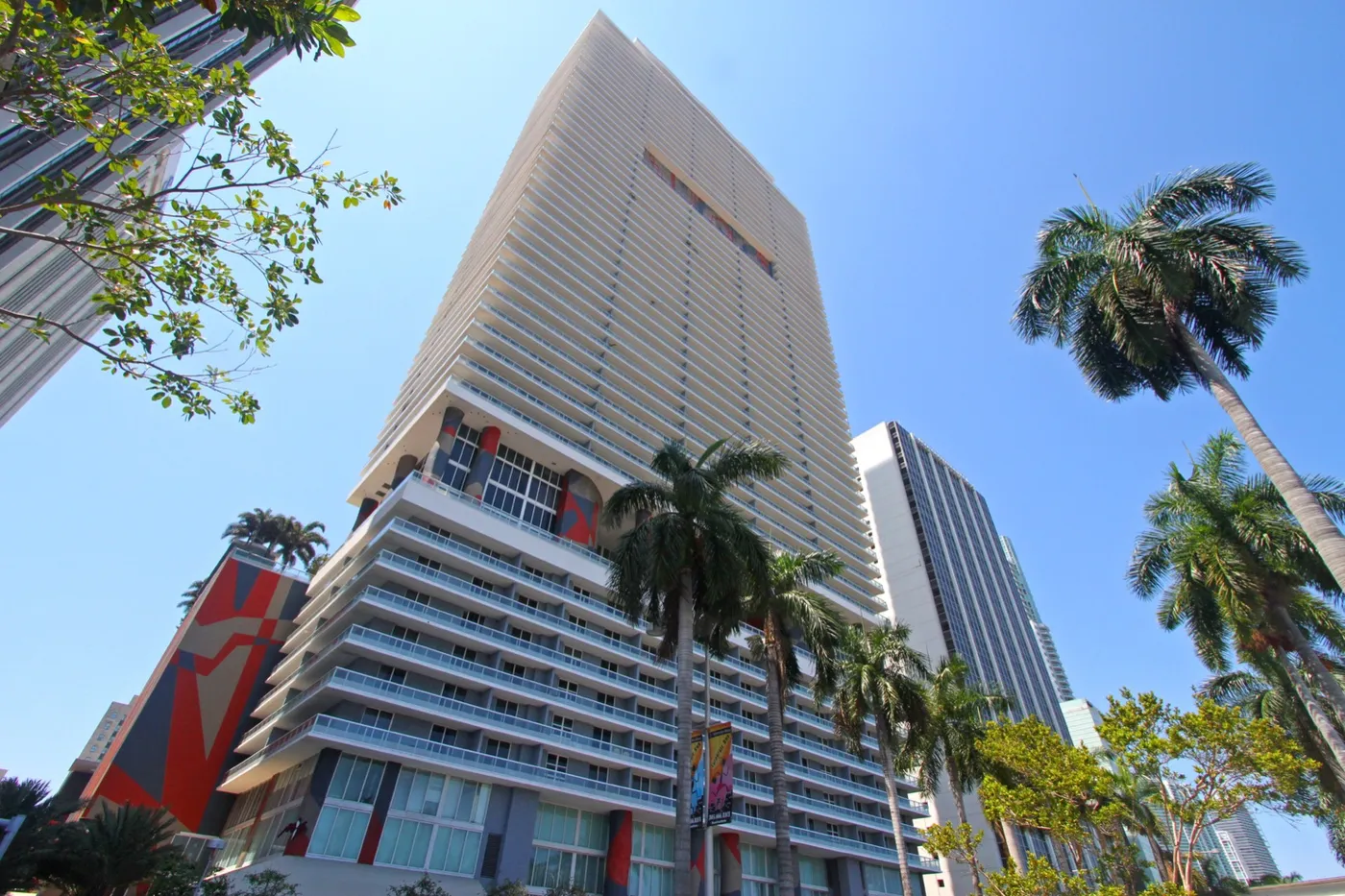 BUILDING
50 Biscayne
50 Biscayne Blvd, Miami FL 33132
Price Range
$380K - $2.9M
Overview
50 Biscayne condominiums is a 54-story high-rise development with 528 condo residences. If you've spent in Downtown Miami or have traveled through it, there are strong odds you've caught a glimpse of the imposing, architecturally dazzling 50 Biscayne condos. At 54 stories, its height makes it hard not to notice it. What you may be drawn to, however, is the large, unique mural in the middle of the building which also serves as an urban oasis. In terms of a standout place to live, 50 Biscayne is definitely a refreshing change of pace from the standard condominium.
The fun begins on 50 Biscayne's tenth floor which is where you'll find a host of amenities including an infinity edge pool, cabanas, daybeds, and lush landscaping to create an experience that perfectly emulates that of staying in a high-end tropical resort. The tenth floor is also where you'll find the dual-story club room which includes billiards. Head up two more floors and you'll discover 50 Biscayne's spa and fitness center which has rooms for meditation, gorgeous vistas of Biscayne Bay, and much more.
The units of 50 Biscayne condos are available as studio, one, two, or three bedroom residences. The smallest units have 481 square feet of living area while larger ones have up to 1,789 square feet. Some of the residential features include floor-to-ceiling windows, walk-in closets, and wraparound balconies in select units.
50 Biscayne condominiums is located in Downtown Miami at 50 Biscayne Blvd. The location in the downtown area allows 50 Biscayne residents to walk to many notable places including Zuma, Bayside Marketplace and Bayfront Park if they wanted to. The American Airlines Arena is also less than five minutes away on foot.
Location
Walk Score for 50 Biscayne
BUILDING
50 Biscayne
50 Biscayne Blvd, Miami FL 33132
Price Range
$380K - $2.9M