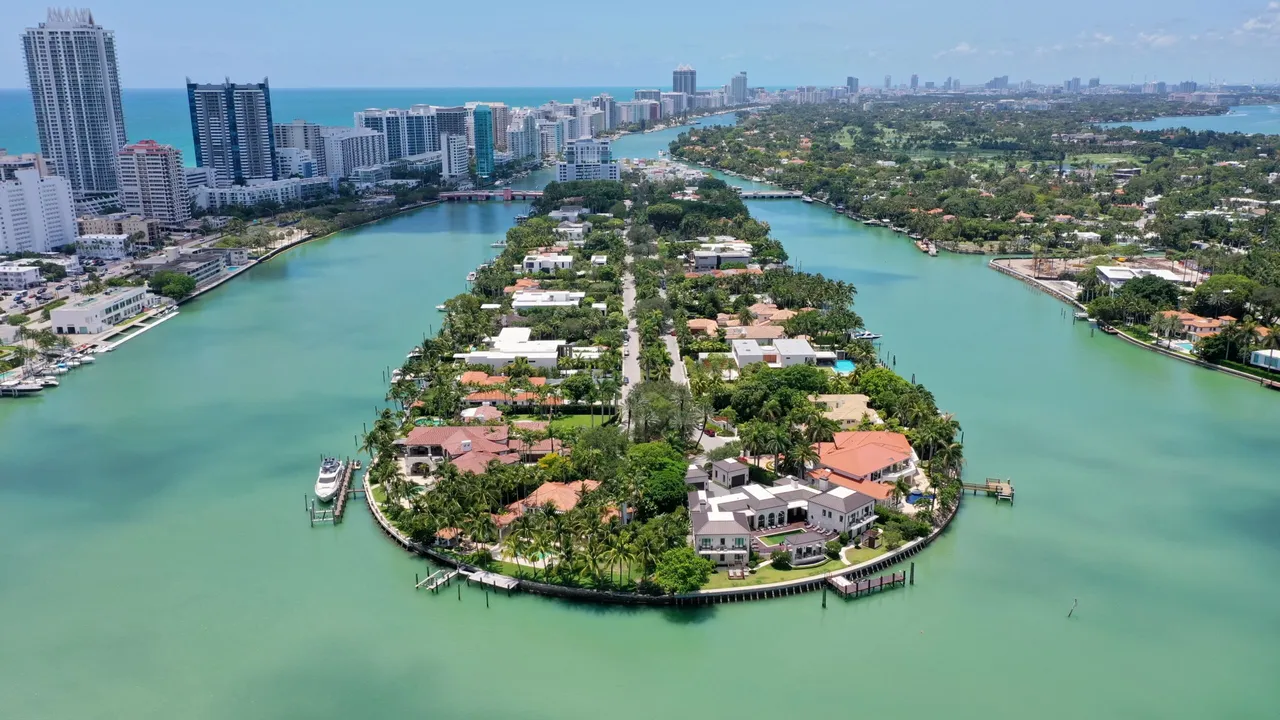 Market Snapshot
---
Price Range (For Sale)
$1.92M - $21.9M
Price Range (For Rent)
$10.5K - $30K
Overview
Allison Island, an exclusive enclave nestled amid the shimmering waters of Biscayne Bay, is a testament to luxury living in Miami Beach. This pristine neighborhood is renowned for its opulent residences, stunning waterfront views, and a sense of tranquility that sets it apart from the vibrant city life just a stone's throw away.
Lifestyle
Situated in the heart of Miami Beach, Allison Island residents enjoy the best of both worlds – the peaceful seclusion of their island oasis and easy access to the vibrant cultural and entertainment offerings of Miami Beach and beyond. With its proximity to iconic neighborhoods like South Beach, Mid-Beach, and North Beach, Allison Island residents have a plethora of dining, shopping, and leisure options at their fingertips. Whether you seek a serene retreat or the excitement of Miami's bustling scene, Allison Island caters to diverse tastes.
The Market
Allison Island is a haven for those seeking luxury real estate with unparalleled waterfront and bay-view single-family homes. The neighborhood boasts a wide array of exquisite homes, each showcasing architectural elegance and modern amenities. Over the years, property values on Allison Island have consistently appreciated, making it an attractive destination for real estate investors. Whether you're drawn to the allure of waterfront mansions or the sophistication of modern condominiums, Allison Island offers a real estate market that combines exclusivity and investment potential.
Location
Related Neighborhoods