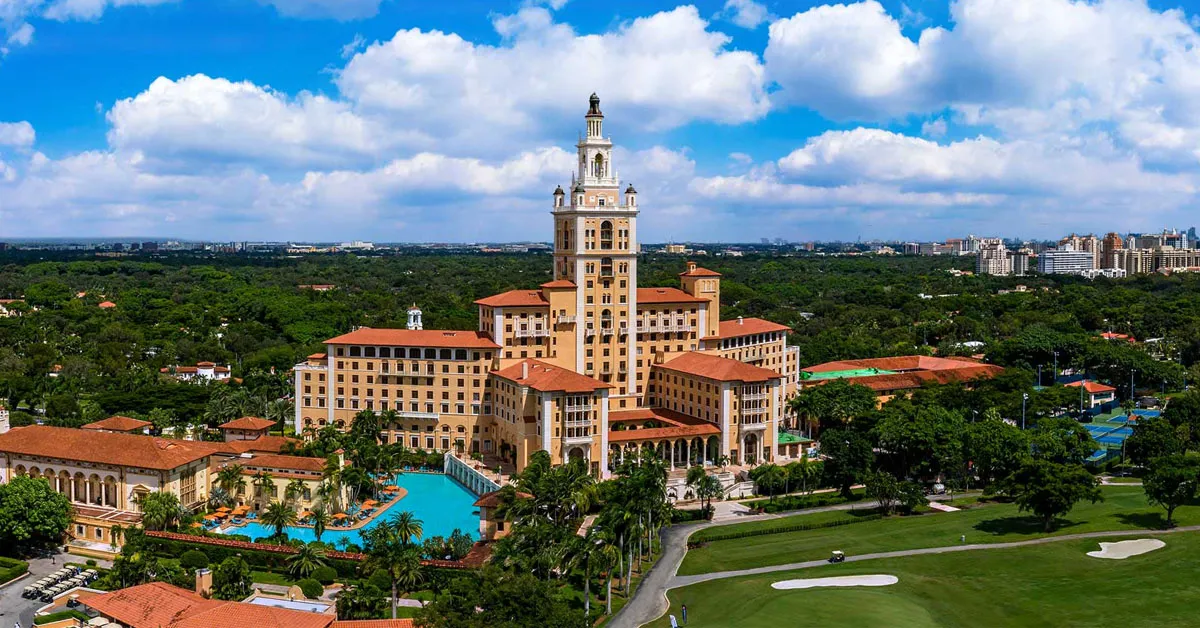 Market Snapshot
---
Price Range (For Sale)
$14K - $69.9M
Price Range (For Rent)
$1.5K - $86.89K
Overview
Coral Gables, a picturesque gem nestled within the heart of Miami, is a neighborhood that effortlessly marries timeless elegance with modern sophistication. Known as "The City Beautiful," Coral Gables captivates residents and visitors alike with its Mediterranean-inspired architecture, lush landscapes, and a harmonious blend of history and innovation. This refined enclave invites you to experience a lifestyle that combines cultural richness, academic excellence, and a touch of luxury.
Lifestyle
Life in Coral Gables unfolds with an air of refinement and grace. The neighborhood attracts a diverse mix of residents who appreciate its commitment to aesthetics, green spaces, and cultural richness. Days are often spent strolling through tree-lined streets, admiring the Mediterranean-style architecture, and exploring the iconic landmarks, such as the historic Biltmore Hotel. Residents enjoy a thriving arts and culture scene, with theaters, galleries, and museums showcasing both local and international talent. Coral Gables is also home to the prestigious University of Miami, adding an academic vibrancy to the neighborhood. Dining experiences are a culinary adventure, with a wealth of gourmet restaurants offering a taste of diverse cuisines. In this upscale yet inviting community, a sense of tradition, artistry, and academic excellence thrives.
Market
Coral Gables' real estate market reflects its commitment to preserving architectural beauty and embracing modern luxury. The neighborhood offers a range of housing options, from historic Mediterranean-style estates to contemporary condominiums. The Coral Gables real estate landscape is characterized by tree-shaded avenues, landscaped gardens, and an emphasis on architectural integrity. The highly desirable market reflects the neighborhood's enduring appeal and commitment to quality living. With its blend of culture, history, and luxurious living, Coral Gables invites residents to embrace a lifestyle that values aesthetics, education, and the finer things in life.
Location
Related Neighborhoods