Best Lunch Spots in Brickell
Brickell is constantly transforming. With the variety of trendy and contemporary eateries sprouting around the district you just know there are a host of places to stop for a delicious lunch. To make your life easier, we've put together a knockout list of what we consider some of the best lunch spots in Brickell.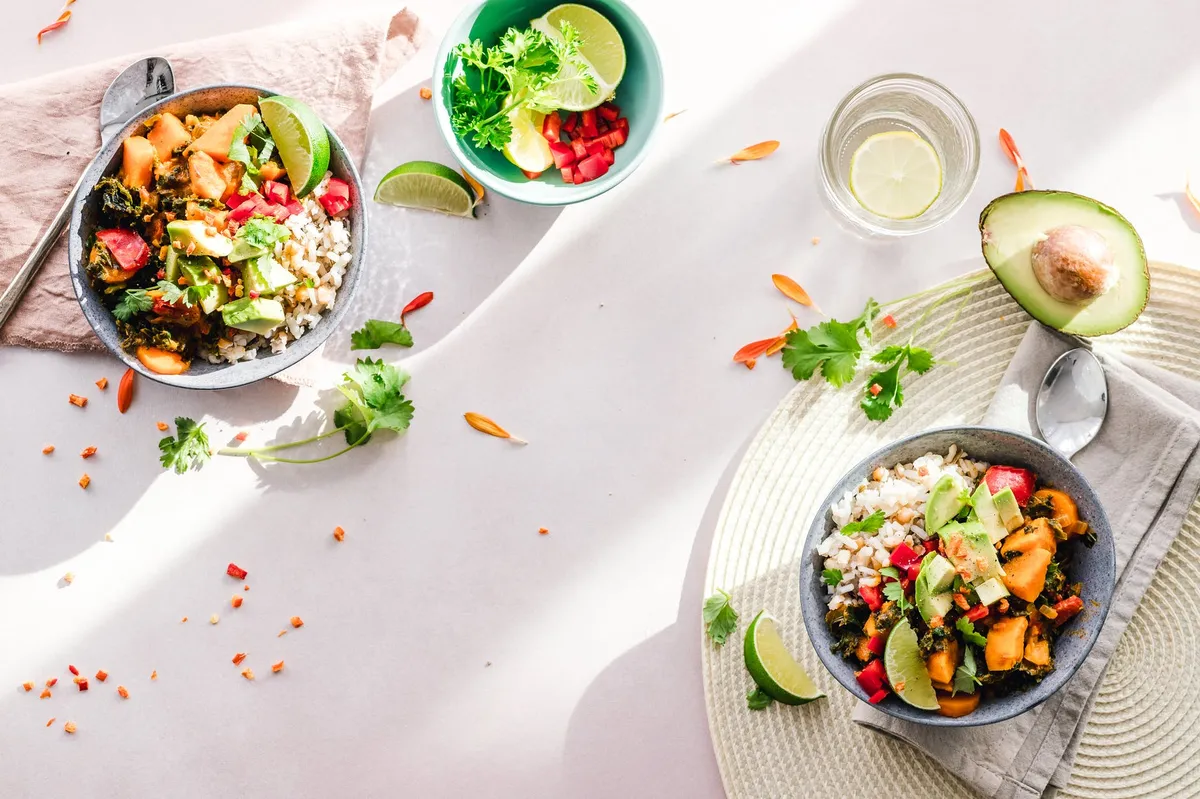 Edge at the Four Seasons
EDGE seamlessly integrates into the vibrant heart of Brickell, Miami's bustling financial district. This contemporary steakhouse exudes an atmosphere of vitality, sophistication, and a spirit of exploration, nestled on the ground floor of the prestigious Four Seasons hotel. At its core, the restaurant showcases a sleek and inviting bar—the preferred gathering spot for local professionals seeking happy hour libations and delectable small plates.
For those seeking the ultimate culinary journey, we highly recommend indulging in the Edge tasting experience. It's a chance to surrender your palate to the culinary expertise of our kitchen, savoring a curated five-course selection of our chef's favorite dishes, including exclusive off-menu delights.
Opting for à la carte? Explore the entire spectrum of our menu, ranging from tantalizing snacks like chorizo & cheddar croquetas to an array of charcuterie options, and from expertly grilled steaks to the freshest seafood selections.
As Edge resides within a hotel, we also proudly serve breakfast. Noteworthy highlights from our morning offerings include Cuban hash, coconut chai pudding, and delectable gluten-free banana pancakes, ensuring a delightful start to your day.
Just from the name "Crazy About You," one can get romantic vibes from one of Brickell's most amazing lunch atmospheres. Developed by the team at Spanish Grupo La Misión- which brought us Dolores But You Can Call Me Lolita as well- this contemprary Brickell restaurant serves savory eclectic cuisine and features a fantastically romantic view of the bay. Popular for lunch- dates, Crazy About You features beautiful decorum, freshly made food, and has tremendous bang for your buck. Some crowd favorites are the serrano ham croquettes and the mojo-roasted half-chicken with spinach and artichokes.
Casa Tua Cucina
If you haven't heard about Casa Tua Cucina on brickell.com before, where have you been! Perhaps our favorite food destination, Casa Tua is a perfect spot to meet for a delectable lunch experience. The 18,000-sq.-ft. marketplace features a wide host of different stations serving Italian and Mediterranean cuisine. The setting is perfect for a quick bite and the design is superb with its clean tile work and casual ambiance. Casa Tua offers a wide range of pizzas, pastas, pastries, charcuterie and crudos along with a wine bar and a flower shop.
Another fantastic lunch location from the Spanish Grupo La Misión, Dolores But You Can Call Me Lolita is an experience for the ages. A rustic 2- story setting, Dolores But You Can Call Me Lolita was once the site of Miami's Fire Station No. 4. Something quirky and awesome about the restaurant is that the upstairs with its rooftop dining area, panoramic views of the Miami skyline, and indoor seating area, is called "Dolores". On the other hand the downstairs is referred to as "Lolita," and features a café on weekdays while transforming into a trendy night lounge in the night.
The true haven of tacos, Tacology is home to some of the best Mexican street food in all of Dade County and Miami. Located in the heart of the Brickell City Center, Tacology's neon purple logo is hard to miss. Tacology was created by Chef Santiago Gomez and has a unique market atmosphere with majestic hanging vines, decadent canopies, and colorful seats. A perfect place to gather during lunch time with friends or family, Tacology combines a cool atmosphere with zesty, tangy, and delectable Mexican food options. I normally go for the Pulled Chicken Chilaquiles which are to die for. Tacology also makes its way onto our 10 Best Brickell Restaurants list.