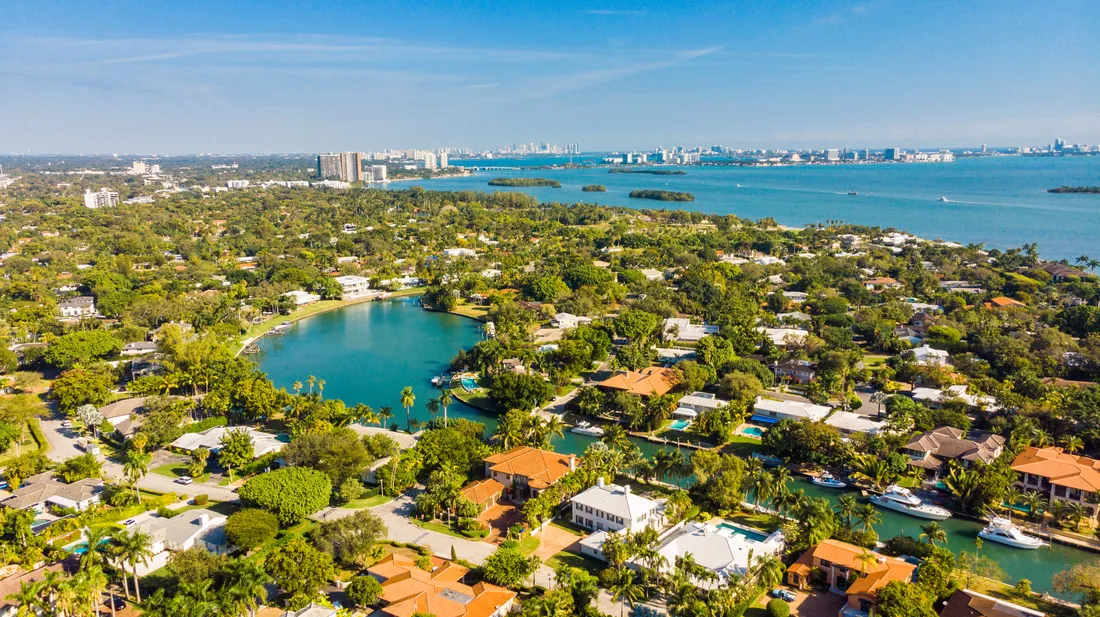 Market Snapshot
---
Price Range (For Sale)
$800K - $45M
Price Range (For Rent)
$15.5K - $27K
Overview
Nestled within the vibrant heart of Miami, Bay Point is an exclusive and gated community that epitomizes luxury living in the Magic City. This prestigious neighborhood boasts a unique blend of privacy, opulence, and proximity to Miami's finest attractions, making it a coveted destination for those seeking an upscale lifestyle.
Lifestyle
Bay Point offers a lifestyle defined by sophistication and tranquility. Residents of this prestigious community revel in the seclusion provided by its 24-hour security, while still being just moments away from the energetic pulse of Miami. Bay Point residents enjoy easy access to the renowned Design District, which boasts high-end boutiques and art galleries, as well as the vibrant Wynwood Arts District. The neighborhood's strategic location ensures that residents can indulge in fine dining, cultural experiences, and upscale shopping without venturing far from home.
The Market
Bay Point is synonymous with luxury real estate, featuring an array of exquisite homes that span various architectural styles. From elegant waterfront mansions to modern and stylish residences, the neighborhood offers a diverse range of options for discerning homeowners. Properties in Bay Point often come with generous lot sizes, lush gardens, and private docks along the serene Biscayne Bay. The real estate market in Bay Point is known for its exclusivity, and property values have historically remained strong, making it an attractive destination for those seeking both luxury and investment potential.
Location
Related Neighborhoods