What's New At Brickell City Centre
Brickell City Centre has already become Miami's go-to place for luxurious shopping, dining, and entertainment. And just when you thought that this Brickell hub could not get any better, think again! CMX dine-in movie theater just opened its first United States location at Brickell City Centre. The Mexico-based company, Cinemex, has over 600 locations worldwide, and is the sixth-largest theater chain in the world. CMX at Brickell City Centre spans 35,759 square feet with 10 movie screens, and doubles as a place to hangout before and after watching a film.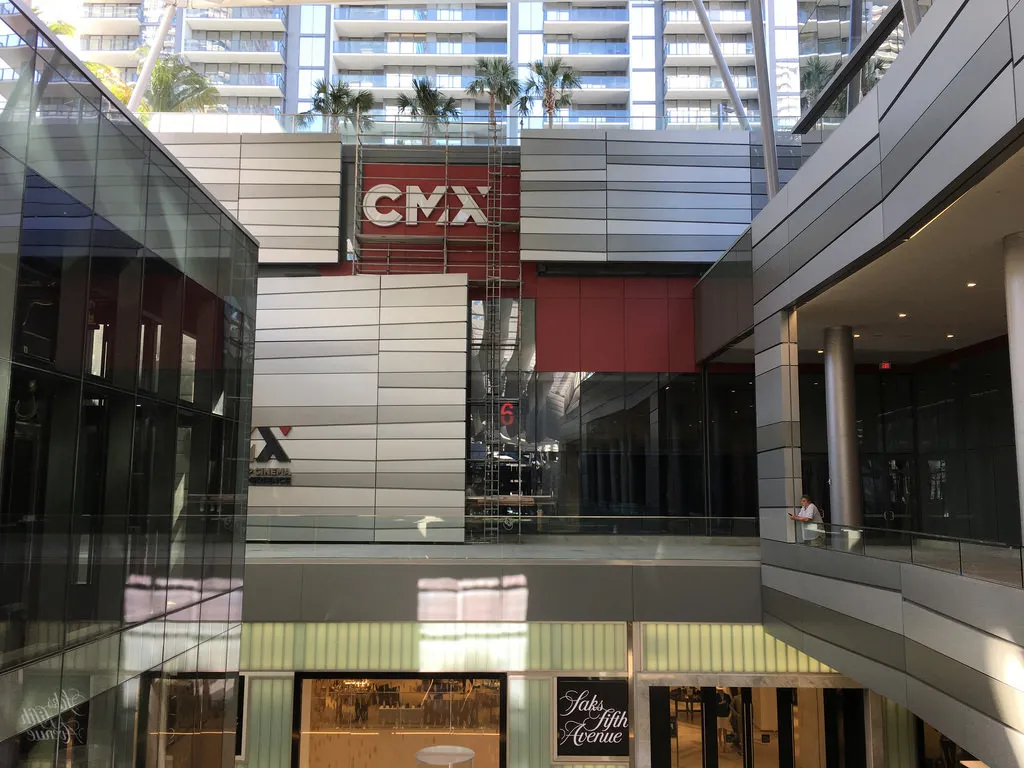 CMX
CMX Brickell City Centre provides a far more superior dine-in movie experience than its competitors, as all of the theaters feature laser projects, which provide exceptional picture quality. Additionally, CMX Brickell City Centre has one theater with Dolby Atmos that takes surround sound to the next level. A fun feature to the CMX movie-watching experience are the glasses that display subtitles in various languages.
Another recent opening at Brickell City Centre is the Apple store. This new location has become the flagship store for Apple in the Miami area. Apple at Brickell City Centre has over 100 employees with half of them being Spanish-speakers. Since Miami is such multi-cultural city, employees at the Apple store speak a total of nine different languages.
La Centrale Brickell City Centre
Brickell City Centre
Brickell