The Underline's UnderLounge Returns March 11
The March return of The Underline 's UnderLounge will celebrate all things biking and community. Backed by Baptist Health South Florida, the free family festival will take place on Saturday, March 11, 2017, featuring food vendors, live music, interactive art classes, and fitness sessions like Zumba and yoga. UnderStyle, a pop-up "runway" will flaunt fashionable bikers riding through the area in fitness apparel provided by Brickell City Centre retailers like Lululemon and Harmont & Blaine.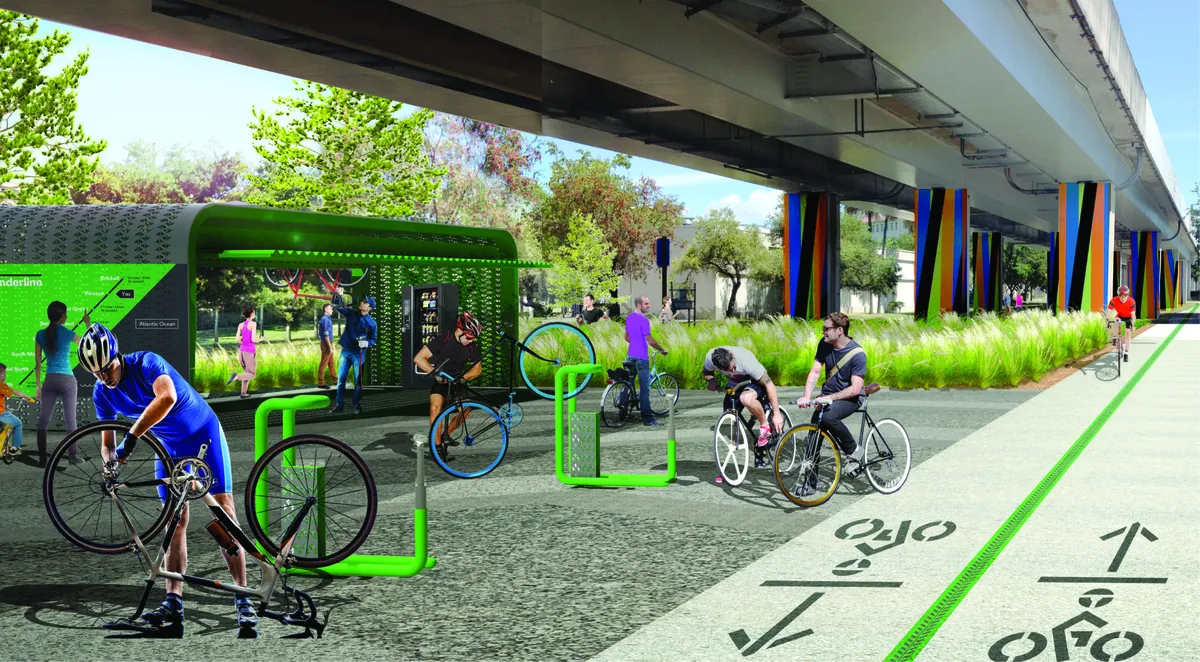 Bike 305 will bike the The Underline to the UnderLounge from the Dadeland North to Brickell Metrorail Station at 11 AM. Uber is also offering $2 off an UberPOOL to new users who use the code UNDERBIKE.
To RSVP, please visit the UnderLounge on Eventbrite. Keep track with updates via the event's Facebook.
Schedule of UnderLounge Events
UnderFitness
12:15 PM – 12:45 PM: Yoga
1:00 PM – 1:30 PM: Kids Bike Rodeo
1:45 PM – 2:15 PM: Bootcamp
2:30 PM – 3:00 PM: Yoga
3:15 PM – 3:45 PM: Zumba
UnderStyle Fashion Show
1:00 PM – 2:00 PM
UnderArt
12: 00 PM – 4:00 PM
UnderEats
12:00 PM – 4:00 PM
UnderBeats
12:00 PM – 1:00 PM: Elastic Bond
1:00 PM – 1:30 PM: DJ sets
1:45 PM – 2:45 PM: PALO!
3:00 PM – 4:00 PM: RioALuna