Ultimate Guide to Renting a Condo in Miami
1. Looking for the best possible condo for you!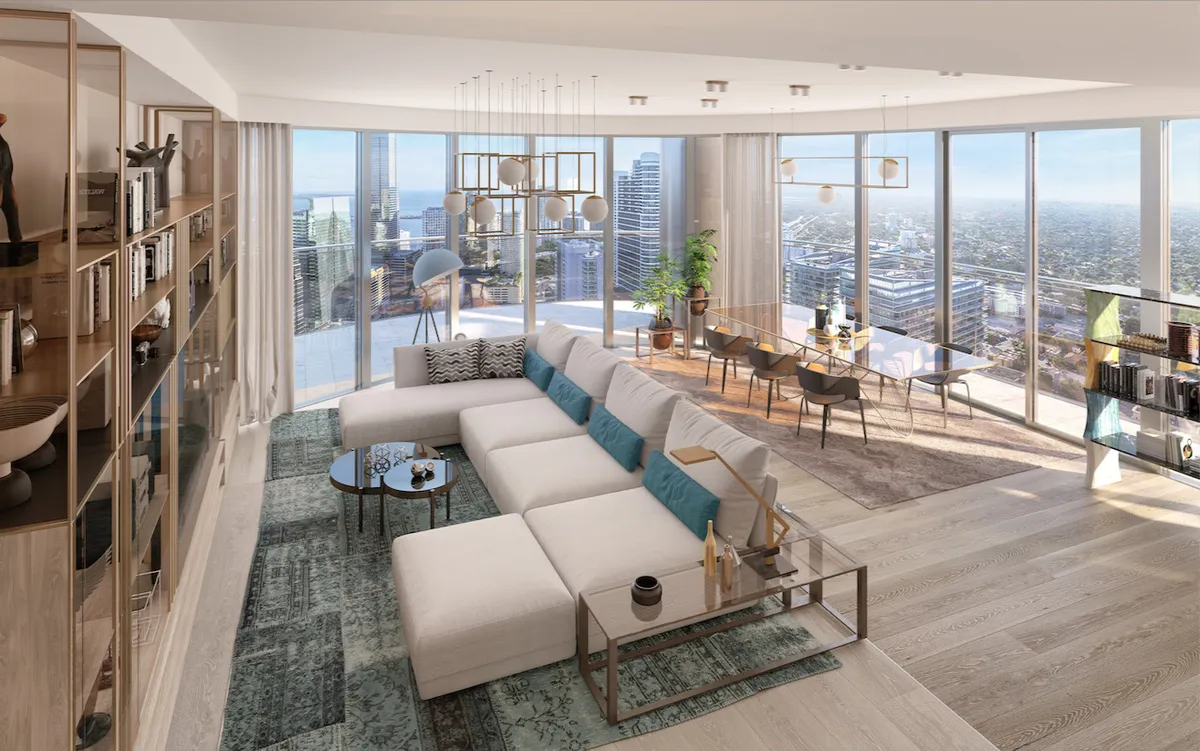 The search is the first step to renting your very own condo. Keep in mind that the Miami area is filled with a multitude of enticing condo options and we here at Brickell.com are confident that our listings are the best and most comprehensive available. Head over to our rent tab where you will see a dropdown of all the best rentals in Miami. You can search by specific neighborhoods like Brickell, Brickell Key, Downtown Miami, Edgewater Miami, and Midtown. 

2. Contact Us!
Ok, so you've settled on a property that you think is right for you. Great! Now its time to get in touch with us using the Request Details Form on the left side of each property page. It is very important that if you are interested in a property you contact us within 6 weeks of your planned move-in date. This is due to the fact that landlords prefer to avoid keeping the property vacant for extended periods of time. 

3. Let's Meet!
After you complete the Request Details Form one of our specialized agents will reach out to you to arrange a date and time to take you for a walkthrough of the property. Our agent will work according to your preferences and will recommend other options based on what you desire if your first option doesn't fit your needs.

4. This step is if you are unable to visit the property.
If you are unable to come along with our agent to visit the property we will be happy to use Facetime, Whatsapp or take a video to give you a thorough walkthrough of the property. We will also take detailed pictures and provide all the information you need to make the right decision. If you have any questions or concerns throughout the process do not hesitate to ask our agent.

5. Sign the Contract and Make the Offer
After you have made your decision to rent the property you will submit an offer through a Contract to Lease that your Realtor will prepare and forward to you to e-sign. If your offer gets accepted, the following step would entail the landlord signing a formal lease which is usually prepared by the landlord's agent or attorney.

FAQ – Commonly Asked Questions

1. In Miami is the Real Estate Commission covered by the landlord?
Yes, in Miami the Real Estate Commission is covered by the landlord so the tenant does not have to pay at all. In other major cities like New York this not the case however.

2. How does payment work when renting a condo in Miami?
In Miami first and last months' rent is paid upfront along with a one-month security deposit when leasing a condo. Keep in mind that most apartment buildings have lower deposit requirements which we provide on Brickell.com.

3. What are the documents that I should have prepared when making an offer to lease a condo in Miami?
The documents that are absolutely necessary when making an offer are your Photo ID, Proof of Funds(employment offer letter or 3 most recent pay stubs), and your most recent credit report with the credit score. This is necessary because some Landlords decide to go through their own approval process which mirrors the Association approval process. This is carried out first to see if they will agree to the Lease with you. 

4. When you rent a Miami condo who pays monthly condo association fees?
In Miami, the monthly condo dues or maintenance fees are paid in full by the landlord. Among the utilities covered include water, sewage, and trash removal. In the newer buildings, the condo dues may also cover services like TV and/or internet.

5. Is it possible to sublease a rented condo in Miami?
Unfortunately subleasing through AirBnB and other services is not permitted in Miami. You can only use these services if you own a property. 

6. What should I keep my eyes open for during the walkthrough?
Your agent will assist you in this process but be on the lookout for:
Cleanliness of the unit
Any damages that have not been reported
Fully functional appliances
Remember that you and your agent will be taking photos and videos the day of you gaining possession of the unit to document the condition. 

7. When will I receive my security deposit back from the landlord?
According to Florida law, the landlord has a total of 15 days to return your deposit if there are no damages. If the landlord decides to claim for damages, a written notice must be provided to the tenant by certified mail along with the landlord's reason for writing the claim. If the tenant does not dispute the claim within the 15 day period of receiving the notice, the landlord must return the balance of the security deposit within 30 days after the notice was received.

8. After the expiration date on the lease, what should I do to get my deposit back?
Make sure you reference your lease. The standard Florida lease allows for normal wear and tear when it comes to renting a condo in Florida. Although, if the lease was drafted by the landlord's attorney different stipulations may be involved. It sometimes occurs that landlords demand the property to be in the same or as close to the same condition as it was when the lease began. 

9. How long does it take to get back a Common Area Deposit?
1-2 weeks is the normal time frame following moving out of the building and contacting the building's management office to formally request the return of your deposit.

10. What about breaking a lease if you're renting?
Breaking a lease is not recommended but if you need to the fine is typically a 2-month penalty.