Top 5 Brickell Spots to Treat Dad on Father's Day
Father's Day is just around the corner, and what better way to celebrate the wonderful father's in our lives than treating them to a special meal in their honor. Fortunately, Brickell is home to some great spots that dad will truly enjoy. Whether he likes a cold mug of beer or a glass of fine wine, Brickell has something for every dad. Take a look at the top 5 Brickell spots to treat dad on Father's Day, and be prepared to see a huge smile on that special man's face.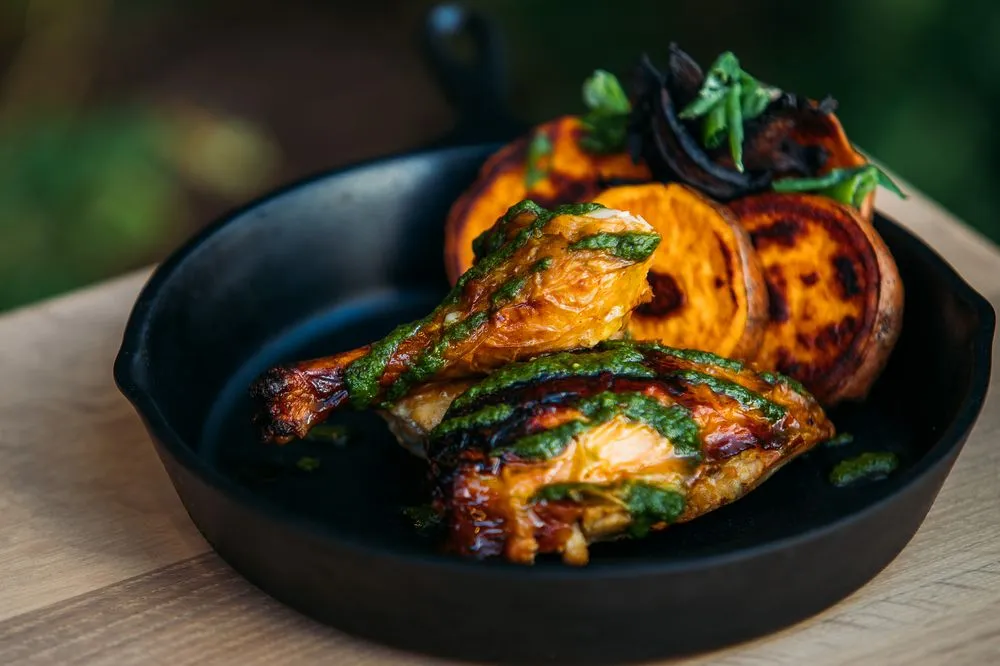 I – Big Easy Winebar & Grill
Big Easy Winebar & Grill, located at the Brickell CityCentre, is the only South African eatery in Miami. This South African import is backed by celebrity golf star, Theodore Earnest "Ernie" Els, and offers the largest selection of South African wines in the area. Executive chef Maryna Frederiksen, a South Africa native, created the authentic menu, which showcases meats cooked on the traditional braai grill. Signature dishes include Bobotie Spring Rolls featuring ground beef curry with chutney, duck curry, slow-roasted lamb shank, and grilled Nigerian prawns. Dads will be pleased to see classic steaks such as filet mignon, prime dry aged Kansas City strip, and T-bone on the menu. Big Easy Winebar & Grill offers a full bar and lounge and is a great spot for dads who enjoy haute cuisine in an unpretentious, yet sophisticated setting. For more information regarding Big Easy Winebar & Grill visit their website or call (786) 814-5955.
II – Bazaar Mar by Jose Andres
Bazaar Mar by Jose Andres is located at the SLS Brickell, and is the James Beard Award-winning chef's second Bazaar concept in Miami. As the name alludes, the focus of the menu is seafood. What makes this spot unique is that Jose Andres serves everything on the menu in his signature tapas-style manner. Highlights from the menu include sashimi, bacalao croquettes, grilled fish, and a full raw bar. The restaurant space was designed by Philippe Starck, and features blue and white décor inspired by world-famous seaports such as those found in the South Pacific and Mykonos. Dads will enjoy feasting on some of Miami's freshest seafood, while dining in such a relaxing environment. Dads, who enjoy a good cocktail, will enjoy Bazaar Mar's signature drinks such as the Salt Air Margarita, Cava & Sherry Sangria, and the Key Lime Pie Daiquiri. For more information regarding Bazaar Mar by Jose Andres visit their website or call (305) 615-5859.
III – Mister 01 Extraordinary Pizza
Mister 01 Extraordinary Pizza, formerly known as Visa-01 Extraordinary Pizza, has recently opened in Brickell. This Miami Beach staple is a trendy, modern conceptual pizzeria that serves extraordinarily good pizza. In addition to serving fantastic pizza, Mister 01 also serves delicious pasta and salads, and offers a gourmet mozzarella bar. The original name stemmed from the idea that in order to qualify for a 0-1 Visa,
"the beneficiary must demonstrate extraordinary ability by sustained national or international acclaim." Without a doubt, the pizza served at Mister 01 is just that good. All pizza-loving dads are sure to enjoy this pizzeria owned by Renato Viola of Agropoli, Italy. Mister 01's signature pizza is called the Extraordinary Star Luca, which is a star-shaped pizza topped with ricotta, salami, mozzarella, and San Marzano tomato sauce. This pizza is perfect for the star father in your life. For more information regarding Mister 01 visit their website or call (786) 332-6868.
IV – American Harvest
For the dad who likes dining at a fast-casual place, Brickell CityCentre has a great new spot – American Harvest. This fast-casual dining spot focuses on clean eating with farm-to-table fare that is ready in 5 minutes or less. American Harvest, which is backed by the Grove Bay Hospitality Group, the company behind Glass & Vine in Coconut Grove, showcases a cozy, yet modern rustic interior. For the dads who like to see a menu that's easy to navigate, American Harvest's menu is divided into four sections – Handhelds, Salads, Harvest Bowls & Skillets, and Bites. Signature dishes include the American Harvest Steak Taco Skillet, the Harvest Cobb salad, & Chicken Salad on Naan. Celebrate dad with a delicious cupcake for dessert from Buttercream in South Miami, which provides dessert options for American Harvest. For more information regarding American Harvest visit their website or call (786) 814-6968.
V – Fi'lia
Fi'lia, located in the SLS Brickell, is the sixth Miami restaurant from James Beard Award-winning chef, Michael Schwartz of Michael's Genuine fame. This rustic Italian eatery is perfect for the dad who loves Italian comfort food. Fi'lia's menu features Italian classics that feature Chef Schwartz' signature twist. A highlight of the menu includes Caesar salads prepared tableside, homemade pastas, and gourmet pizza topped with traditional toppings such a house-made ricotta and pancetta. Be sure to make a toast to the dad in your life with a signature cocktail, a craft beer, an Italian wine, or an Italian Spritz. For more information regarding Fi'lia visit their website or call (305) 912-1729.
Celebrate Father's Day in Brickell
Hopefully, you found some great places to celebrate dad on his day. These 5 spots are just the tip of the iceberg of all the great dining places you'll find in Brickell. If you're interested in learning more about Brickell and all the fantastic dining and lifestyle options residents enjoy, contact me at brickell.com or (786) 306-4287.