5 Things Miamians Should Know About The Underline
As Brickell, Miami and its surrounding neighborhoods continue to expand, residents and some city officials are pushing harder for alternative transportation options to aid in our area-wide street congestion. The Underline is leading this call for improving Miami's urban mobility: The Underline is a ten-mile trail development project that will run underneath the Metrorail. When complete, The Underline will be South Florida's longest urban trail, stretching from Brickell to Dadeland South. Here are five things every Miamian should know about The Underline.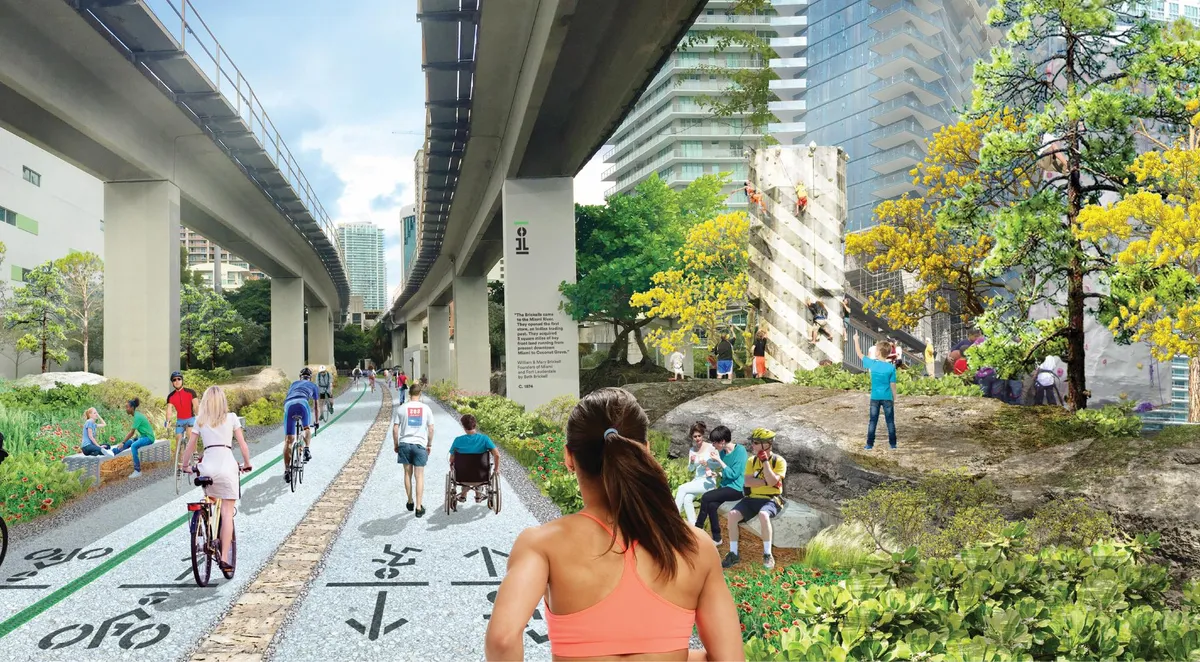 1. The Underline will feature two widened and lit ten-mile trails—one for pedestrians and one for bicyclists, thus improving bicyclist and pedestrian safety and efficiency.
2. The Underline is designed by the award-winning James Corner Field Operations, who also designed New York City's High Line.
3. The Underline will feature three miles of destination parks, including dog parks, exercise zones, basketball and volleyball courts, a skate park, and public art installations.
4. The Underline's sustainable landscaping will include 120 acres of new open green space dotted with native plants and vegetation. The green spaces will feature an arboretum, butterfly garden, healing garden, performance area, and a birding trail.
5. The Underline will improve over 30 intersections.