Miami Unveils Freedom Park Project: A Thriving Hub for the Future
Miami Freedom Park development has officially started construction, with the groundbreaking ceremony scheduled to take place later this year.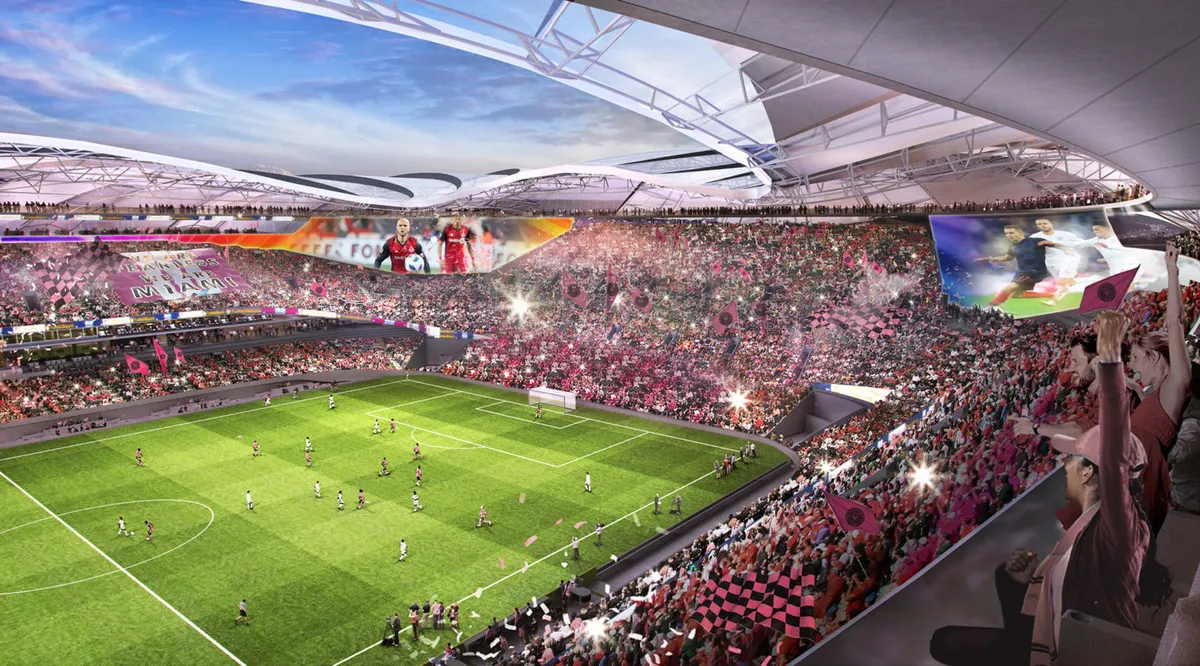 Miami's Freedom Park is breaking ground and commencing construction, marking a significant milestone set to transform the city's landscape. Nestled in Grapeland Heights, Miami, this expansive project encompasses a broad spectrum of amenities, including the Inter Miami CF stadium and a sprawling 58-acre public park, creating a vibrant nucleus of activity.
This privately funded venture extends its reach across 131 acres, boasting a 25,000-seat soccer-specific stadium, and brings forth a host of offerings. A 58-acre public park stands as a testament to Miami's commitment to green spaces, complemented by youth athletic fields. The development also houses a diverse array of entertainment and commercial venues, comprising office spaces, hotels, shops, restaurants, and an array of attractions, catering to all ages and interests.
On-site construction activities are already underway, setting the stage for the rapid progression of Miami Freedom Park's first phase. The project has received the resounding approval of the City of Miami Commission and the general public, in both its plans for the former Melreese Country Club and the lease for Miami Freedom Park.
To further elevate this iconic Miami destination, efforts are underway to secure leasing and commercial partnerships with best-in-class brands, tenants, and retailers. This includes established names and emerging businesses, all set to converge in this exciting space.
At the project's helm is Devon McCorkle, a seasoned professional with a track record in megaprojects and sports-anchored real estate investments. As the President of Miami Freedom Park, Devon has assembled a top-tier team comprising experts in design, engineering, project management, and construction, ensuring the project advances seamlessly through its various phases.
The development of Miami Freedom Park is a multifaceted endeavor, with plans extending into 2030. As it unfolds, expect new retail, hotel, and commercial phases to emerge, gradually transforming the landscape. The Inter Miami CF stadium is slated for completion in 2025, along with the initial rollout of retail and entertainment services.
This ambitious project has garnered the support of acclaimed names in the industry, including Miami-based Arquitectonica, renowned stadium design firm Manica, and CAA Icon, experts in large-scale stadium project management. Together, they form the formidable Miami Freedom Park team, poised to shape the city's future.
Stay tuned as Miami Freedom Park unfolds, ushering in a new era of recreation, entertainment, and commercial vitality for this dynamic city.