Renowned Football Icon Lionel Messi Acquires Luxurious Fort Lauderdale Waterfront Residence
Lionel Messi acquires 91 Compass Lane in Fort Lauderdale for $10.8 million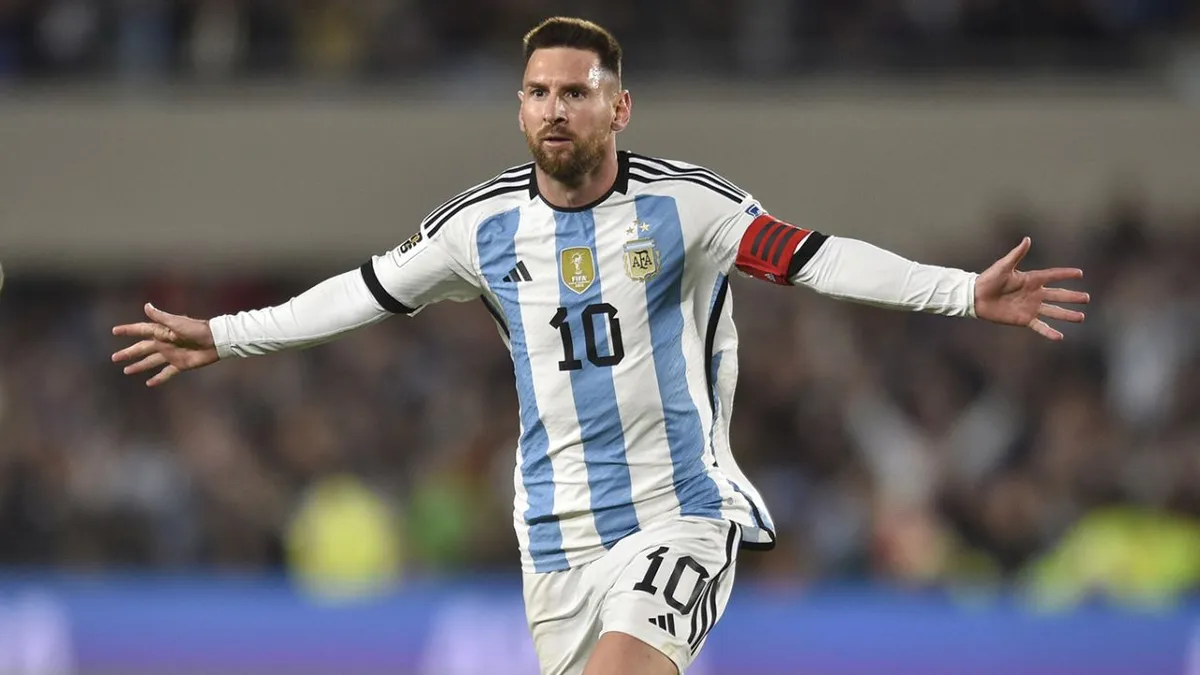 Lionel Messi and his wife, Antonela Roccuzzo, have made a significant addition to their real estate portfolio with the purchase of an impressive eight-bedroom mansion located in the prestigious Bay Colony area of Fort Lauderdale. The transaction was facilitated through a business entity overseen by Messi's trusted financial manager, Alfonso Nebot.
The acquisition marks Messi's growing interest in South Florida's real estate market, with reports of him exploring properties from Fort Lauderdale to Boca Raton. The grand mansion at 91 Compass Lane was secured by Messi and Roccuzzo for a reported sum of $10.8 million, with the property previously owned by John and Stacy Dickerson. Remarkably, the Dickersons had acquired the estate just last year for $9 million, reflecting a remarkable 20% increase in its value during their ownership.
This remarkable 0.4-acre property boasts an impressive 170 feet of waterfrontage, complete with two docks, a picturesque waterfront pool, a well-equipped gym and spa area, and a stylish Italian kitchen. Records indicate that the residence, originally constructed in 1988, underwent significant expansion and enhancements in 2000. Notably, the primary suite alone spans an impressive 1,600 square feet, providing an opulent living experience.
Messi's recent signing with Inter Miami in July generated considerable excitement, and he has since been instrumental in the team's success, contributing to eight victories and four draws. The legendary Barcelona player also achieved a significant personal milestone by leading Argentina to World Cup glory last year. Currently, Messi is gearing up to represent his nation in the upcoming second round of the 2026 World Cup qualifiers, which will require him to travel to Bolivia.
The financial aspect of Messi's association with Inter Miami is equally notable, with an estimated investment ranging between $50 million and $60 million, which encompasses his contract and includes equity stakes and revenue-sharing agreements with renowned brands like Adidas and Apple.
In terms of proximity, Messi's new residence is conveniently located just around 5 miles from both the Drive Pink Stadium and Inter Miami's nearby training facility in Fort Lauderdale. There are also long-term plans for the team to relocate to Miami, where the ownership group, consisting of figures like Jorge and José Mas, David Beckham, and other partners, envisions the development of Miami Freedom Park—a substantial mixed-use project that will incorporate a soccer stadium on the city-owned Melreese Country Club land situated east of Miami International Airport.
Notably, Messi has also invested in the South Florida luxury real estate market with three condos in Sunny Isles Beach, one of which is situated in the iconic Porsche Design Tower developed by Gil Dezer's Dezer Development, completed in late 2016.