Unit of the Month: Carlos Ott's Penthouse at ECHO Brickell
Brickell.com founder, Andres Larin, examines Miami's best real estate deals and highlights ongoing market trends.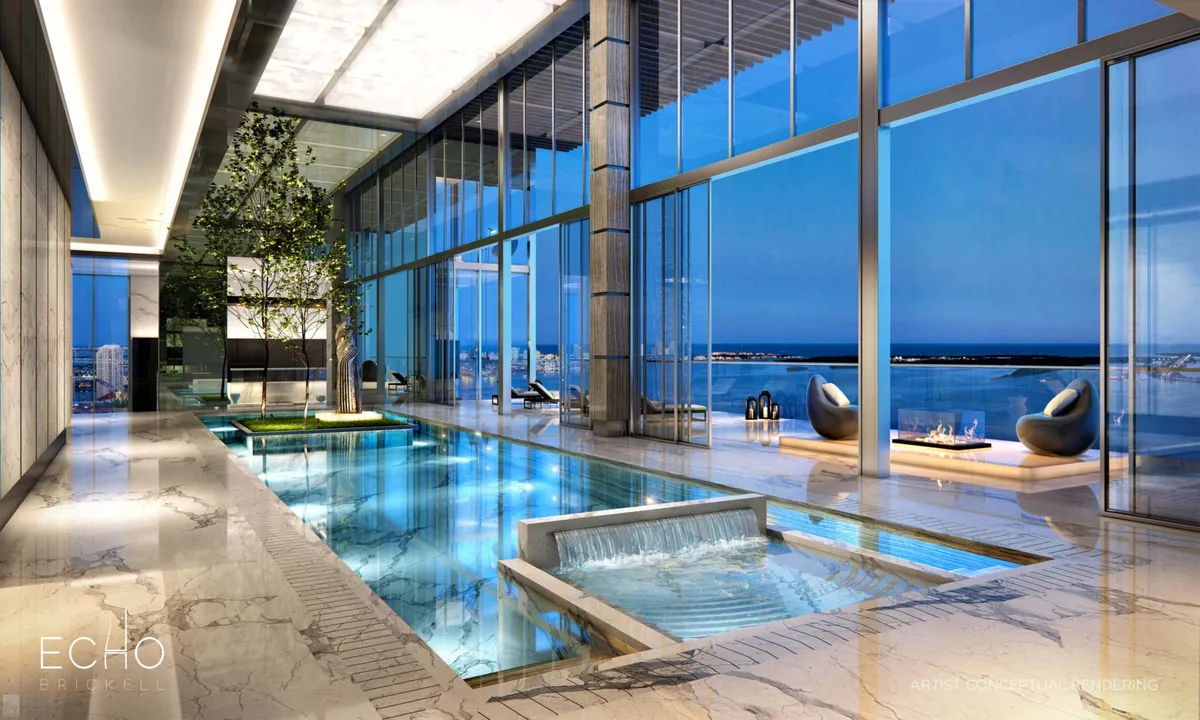 "Trophy property" is a phrase that gets tossed around a lot in Real Estate coverage. Most contend that a trophy property costs at least $20 million–that price tends to be the benchmark for media reporting and market writers.
When looking into the Brickell market, there is one trophy property that rules them all–Carlos Ott's Penthouse at ECHO Brickell.  With an outrageous asking price of $41.8 million–that's $4,000 a square foot–the penthouse will be the most extravagant and expensive condo in Brickell once all is said and done. (ECHO Brickell is set for completion towards the end of 2017.) Why the price tag? Carlos Ott is an award-winning "starchitect" who rose to international prominence after designing the Opéra Bastille in Paris, France.
The four-bedroom, 10,305 square foot duplex offers exceptional views of Biscayne Bay and Brickell. The unit features an indoor pool, private gym, private elevator, wine cellar, and over 1,200 square feet of outdoor living space.
The developer received an offer of $37 million back in 2014, but for whatever crazy reason, they declined. There have been talks about possibly dividing the space up into three smaller units, but nothing has been confirmed.
Read more: January's Unit of the Month inside 50 Biscayne.
If you or someone you know, are interested in purchasing a luxury condo at Echo Brickell, or the bespoke Carlos Ott Penthouse at ECHO Brickell, please contact Andres Larin. You may reach me on my cell phone at (786) 306-4287 or via email at andres@brickell.com.