La Centrale Italian Food Hall Set to Open This December
Brickell residents are thrilled that La Centrale, the anticipated Italian food hall, is preparing for its grand opening this coming December. They don't have to wait too much longer to enjoy La Centrale's unique experience featuring impeccable service and authenticity. La Centrale is Miami's take on some of New York City's hottest food halls such as Chelsea Market and Mario Batlai's, Eataly.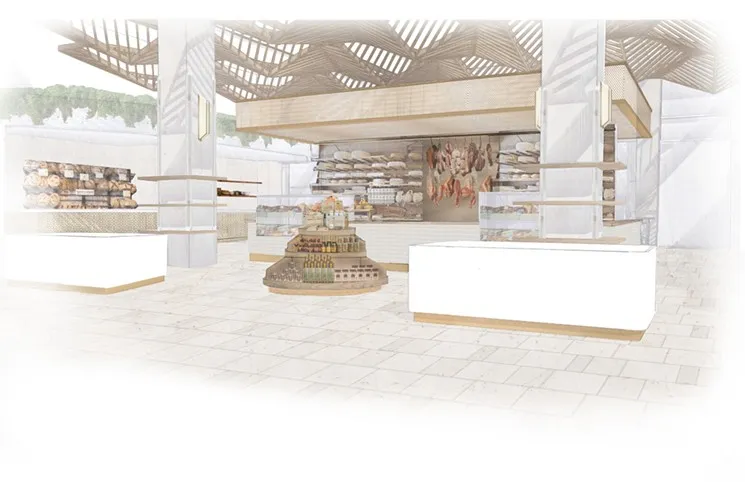 Jacopo Giustiniani
Matthias Kiehm
La Centrale is unique from other food halls, because they are focusing on a restaurant-style approach. There will be a variety of cafes, restaurants, and eateries featuring different atmospheres, so that everyone can enjoy a different place throughout the day.
This food hall will offer authentic food and drink options, which truly replicates the Italian lifestyle. Besides those eateries, La Centrale will showcase a gelato shop, a cooking school, a cocktail bar, and an expansive wine selection.
La Centrale will be located in Brickell City Centre and will occupy 3-stories and 38,000 square feet of space. The hall was built on inspiration by the top 20 prominent regions of Italy, and the decor and architecture of the food all reflect the diversity of Italy.
The first level will feature culinary staples for the home cook, and will be the go-to place for house-made pastas, freshly brewed espresso, and fresh breads. This level will also feature a casual, communal-style eatery.
Apulian
The third level will house La Centrale's culinary school, which hopes to connect restaurant patrons with top-level Italian chefs, so that anyone can recreate authentic Italian meals at home. This level will feature an interactive wine tastings, pairings, and food component that will be led by Italian wine experts.
Giustiniani and Kiehm chose Miami as the location for this updated food hall concept, because they both felt that South Florida residents and visitors needed a place to experience authentic Italian food and culture. Additionally, they chose Brickell City Centre for the location because they believe that the food hall will gain global exposure, thanks to the international visitors who come to the city.