Brickell's Top 5 Spots Serving Up Healthy Fare
When it comes to dining and offering residents some of the best fare in Miami, Brickell definitely is one of the top neighborhoods for great food. Over the past few years, Brickell has emerged as a hub for all things health conscious, including food and beverage. Take a look at Brickell's top 5 spots serving up healthy fare.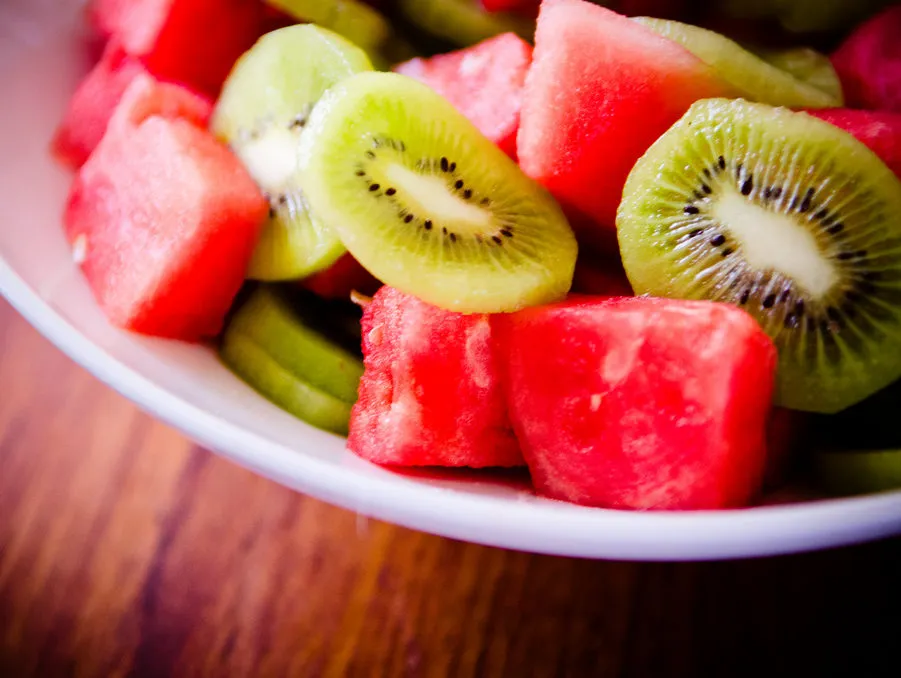 1) Brickell Fresh Café
Brickell Fresh Café has a passion for fresh food, as stated on their website. This health conscientious café is owned by Antar Sosa and Evelyn Osio who both lead very healthy and active lifestyles. Sosa and Osio decided to open Brickell Fresh Café, as they always struggled to find health-conscious eateries. So, with that in mind, the duo created a menu that would taste good and be good for you. Brickell residents love this health-oriented café that serves delicious smoothies, wraps, salads, and bowls. Sosa and Osio take pride in the fact that they only use the finest ingredients, which come from the local area. Some patron favorites include the Mexican Fury combination, which can come as a wrap or in a bowl; and, the Avocado Lover salad. When it comes to smoothies, patrons enjoy the Brazilian Beauty that contains Acai juice, bananas, and almond milk; and, the Miracle Recovery that contains hemp protein, goji berries, turmeric, chia, kale, spinach, cucumber, celery, green apple, lemon, ginger, and mint.
2) GreenLife Organic Bistro Brickell
GreenLife Organic Bistro has the firm belief that wellbeing starts with the food we consume, where it comes from, and how it is prepared. The eatery takes pride in the fact that their menu is crafted with ingredients free of GMOs, pesticides, and hormones. Patrons enjoy that 90% of products at GreenLife Organic Bistro are organic, seasonal, and locally sourced. GreenLife Organic Bistro serves breakfast and lunch, as well as acai bowls, cold-pressed juices, smoothies, snacks, and sweets. Breakfast at GreenLife Organic Bistro is the most important meal of the day, and patrons can enjoy an array of healthy sweet and savory breakfast items such as the Egg, Turkey, Tom, Guac Wrap and the Berry Oatmeal. Patrons also love their vegan chocolate brownie and chia parfait with fruit.
3) Zuuk Mediterranean Kitchen
Zuuk Mediterranean Kitchen offers patrons fresh, fun, and thoughtful cuisine, which help create a sustainable lifestyle. The owners of Zuuk Mediterranean Kitchen take pride in honoring their cultural traditions of enjoying and sharing healthy cuisine. Eating at Zuuk is a fun and interactive experience. First, patrons choose whether they want a role (a fire-baked pita), a bowl, or a salad. Next, patrons can choose up to three different dips and spreads, such as Mint Tzatziki, Hummus, or Baba Ghanoush. Then, patrons choose one protein such as baked falafel, chicken, or slow-roasted beef. Lastly, patrons can choose from an array of toppings such as Kalamata olives, herb salad, bulger tabbouleh, or pickled red cabbage. As if your meal does not have enough flavor, patrons can choose from an assortment of sauces such as spicy harissa, zhoug, or cilantro-lemon tahini.
4) Cold Pressed Raw Kitchen
Cold Pressed Raw Kitchen offers patrons cold-pressed raw juices and organic food, as well as thoughtfully crafted organic juice cleanses. This place is heaven for those who love true clean and healthy eating. Patrons love the large variety of smoothies, which include El Verde, which is made out of kale, apple juice, spinach, banana, and spirulina; and, Blind Date, which is made out of dates, almond butter, spinach, banana, kale, vanilla, and almond milk. Other popular items include bowls such as acai bowls and quinoa bowls. People with a sweet tooth, but seeking something healthy, love their matcha chia pudding, choco chia pudding, and almond butter with seasonal fruit.
5) Poke 305
Poke 305 loves to serve patrons fast-served healthy and delicious foods. Seafood lovers will appreciate the quality of their fresh seafood, ingredients, and organic produce. Poke 305 offers patrons an interactive experience in which they choose the size of their meal, then they choose a poke wrap, poke bowl, or a poke salad. First, patrons select their base, either white rice, brown rice, quinoa, or spring mix. Next, patrons select their protein, either tuna, salmon, whitefish, shrimp, chicken or tofu. Then, patrons add mix-ins such as crispy kale, alfalfa sprouts, nori, scallions, and almonds. Lastly, patrons select either homemade signature sauces such as yuzu cilantro, leche de tigre, spicy mayo, or basic sauces such as siracha and soy sauces. Patrons can also choose to add premium toppings, fruit, and chips, if they choose.