Top 3 Brickell Pre-Construction Projects
Brickell has a plethora of luxury condominiums built and move-in ready; however, Brickell's pre-construction market continues to be a hot commodity. For those seeking to be the first residents to live in a unit, and experience all the glorious perks of a brand new building, Brickell is the place to experience the best of Miami's pre-construction boom. This fantastic Miami neighborhood offers residents countless haute dining and opulent shopping options, as well as luxurious living spaces and great job opportunities. Take a look at the top 3 Brickell pre-construction projects, and be ready to move-in to the neighborhood.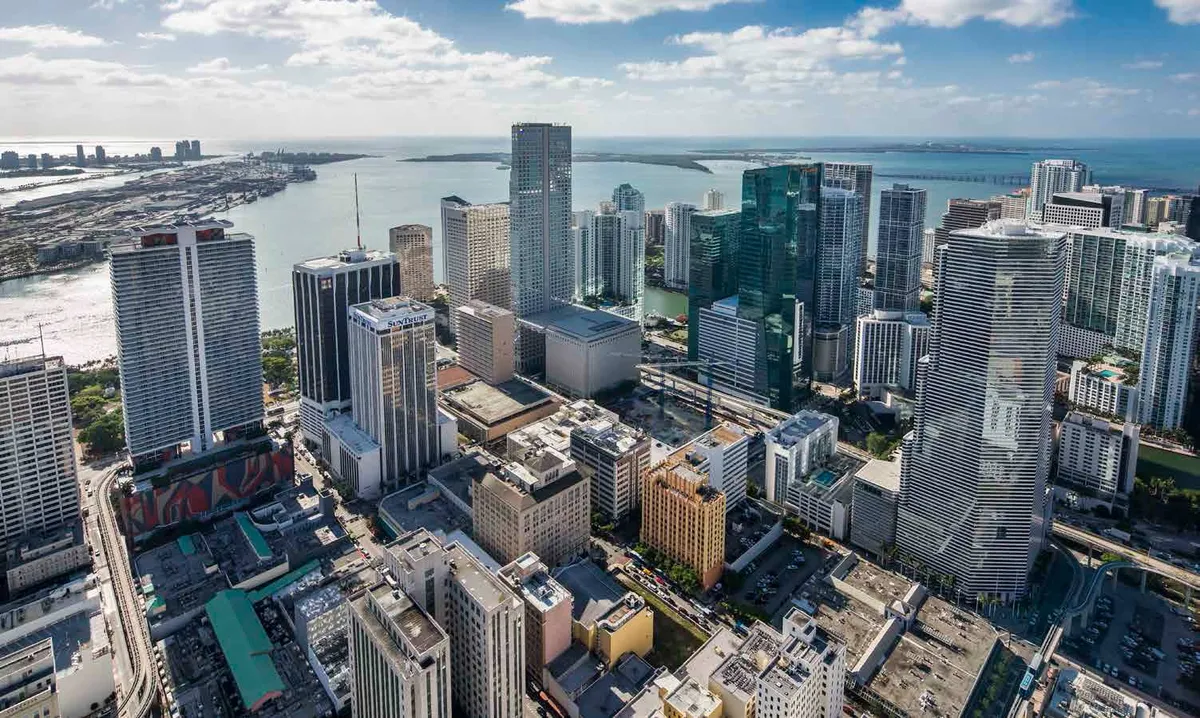 One River Point
The One River Point condominium development is a lavish pre-construction development that will be located in the Brickell/Downtown Miami area along the Miami River. This development, which was designed by Rafael Vinoly, and was developed by Shahab Karmely, is expected to be one of the most iconic buildings in Miami's skyline. The development will consist of two twin, 60-story towers that will be joined by a floating glass skybridge. All 404 residences in One River Point will offer residents beautiful views of Biscayne Bay, the Miami River, and the Brickell and Miami skylines. One River Point will grace residents with high-end amenities such as white glove concierge services, an 8,000 square foot riverfront restaurant and lounge, a 6,000 square foot fitness center, a poolside café, and a restaurant with butler service.
Aston Martin Residences
The Aston Martin Residences is a swanky development in the Brickell/Downtown Miami area. The development will be located on the vacant waterfront lot that is located immediately east of the Epic Residences. Located at the mouth of the Miami River, the Aston Martin Residences will offer residents breathtaking views of the entire area. The Aston Martin development was designed by Luis Revuelta from Miami and Bodas-Miani-Anger from Argentina. The building will rise 66 stories tall, and will include 391 condos. Hence its namesake, a design team from Aston martin will design the condo tower's common areas and amenities, which include a fitness center, a spa, and a gorgeous lobby. Units will range in size from 698 square feet to 18,811 square feet. Construction of this highly desired building will begin in Fall of 2017 and will be completed by 2022.
Brickell Flatiron
Brickell Flatiron is said to be the most ultra-luxurious preconstruction development in Brickell. The building is slated to rise 64 stories high, and will include 548 condos. Brickell Flatiron was designed by world-renowned Revuelta Architecture International, and developed by Capital Group and CMC Group. Opulent amenities are aplenty at Brickell Flatiron, which boast a rooftop pool, a state-of-the-art fitness center, a cigar room, and a wine room. The onsite spa, Sky Spa, offers residents a hydrotherapy circuit with full amenities. Additionally, the Flatiron Theater will feature stadium seating and a concierge app that will meet the desires of even the most discerning individuals. Completion of this development is scheduled for Quarter 1 of 2018. Units in Brickell Flatiron are currently at the market ranging from $450,000 to over $1,260,000.
Brickell Pre-Construction Growth
If you are interested in living in one of these gorgeous Brickell pre-construction developments upon completion, contact me at Brickell.com or (786) 306-4287. Let me help you find your dream unit in the building that most suites your lifestyle needs. I will be glad to walk you through the entire purchase process from start to finish, so that you may begin living the Brickell-lifestyle as soon as the development is complete.