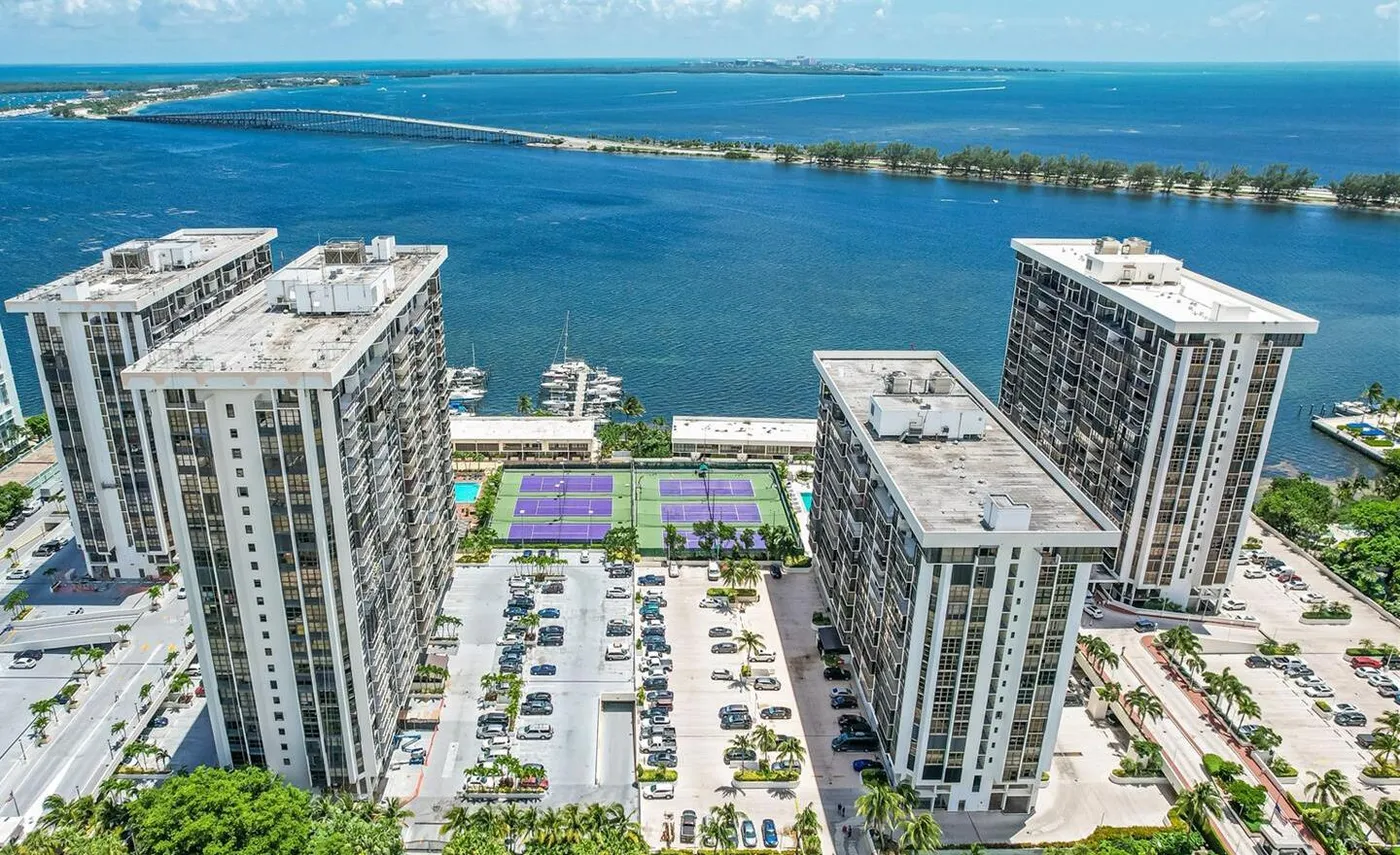 Overview
Situated at the bustling heart of Miami's financial district along the iconic Brickell Avenue, Brickell Place Condos stands tall as a multi-tower condominium development. Nestled between the tranquil waters of Biscayne Bay and the vibrant Brickell Avenue, Brickell Place III Condos for sale in Miami boasts a prime waterfront location. While offering a secluded retreat, it remains only a stone's throw away from the bustling shopping, culinary delights, and nightlife that define the essence of Brickell.
Established in the year 1980, Brickell Place III presents a diverse range of residential options for its discerning inhabitants. The property showcases grand bayfront townhouses offering unobstructed vistas of the bay, as well as multi-level penthouse residences. Brickell Place III impresses with its newly revitalized lobbies and communal spaces, which exude an air of sophistication and luxury.
Residents of Brickell Place III are privy to a host of amenities, including covered parking, round-the-clock security, six illuminated tennis courts, inviting swimming pools, a well-equipped fitness center, a charming cafeteria, convenient boat dockage facilities, and captivating views of the bay and the city skyline.
Strategically positioned in the heart of Brickell, Miami, at 1925 Brickell Avenue, Brickell Place III enjoys proximity to Mary Brickell Village and Brickell City Centre, ensuring that residents are never far from the vibrant pulse of the city. By car, residents can easily reach Downtown Miami in just 5 minutes, South Beach in 17 minutes, and Miami International Airport in 18 minutes, making Brickell Place III the perfect fusion of urban convenience and waterfront serenity.
See other: Brickell Place I
Brickell Place III Listings
Location
Walk Score for Brickell Place III
BUILDING
Brickell Place III
1925 Brickell Ave, Miami FL 33129
Price Range
$575K - $1.18M