Brickell and Downtown Miami New Year's Eve 2017 Guide
Bayfront Park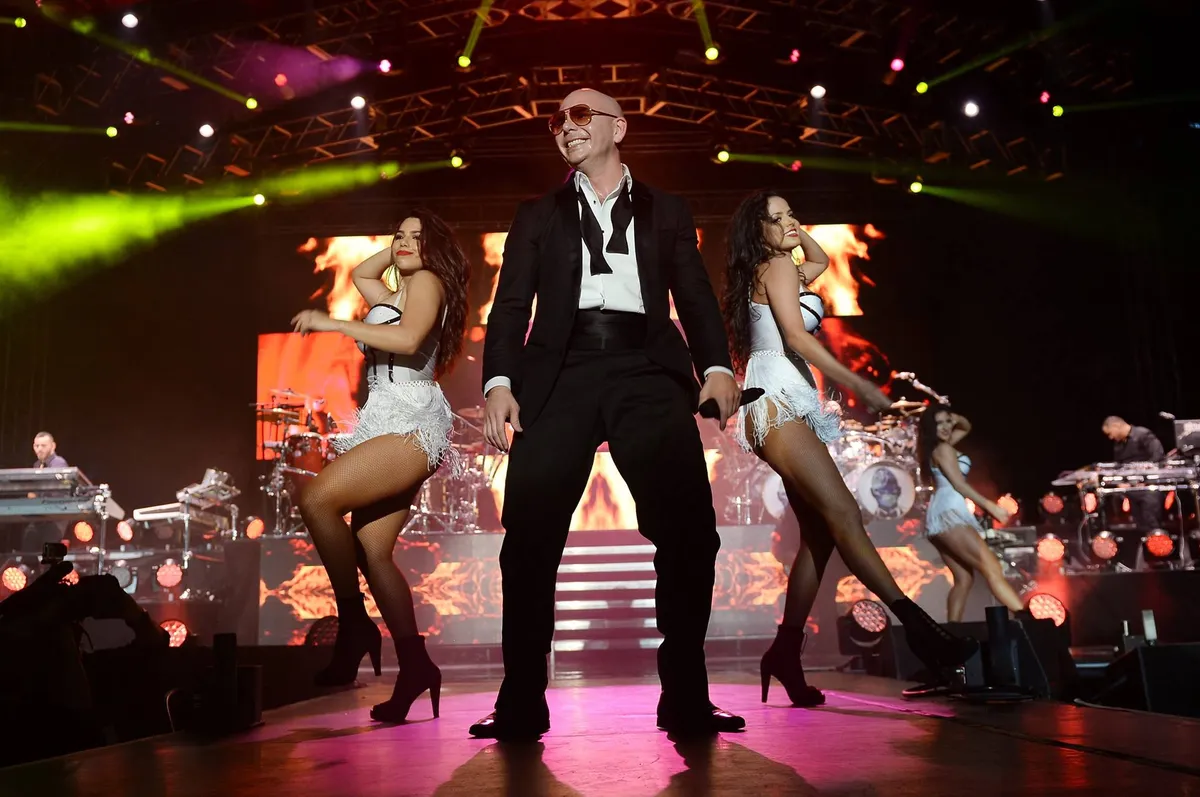 Pitbull will headline Miami's New Year's Eve Revolution in Bayfront Park. FOX will broadcast the performances and countdown live. Admission to the concert is free, and gates open at 8 PM. Queen Latifah, Snoop Dogg, and Austin Mahone will also take the stage. Guests can also partake in the VIP food and wine experience, anchored by eats by Michelle Berstein: Tickets begin at $225.
Seaspice
Nosh on Kaluga Caviar and Kusshi Oysters during a Saturday Night Fever-inspired bash, featuring live music by Grammy winner, Motiff & Friends.
The Roots at the Adrienne Arsht Center 
Grammy-winning hip-hop group and Jimmy Fallon's nightly house band, The Roots, take the stage at the Knight Concert Hall. Tickets begin at $50.
SLS Brickell
The SLS Brickell's celebrity chef concepts Fi'lia and Bazaar Mar will both host two dinner seatings. At SAAM, the second-floor lounge, a jungle themed party takes over for $100 per person.
Mandarin Oriental 
The Mandarin Oriental's fine-dining outpost, Azul, hosts two seatings for pre-fixe menus: The early seatings are three courses while the latter are seven courses. La Mar will host a Peruvian buffet with similarly scheduled seatings. MO Bar + Lounge welcomes a DJ, party favors, and handcrafted cocktails. For reservations, please contact 305-913-8358 or momia-restaurants@mohg.com.
El Churrasco
El Churrasco features a family-friendly, five-course $180 pre-fixe menu paired with signature wines and a bottle of champagne for tables of four. Guests can expect live entertainment before watching the fireworks over Biscayne Bay/
Cantina La Veinte
Cantina La Veinte is presenting a $250 pre-fixe menu that includes table and bottle service. Music and live entertainment are also scheduled.
EAST, Miami and Quinto La Huella
Quinto La Huella is serving a three-course, pre-fixe dinner with champagne for earlier seatings. The second seating features a four-course dinner priced at $200 and begins at 9:30 PM. Reservations required. Call +1 786 805 4646 or dine@quintolahuella.com for booking information.
Sugar, EAST, Miami's 40th-floor rooftop welcomes Questlove at 10:30 PM. Priced at $500, tickets includes an open bar and light bites. Additional beats come via New York-based DJ, Elle Dee. Tables and bottle service are available upon request. Please contact NYE@Sugar-Miami.com for more information.
The Intercontinental
Toro Toro presents a pre-fixe menu inclusive of one bottle of champagne per couple. The early seating is at 6 PM, with the second seating from 9 PM-midnight. Table 40, Toro Toro's Chef's Table, is available for a party of 14 at 8:30 PM.
Olé – Seatings for a seafood buffet start at 8:30 PM, inclusive of one bottle of champagne per couple.
Bluewater – Executive Chef Klaus Happel plates a six-course meal while guests gaze over Biscayne Bay. When the clock strikes midnight, enjoy the fireworks show from the comfort of your seat. Seatings begin at 8:30 PM, inclusive of one bottle of Taittinger champagne and one bottle of red or white wine per couple.
Rooftop Fireworks Toast – Ring in the New Year with a bottle of Taittinger champagne and a raw seafood tower selection while enjoying the Miami fireworks from the hotel's rooftop. Seatings are available from 11 PM-1 AM, inclusive of one bottle of Taittinger champagne per couple.
Rare Party at the Bayside Terrace – Choose between a table for four with a bottle of 2002 Piper Heidseick Rare or a table with a bottle of Macallan Rare Cask. Starts at 8:30 PM.
"The New Year's Eve Speakeasy" – A Prohibition Party takes over the hotel's Bayfront Ballroom. Dress in your best 1920's ensemble to enjoy a buffet meal setting, live music, and a kid's area. Inclusive of one bottle of champagne per couple. Seatings begin at 8:30 PM. Special pricing is available for children under 12 years old.
Zuma
Zuma's New Year's Eve tasting menu includes freshly shaved white truffle, o-toro tuna, and robata grilled wagyu. Guests will enjoy specially created dishes such as beef tartare with black truffle and caviar, squid ink seafood hotpot, and lobster tempura in addition to beautiful sushi and sashimi platters. Krug champagne and Nanbubijin Daiginjo sake are also being served. A live DJ accompanies the evening festivities, as well as a visual display of Japanese culture. As midnight approaches Zuma will break the sake barrel, encouraging harmony and good fortune for a new year. Four select packages will be offered and all packages include after-party admission. Pricing available upon request.
Fooq's
Fooq's special menu items include a whole or half goose, priced at $300 or $175, served with goose fat potatoes, confit tomatoes, Brussels sprouts, leeks and Foie Gras Terrine. A whole leg of lamb is priced at $275, with half sizes available for $150. Champagne specials will also be offered. Call 786-536-2749 for more information.
Toscana Divino 
Toscana Divino will serve a four-course Italian menu with two seatings; $85 per person for the early 6 PM seating and $125 per person second seating at 7:30 PM. Expect plenty of monk fish, lamb chop, and lobster ravioli.
Baru
Baru welcomes guests free of charge while also welcoming all to dance inside TuCandela.  Baru will be offering discounted drink prices and will provide one complimentary glass of champagne to all guests at midnight. Table reservations are available for both spaces. Call (786)-502-3497 for more information.
Dolores But You Can Call Me Lolita
New Year's Eve at Lolita's flaunts an open bar, adult buffet for $90, DJs, and bottle specials. A kid-friendly buffet is available for $50 from 8 PM-11:30 PM. Ladies receive complimentary entry and all you can drink bubbles for $25. Call (305)-403-3103 for more information.