Brickell Heights Equinox
The recently opened Equinox location at Brickell Heights epitomizes the contemporary fitness qualities of the brand while infusing it with a hint of Miami.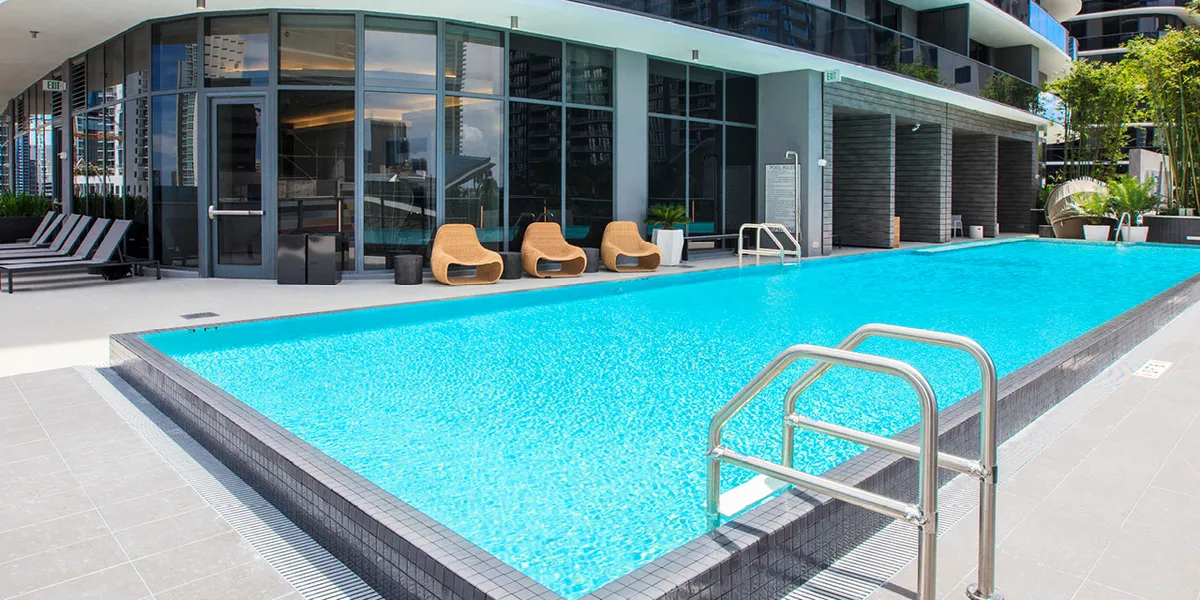 Equinox Brickell Heights embodies the true Miami spirit with its panoramic yoga studio, wraparound pool deck and cabanas, floor-to-ceiling windows, over 8,000 square feet of strength and cardio equipment, deluxe locker rooms, steam rooms, a full-service spa, juice bar and café and more. 
Aaron Richter the Senior Vice President of Design at Equinox said, "Equinox Brickell Heights was designed as a true urban oasis." "We wanted the light, color, and flavor of Miami to be on display at every turn in this club, so we thoughtfully incorporated elements such as floor-to-ceiling windows and a wraparound deck to highlight the bright surroundings of the city."
The features at Equinox Brickell Heights are awe-inspiring. Equinox Brickell Heights features yoga classes, group fitness programming, top-tier personal training, Pilates, cycling, Kids Club, lounges, Kiehl's products, Eucalyptus Towels, an outdoor pool and much more. Equinox instructors will manage a mixture of innovative and diverse classes like The Cut, The Pursuit, and Firestarter.
Brickell Heights is also home to four treatment rooms and a shop, which offers a selection of chic performance athletic apparel from brands like Rhone, Michi, Koral, and Spiritual Gangster, making Equinox Brickell Heights an all-around excellent workout experience.