Brickell Flatiron's Penthouse Collection Priced from $1 Million to $15.5 Million Unveiled
The construction of the Brickell Flatiron building is coming along smoothly, with construction crews completing the 10th floor, and beginning on the 11th floor. Currently, Brickell Flatiron has over $300 million signed contracts, and just unveiled the buildings luxurious penthouse collection. The revealed penthouses are located on floors 50-64 of the 700-foot tower, and come in a variety of layouts.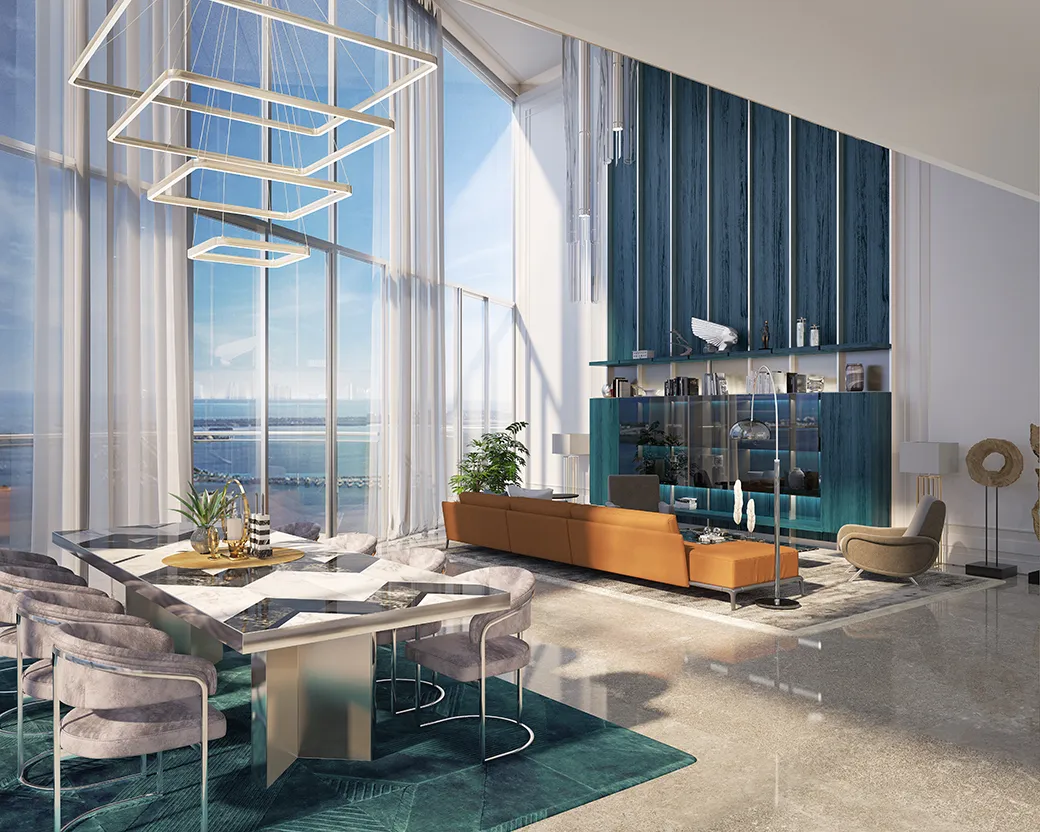 The Brickell Flatiron penthouses priced between $1 million to $2.5 million are all single-story residences. Upper level Brickell Flatiron penthouses range from $6 million to $15.5 million and are either duplex or triplex residences. All upper level penthouses will include rooftop pools, summer kitchens, and upgraded finishings throughout.
The Brickell Flatiron offers buyers many fantastic benefits, such as upgraded kitchens, which feature Snaidero motorized cabinetry with an array of customizable cabinet colors, as well as Miele under-counter wine coolers and integrated appliances. High-end appliances are a plenty with Bosch washers and dryers, which have anti-vibration and noise-suppression technology. Additionally, all penthouse units include state-of-the-art technology systems with a private wireless network and a secure smart-lock system.
Brickell Flatiron slated to be Brickell's most ultra-luxurious development with its 64 soaring floors and 548 units. Designed by world-renowned Revuelta Architecture International, and developed by Capital Group and CMC Group, Brickell Flatiron promises to deliver a posh lifestyle that even the most discerning buyer is sure to love. Flatiron Brickell is scheduled for completion during the first quarter of 2018 with non-penthouse units ranging from $450,000 to over $1,260,000. If you'd like to find out more information regarding Brickell Flatiron, contact me at Brickell.com or (786) 306-4287, and I will be more than happy to provide you with the necessary information. Take a look at the video below, which showcases Brickell Flatiron.
Brickell Flatiron Official Video from Brickell Flatiron Miami on Vimeo.