Brickell Flatiron's Penthouse Sold at $13.2 Million Exceeds Brickell's Largest Sale in a Decade.
Brickell Flatiron's opulent three-story penthouse was sold for 13.2 million last week. It was purchased by Jacob Vogel, an executive in the marine industry from Chicago. The 7,850 square foot unit has been the largest sale in Brickell since 2007.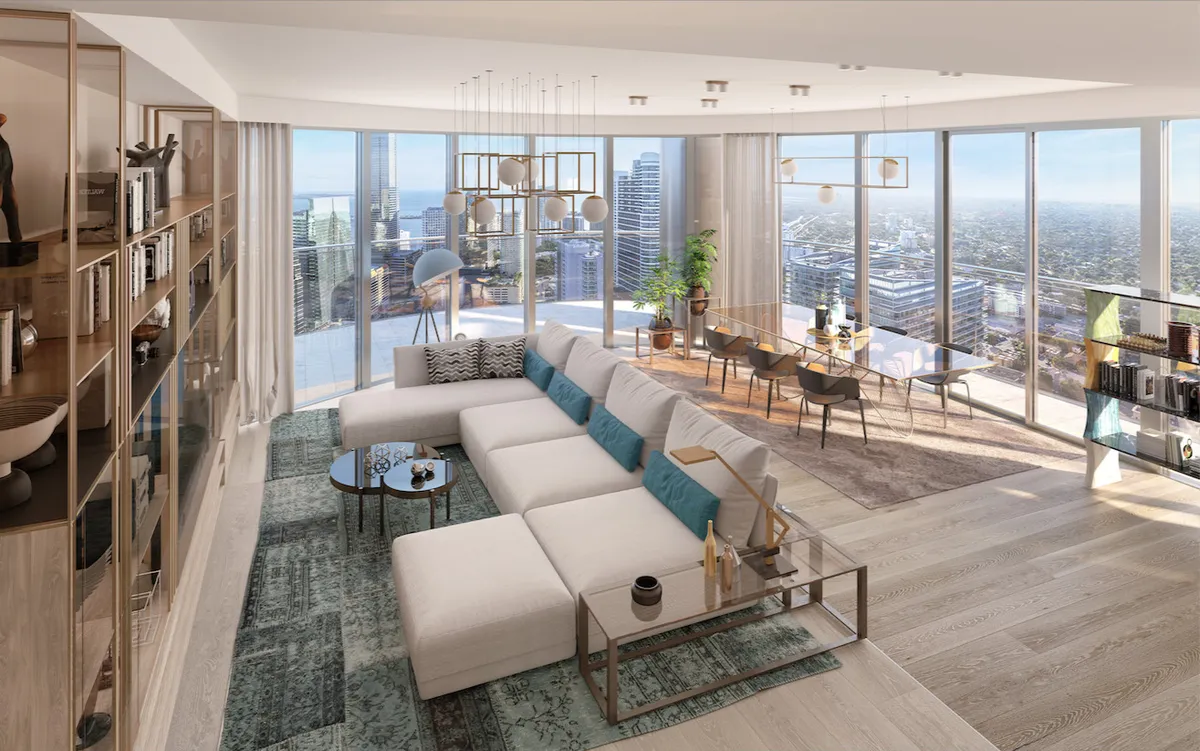 The condo, on floors 62-64, consists of an interior made up of 6-bedrooms and 6.5-bathrooms, a den, office, and family room. Designed by Italian architect, Massimo Iosa Ghini, the penthouse's attributes include 10-foot ceilings, a private elevator, floor to ceiling impact-resistant and energy-efficient windows, and a private four-car garage. Not to mention, the astounding view of the city and Biscayne Bay which can also be enjoyed from the exclusive rooftop deck.
The development is expected to be finalized by summer of 2019. The building, developed by CMC Development and Capital Group, will be located off South Miami Avenue in the heart of Miami's financial district, Brickell.  It will rise over 700 feet containing 64 floors and 548 units. As of now, it is said that 85% of the building's residences have been sold. Approximately 110 units are remaining including one penthouse unit. It offers 9-foot ceiling duplexes starting at $500,000. Some of the upscale amenities designed by Revuelta Architecture International include: a rooftop pool, a second 18th floor lap pool and spa pool, a state-of-the-art fitness center, hydrotherapeutic facilities, and a movie theater with concierge services. The residents will also have very close access to the lobby bar and restaurants and retail on the ground floor.
Other projects either in pre-construction or in construction include: Aston Martin Residences, Una Residences, and One River Point.
If you or anyone you know are interested in this project, please don't hesitate to call us at 786-306-4287 or e-mail us at admin@brickell.com.