Video: Inside The Brickell.com Relaunch Party
Brickell.com celebrated their anticipated relaunch with a #BrickellStateofMind theme party at the Brickell City Centre 's Sales Gallery.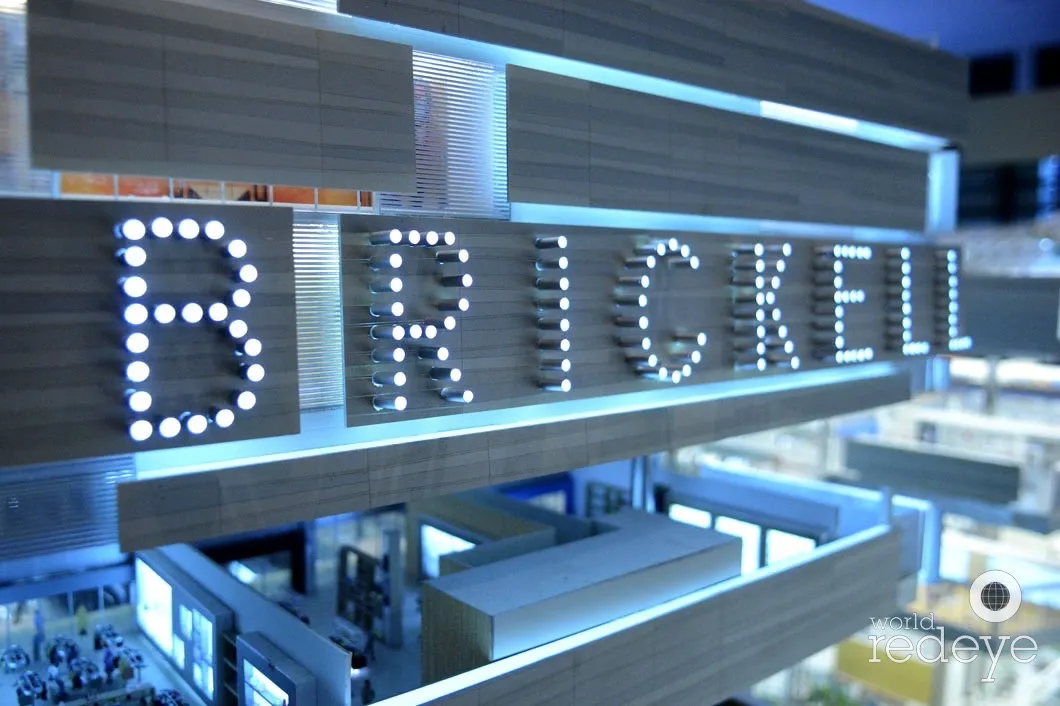 Brickell.com celebrated their anticipated relaunch at the Brickell City Centre's Sales Gallery on Tuesday, October 26. Dubbed #BrickellStateofMind, the indoor-outdoor event pulled together the various lifestyle sectors that make Brickell unique. Outside, Woof Republic, a condominium dog walking service held a pop-up pet park, complete with toys and snacks for the night's four-legged guests. Future Brickell City Centre tenants SoulCycle and Equinox also held demos outside and shared details of their forthcoming locations.
Inside, Eggs Whites Miami catered light bites, cheeses, and Spanish tortillas and Ron Barcelo poured libations. Bourdeau Home's soon-to-launch 24-karat gold encased candles added a touch of glam while also keeping the room delightfully fragrant.  Guests could also get silly with props at the #BrickellStateofMind photo booth.
The redesigned media site is the brainchild of Andres Larin, a Compass agent and Brickell.com's owner. Once strictly driven towards real estate sales and listings, Brickell.com's revamped presence now features lifestyle content brimming with "unrivaled local intelligence," as well as an updated interface and search system. "The new site will offer the latest Brickell neighborhood property listings alongside insider tips. Our selected experts can offer recommendations for dining, shopping, and fitness throughout Brickell and the Miami metro area," explains Larin. "The new Brickell.com has transformed into a premiere online lifestyle publication to echo the evolution of Brickell as a vibrant place to live, work, and play. We are thrilled to celebrate Brickell.com's new position as an expert resource for Brickell residents and visitors."
To spearhead the refreshed endeavor, Larin tapped Miami-based lifestyle writer Liana Lozada, whose byline and masthead credits include USA Today, Ocean Drive Magazine, AskMen, Refinery29, and Racked. "Brickell is becoming a self-sustainable ecosystem with the number of restaurants, businesses, and retail options setting roots here. Projects like The Underline are also helping redefine how we engage with the area," explains Lozada. "The opening of the Brickell City Centre will be the exclamation point to this shift. I'm excited to be a part of something hyperlocal but that still speaks to the city's overall growth."
#BrickellStateofMind was covered by World Red Eye, The Real Deal, Ocean Drive, and Avante Garde Media.