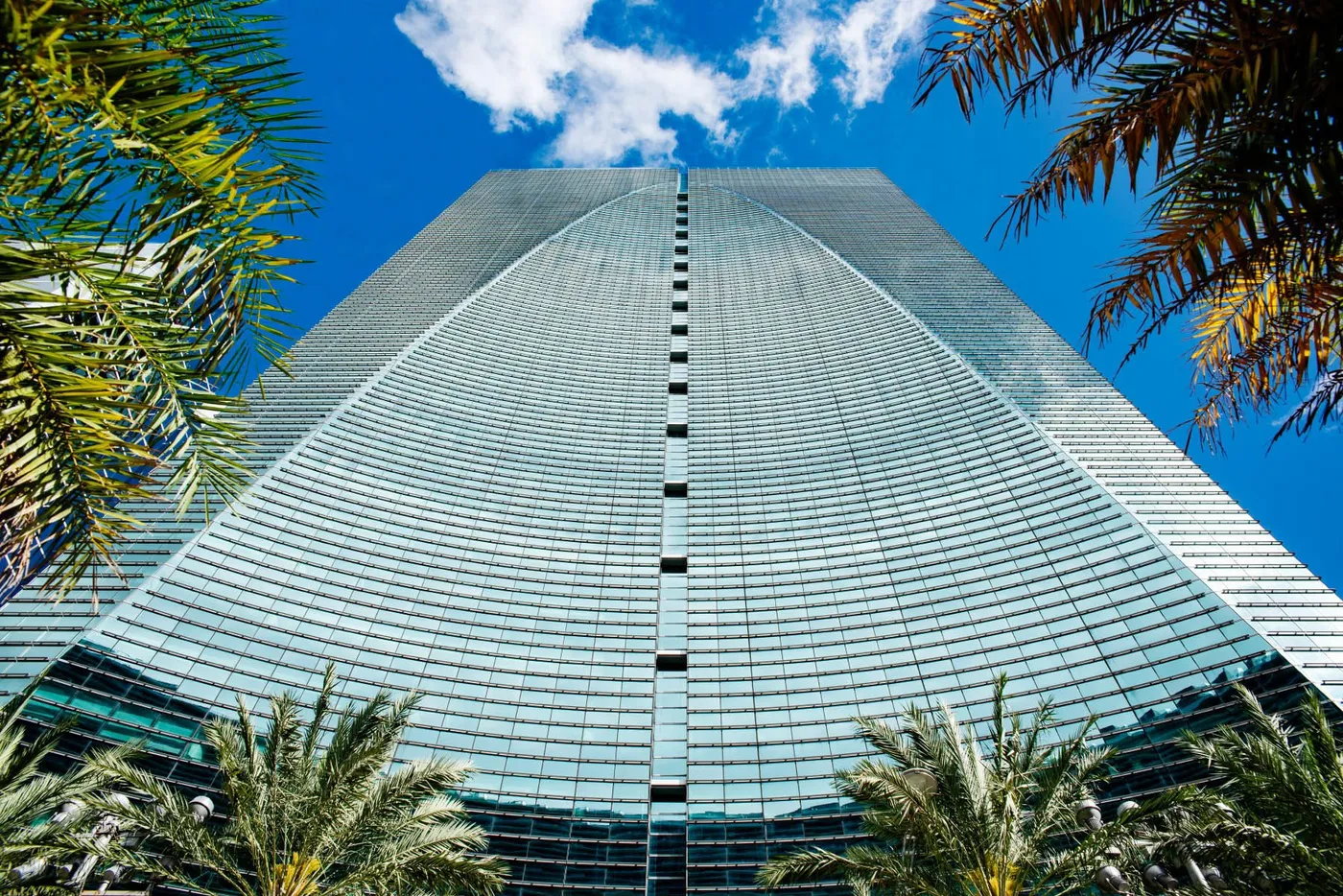 Overview
Built to grace the skyline in 2004, Brickell Arch (formerly known as Espirito Santo Plaza) stands as an extraordinary mixed-use architectural marvel, seamlessly blending condominiums, a prestigious hotel, and office space. The vision behind Brickell Arch was crafted by the renowned architectural firm, Kohn Pedersen Fox Associates, resulting in an iconic design that loosely draws inspiration from the Gateway Arch in St. Louis, Missouri. Nestled within Miami's bustling Financial District, Brickell Arch majestically ascends 36 stories, offering a total of 116 condo residences, including studios, one-bedroom, two-bedroom floor plans, and luxurious penthouses. These residences bestow captivating views of the cityscape and shimmering waters. Enveloped by luxury, the Conrad Hotel occupies 225,000 square feet within the building, delivering an exquisite hospitality experience. Adjacent to the rear of the structure, a 12-story parking garage awaits, featuring a convenient walking bridge leading to the second floor.
Brickell Arch caters to its residents and guests with a plethora of world-class amenities, including a fully-equipped health club, a pristine swimming pool, a relaxing whirlpool hot tub, and two well-maintained tennis courts. Adding to the allure, 7,500 square feet of retail space houses on-site restaurants. Security and convenience are paramount at Brickell Arch, with 24-hour security, valet parking, and concierge services at your disposal.
Located at the heart of Miami's Financial District, Brickell Arch Condominium graces the prestigious address of 1395 Brickell Avenue. From this strategic location, residents enjoy easy access to an array of Miami's finest attractions and destinations, including Brickell, Coconut Grove, Key Biscayne, the allure of South Beach, the bustling Bayside Marketplace, the cultural richness of Museum Park, the excitement of the American Airlines Arena, and a swift 25-minute drive to the Miami International Airport. Experience the epitome of urban luxury living at Brickell Arch, where architectural excellence meets metropolitan convenience.
Location
Walk Score for Brickell Arch