Best Ways for Brickell Residents to Celebrate 4th of July
The 4th of July is just around the corner, and Brickell residents cannot wait to celebrate our nation's birthday with parades, barbeques, fireworks, and other outdoor activities. July 4th celebrations in Miami tend to be pretty spectacular, thanks to the gorgeous firework displays sparkling high above Biscayne Bay and the Atlantic Ocean. However, one must not forget that Independence Day commemorates the adoption of the Declaration of Independence, and marks our nation's freedom from the British Empire. The United States of America is a beautiful place to live and bestows us with freedom, liberty, and justice. Here at Brickell.com, along with Brickell residents, we know that first hand, and seek ways to celebrate 4th of July and our glorious nation. Take a look at ways for Brickell residents to celebrate 4th of July, and prepare to get giddy with child-like wonder, while experiencing some of the best fireworks and holiday entertainment in South Florida.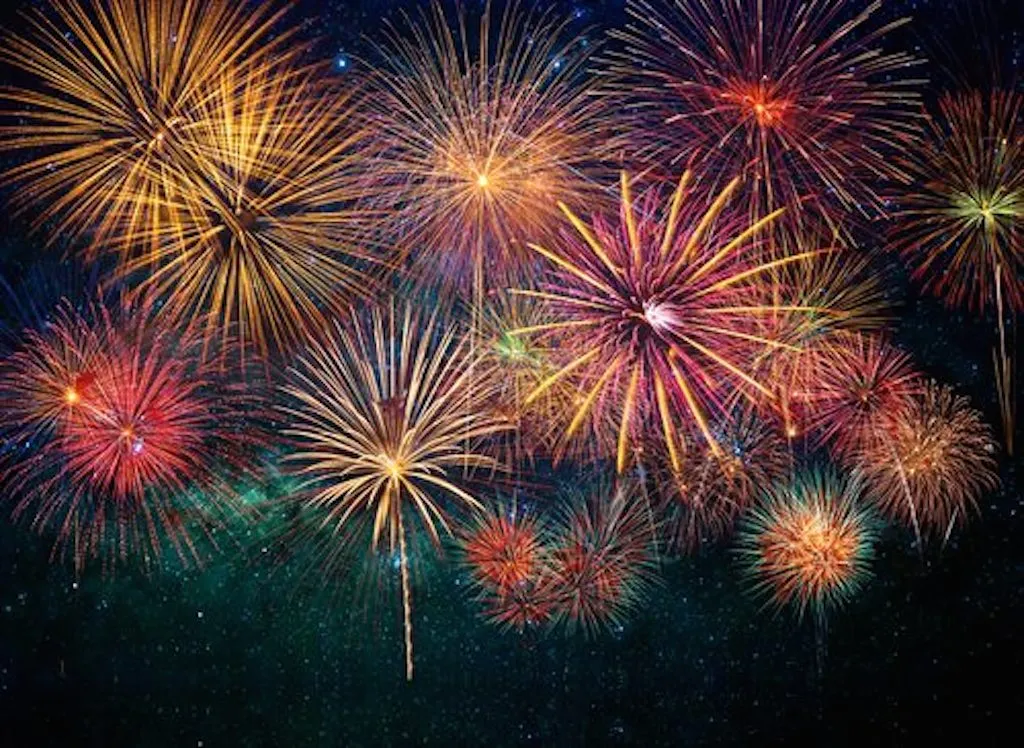 America's Birthday Bash
Downtown Miami is home to "America's Birthday Bash at Bayfront Park," one of South Florida's largest fireworks display. This free event, sponsored by Budweiser, takes place from noon until midnight and is presented by Bayfront Park Management Trust with support from the City of Miami, the Mayor of Miami, and the Miami City Commission. Brickell residents can enjoy a Family Fun Zone, live music starting at 2 pm, great food, and a Budweiser Beer Garden. The day's festivities culminate with a fantastic fireworks display over Biscayne Bay. Brickell resident's can avoid holiday traffic by walking over the footbridge or taking the Metromover; talk about a Happy 4th of July!
Key Biscayne's Annual 4th of July Parade
This year marks the 57th year of Key Biscayne's Annual 4th of July Parade. The parade begins at 11 am sharp, and runs along Crandon Boulevard from Harbor Drive to West Enid. This annual parade is great for families with kids of all ages. The parade showcases marching bands, mini floats, and community members. Throughout the day, July 4th festivities continue in the Village of Key Biscayne, and culminate with a fantastic fireworks display over the Atlantic Ocean.
The Barnacle's Old-Fashioned 4th of July Picnic
Brickell residents seeking to celebrate 4th of July with a good old-fashioned picnic can head on over to The Barnacle Historic State Park in Coconut Grove for The Barnacle's Old-Fashioned 4th of July Picnic & Celebration. This family-friendly event runs from 11 am until 4 pm. Attendees are encouraged to bring their own picnics or can purchase burgers, veggie burgers, hot dogs, and drinks on site. Families can enjoy crafts, a scavenger hunt, games, and more. The J Street Revival, comprised by J.D. Danner and Joni Bottari, will serenade the crowd with blues and country-rock music to get everyone in the mood to celebrate. Admission is $5 for ages 13 and up, $3 for ages 6-12, and free for children under 6.
Fireworks at Peacock Park
Brickell residents who enjoy the outdoors, and smaller crowds, can head on over to Peacock Park in Coconut Grove to enjoy an evening picnic and fireworks. The park welcomes guests from 6:00 to 9:00 pm, with fireworks beginning at 9:00 pm. Watching the fireworks over Biscayne Bay high above the swaying palms of Peacock Park is quite the site to see. Street parking is a bit limited, but there are a few city lots on Bayshore Drive and parking garages on Oak Avenue or at the Cocowalk. Better yet, Brickell residents can take the Metromover south, and walk on over to the park.