Best Short-Term (Airbnb) Rental Buildings in Brickell
Short-Term Rental Developments in Brickell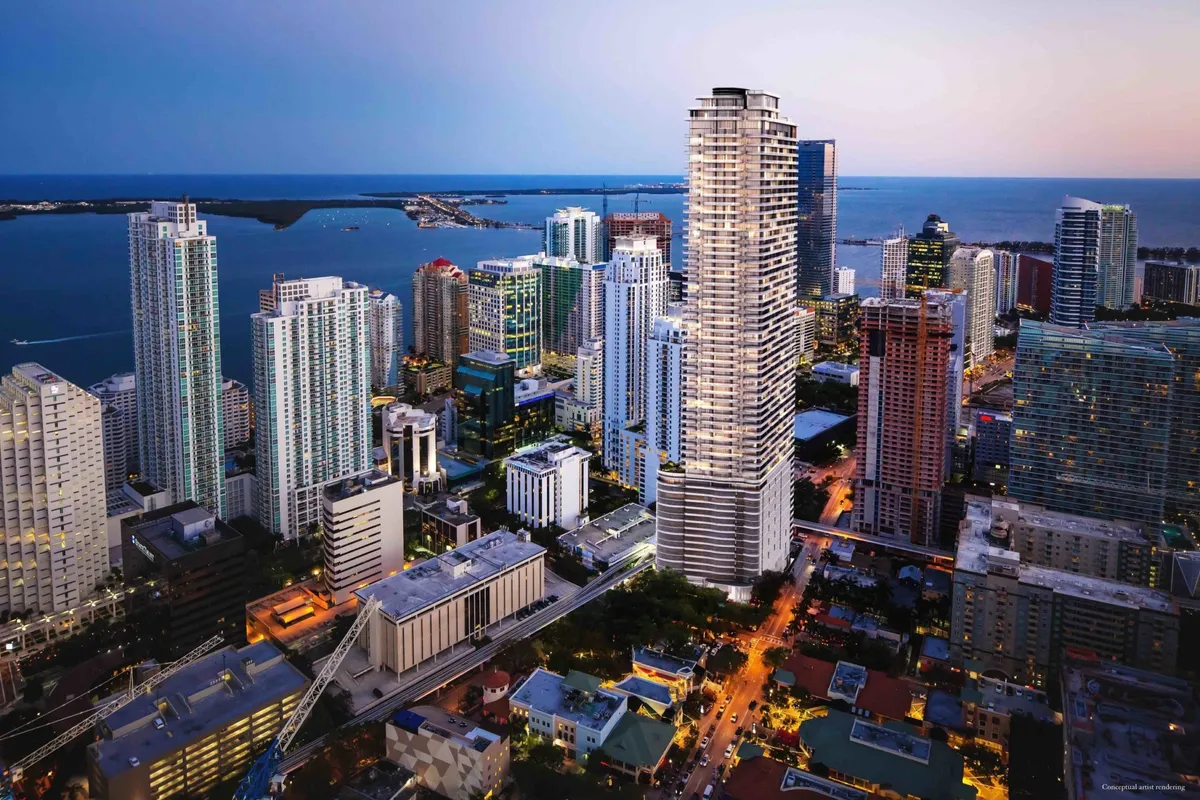 Miami is one of the country's prime tourist hotspots and makes for an enticing location for investors interested in buying a condo specifically for its value as a short-term rental investment. Brickell is one of the best neighborhoods in Miami to engage in short-term rentals. The process of engaging in short-term rentals is tricky though so be sure to follow through with all the steps. Miami has the steepest short-term rental fines in the country so you should be meticulous in your hunt to acquire the perfect condo. Miami represents a massive market for vacation rentals. It is one of the prime places to engage in short-term rentals, so definitely look for the right condo building, just pay close attention to the fine print of not only local condo association bylaws but the rules governing each area of Miami-Dade County.

Short Term Rental Scenarios to be aware of:

You may encounter a condo building that doesn't allow rentals unless you have owned the condo for a year or two
Most condos do not allow less than 6 month rental periods
In buildings where short-term rentals are allowed, many condo associations limit total number of allowable times you can rent per year
Condos that allow owners to rent out short-term rentals, may have rules restricting leases to 90 day minimums, 30 day minimums, and some may even permit daily rentals
Legalities condo owners in Miami-Dade County must follow to legally issue a short-term lease include:
Hosts are responsible for guests knowing all applicable rules of the building
If the condo in question is within 2,500 ft of a school, owner must perform a thorough search of sex offender registries to make sure that no guests who have records stay on the grounds
Hosts must be available at all times to deal with problems arising with the police
Owners must acquire a certificate of use for a property as a rental 
Hosts must maintain a registry with the names of all renters, including the guests of those who rent the property
According to the Miami Herald: "The maximum overnight occupancy at any short-term rental should not exceed two people per room, plus two per property for a maximum of 12. During the day, capacity is limited to 16 people"
New Short-Term Rental Construction: 
Natiivo
One of the most innovative and anticipated projects of the next couple of years, Natiivo condos in Miami is going to be something to behold. The luxurious Natiivo condo powered by Airbnb is being designed to encourage and support home-sharing. One of its unique primary advantages is allowing short term rentals without restrictions to owners. Natiivo is being developed by Newgard Development Group who had previously completed Centro tower in downtown Miami in 2016. Centro had been known for its innovation at the time with its car-less building and no parking garage. As of this moment Natiivo's Miami project, with a planned 604 units, is expected to open around mid-2022, with prices beginning at a cost-effective $300,000.
At Natiivo property owners have the ability to rent their homes. In total they will have four distinct options:

Use their condo as a primary residence
Let Natiivo rent their condo
Utilize their condo as a vacation home
Rent out their condo by themselves through Airbnb
Smart Brickell 

Smart Brickell Condos is located in the booming Brickell financial district in Miami, Florida. Smart Brickell will consist of three towers, the first tower is already under process for contract. Smart Brickell is designed by the renowned interior design firm Arquitectonica Interiors who explores the challenges to develop design solutions capable of addressing a bold and modern aesthetic while offering clients two key features that align with our SMART philosophy: smart architecture and smart interior design. Smart Brickell is a LEED certified development. Each Smart Brickell property features Nest , LIFX, ALEXA, and "SmartCondo" the concierge app that integrates all the SMART functions of the properties.
Short -Term Leasing at Smart Brickell
Lease Back Program
Smart Brickell offers the opportunity to manage and rent your property through the building's hotel services.
Short Term Rental
Smart Brickell units are 100% approved for sub-leases through Airbnb's platform.
Individual Rent
Owners can choose how or to whom they rent their property.
Personal Use
Smart Brickell's location and amenities make it the ideal housing option for young professionals.
 Yotel Pads
YOTELPAD Miami Condos are located in the financial hub of Downtown Miami. This contemporary condo experience consists of 231 Residential Units and comprises of Floors 15-31 of the YOTELPAD building. YOTELPAD located in Downtown Miami will be positioned within walking distance to many of Miami Florida's hottest and trendiest restaurants, including high-end shopping and major entertainment venues as well. Brickell, South Beach, Miami Beach, and the Miami International Airport are all just minutes away. YOTELPAD is unique in that it will include shared amenities as well as exclusive spaces for owners. With no rental restrictions, ownership of these brand new homes makes the perfect experience for anyone looking to purchase in Downtown Miami.
 Existing Short-Term Rental Construction:

Icon Brickell Tower 3

Icon Brickell Viceroy Tower 3 or the West Tower is located in the heart of Brickell. Standing 50 stories tall, Icon Brickell Viceroy Tower 3 has 520 units, 148 of which are resort units. Condo units offered are studios to two bedrooms. Icon Brickell was developed by The Related Group and designed by the world-renowned architects at Arquitectonica. Philippe Starck was the interior designer. On-site trendy and fine-dining options at Icon Brickell 3 include La Cantina No. 20, Cipriani, and American restaurants 15th & Vine Kitchen & Bar. The central location of Icon Brickell 3 makes it a close drive from an assortment of hotspots like American Airlines Arena, Adrienne Arsht Center for the Performing Arts, Marlins Park  Bayfront Park, the Design District, and the Port of Miami. As a result of the hotel component, Icon Brickell Tower 3 has the least restrictive rental policy. Short-term rentals are permitted. Tower 3 condo owners may rent their units on a daily, weekly, monthly, or annual basis.

The Club at Brickell Bay

The Club at Brickell Bay is renown for luxury waterfront living.  Located in the heart of the booming Brickell district of Miami, Florida at 1200 Brickell Bay Drive, the building is merely one block from Biscayne Bay.  What once was primarily a financial district is now a thriving residential community offering a live-work-play lifestyle that was made famous in areas like New York City. The Club at Brickell is the epitome of this lifestyle with in-house amenities that include restaurants and shops. At 42-stories high, The Club at Brickell Bay is 411 feet tall lending residents skyscraper city and bay views amid 643 spacious units. The Club at Brickell Bay also occasionally functions as a hotel inviting visitors from around the world to experience the lush lifestyle of this exclusive building. This makes it a hot short-term rental location. Rooms are available with full or partial city and bay views. Just like the condominium units, each room features a fully equipped kitchen. They also include high-end linens, down comforters, contemporary furniture, cable television, DVD players, and high-speed Internet access.

Fortune House 

Fortune House condo in Brickell Miami is a condo-hotel located in the heart of the neighborhood adjacent to the always popular  Mary Brickell Village. The Fortune House condo building was constructed in 1998 with 296 condo units. The condominium stands 29 stories high with the floor plan ranging in size from 600 to 1,000 sq ft. The building consists of one and two-bedroom units. The Fortune House condo at Brickell Miami offers a wide variety of amenities such as a heated pool, exercise facility, valet, security and covered parking. Fortune House Hotel features units appointed for both short- and long-term stays.