The Best Places To Shop In Downtown Miami
From denim deals to killer kicks, these five spots offer the best shopping in Downtown Miami.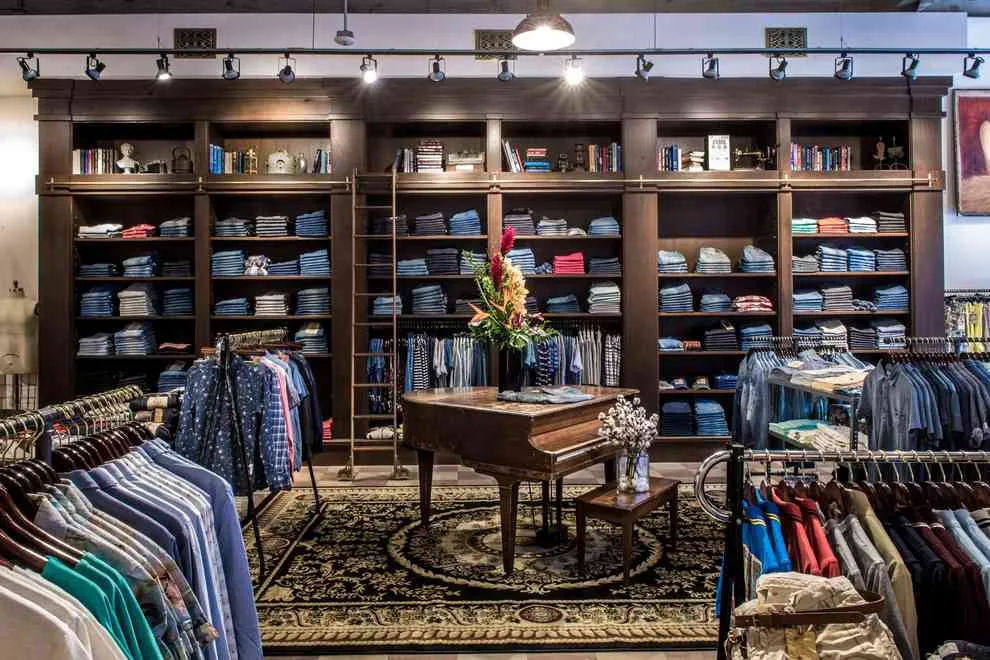 Lost Boy Dry Goods: Decorated as part American Western haunt and part hipster enclave, Lost Boy Dry Goods (pictured above) is the place to go for casual wears and diverse denim. The store stocks jeans, vintage dresses, men's sneakers and t-shirts by brands like Scotch & Soda and Levi's. The store also boasts covetable lifestyle items like classic rock vinyls, photography books, and hot sauces. Located on Flagler, Lost Boy Dry Goods is the stylish little sister shop to  La Epoca, a popular department store with Cuban roots.
Shoe Gallery: Clean kicks line the walls inside Shoe Gallery, with the latest and hard-to-find shoes and sneakers by Nike, Adidas, Jordan, Vans, Converse, Puma and more. Girls and guys each get retail love, and shoppers can also snag a hat and tee to match their purchase. 
Neushop: If you speed by the Ingraham Building too quickly, you might miss Neushop and its ode to all things sensible, versatile, minimal, and chill. Nueshop brings fashion back to the basics, housing tees and tops in a spectrum of neutral tones. The brand sources its fabrics and manufacturers from around the world, creating a globally curated style hub right in the middle of Downtown Miami.
La Epoca: La Epoca is a multi-floor department store with Cuban roots as a Havana fabric shop. In Miami, it's been an area anchor since 1965. At the three-story building, you'll find men's, women's, and children's clothing by Lacoste, Hugo Boss, Ralph Lauren, Diesel, Levis, Nike, and Puma.
FTSLDRS: Creative, edgy finds are at FTSLDRS' core, whose merchandise takes inspiration from music, art, and pop culture. Tour shirts, distressed denim, and camo pieces are stocked alongside caps and classic kicks.