Best Rooftop Bars In Brickell And Downtown Miami
You're not on a terrace or a balcony, you're on the actual rooftop with nothing but the skyline surrounding you. These are the best rooftop bars in Brickell Downtown Miami.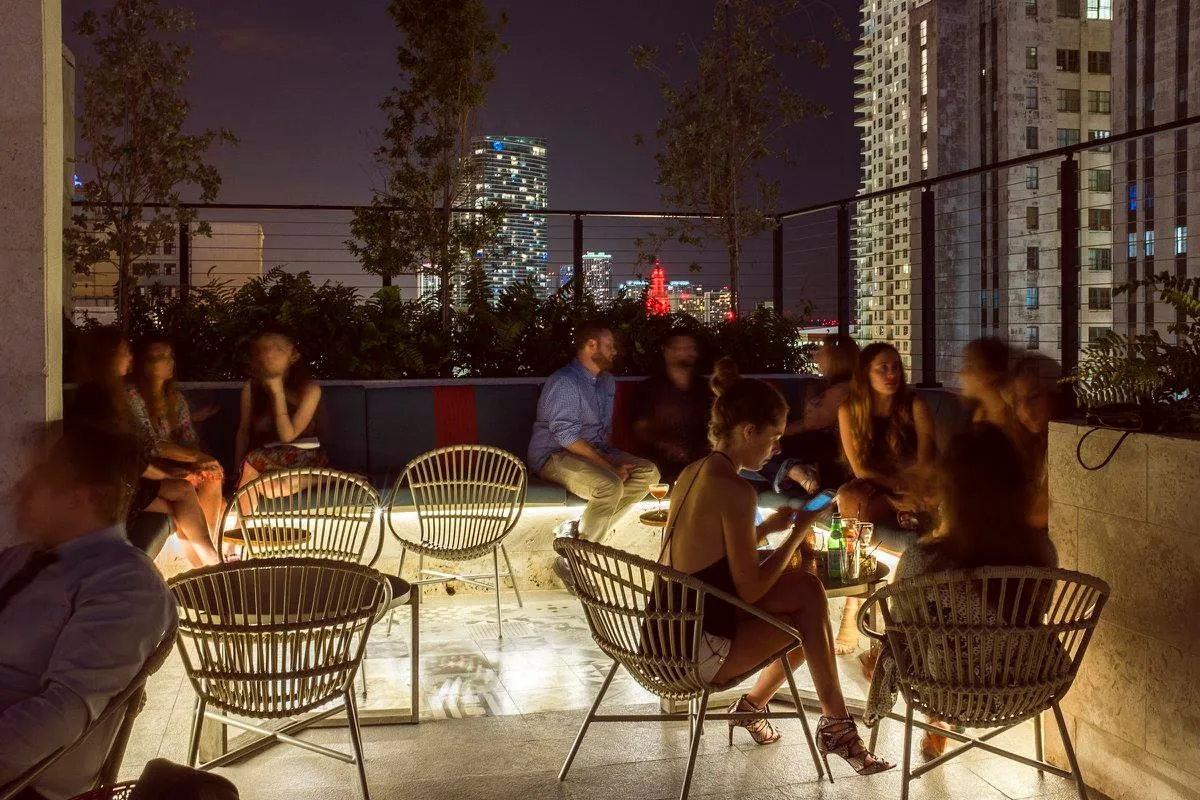 Sugar at the East Hotel
Perched atop EAST, Miami's 40th floor, Sugar is an Asian-inspired oasis framed by Brickell's rising towers. Bamboo chairs, lush greenery, and a hand-carved bar open up to spectacular views of Biscayne Bay; even the bathrooms feature floor-to-ceiling windows. Sugar is all serenity by day, but things get scene-centric after the sun sets on weekends; on these nights, prepare to wait in the downstairs lobby to be let up.
Area 31 at the EPIC Hotel
Area 31 is the home to some of the best seafood dishes in the Miami area and offers unmistakeable views of the Miami skyline, Biscayne bay, and the Miami river. It serves as both restaurant and bar, with indoor majestic seating, and a casual terrace lounge. On Friday's Area 31 is a hotspot for happy hour. The Area 31 monkiker is actually coined from a sustainable fishing area in the Atlantic Ocean designated by the United Nations. Pretty Cool!
Bloom Skybar at the Langford
Downtown Miami's renowned Langford hotel features a rooftop hotspot formerly known as Pawn Broker but is now the Bloom Skybar (pictured above). This 12th-floor bar and lounge which was formerly backed by the Pubbelly Group continues many of its famous traditions like the popular bathtub cocktails. The bar is immensly popular with the happy hour crowd, especially on Friday nights. Bloom Skybar's 1920s-inspired space adds Miami flair with its music selections and programming.
Rooftop at E11even
You don't have to give into the strip club scenario downstairs to enjoy Eleven's rooftop; an elevator takes those looking to sip in sky straight to the top floor deck. Once upstairs, you'll be drenched in Downtown's city lights and the bay breeze. The vibe here can range from party-pumping to leisurely, depending on the night; check Eleven's programming schedule for information on DJs, hookah nights, and more.