Prime Brickell Parks to Exercise & Unwind
Brickell is located in the heart of Miami, and currently serves as Miami's financial hub. Although, living in Brickell can feel busy and stressful, at times, Brickell also offers top-notch entertainment and dining options. In addition to high-end lifestyle options, Brickell is home to a few parks that offer a tranquil oasis within the city. Take a look at our list of prime Brickell parks to exercise & unwind in.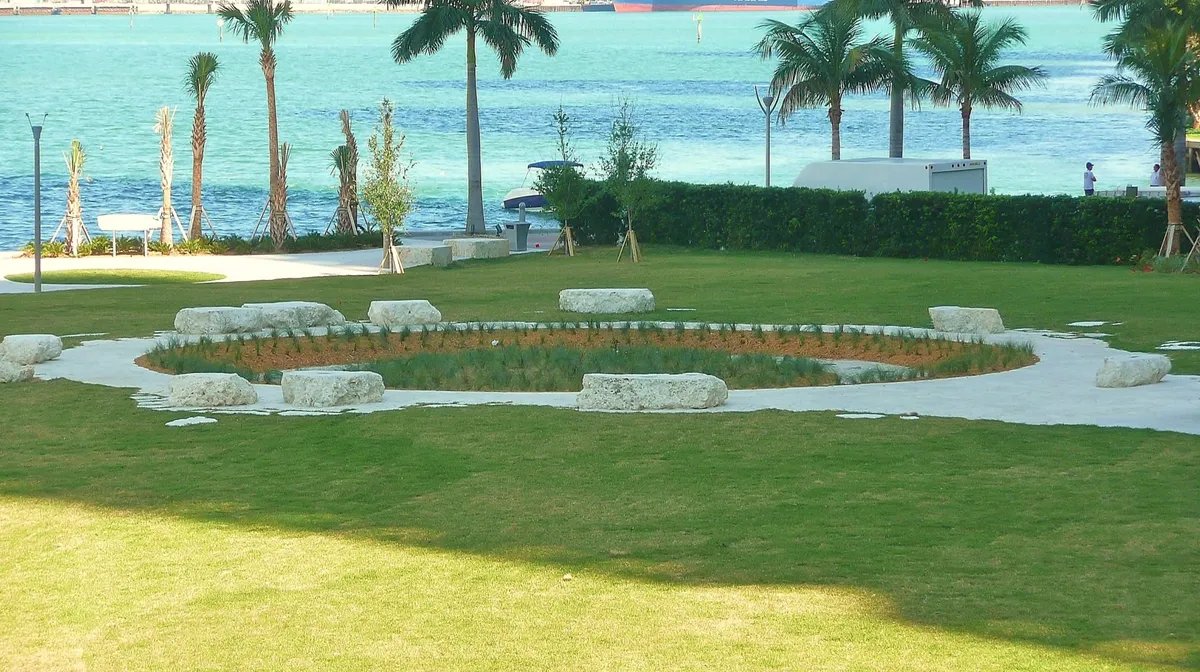 Brickell Key Park
Brickell Key Park is the only park on the list that's located just off of the mainland. Situated on the southern tip of Brickell Key, this quaint park serves as an oasis on this highly developed island. This park offers visitors a quiet waterfront space scattered with swaying palms. Brickell Key Park also offers visitors beautiful water views.
Simpson Park
Simpson Park is a gorgeous oasis of tropical hardwood hammocks nestled within the hustle and bustle of the city. This park is one of the City of Miami parks, and is one of the few tiny fragment that remains of the Brickell Hammock, which was once the largest and most diverse hammock in South Florida. Brickell residents can take a stroll in Simpson Park, while enjoying the beauty of 15 endangered plant species, as well as 9 threatened plant species located here. It's easy to forget that this tranquil park is located within the heart of a busy city.
Brickell Park
Brickell Park is located on Brickell Avenue, in the heart of Brickell. This park is also home to a mausoleum archeological zone, which is preserved by the Historic Preservation Society of Miami. This park is home to a pre-Columbian archeological site, as well as a mausoleum that belongs to the Brickell family. This park is a great place to explore the history of Brickell and its founders, and gives visitors a chance to experience the waterfront.
Miami Circle Park
Miami Circle Park is also known as the Miami River Circle, Brickell Point, or the Miami Circle at Brickell Point. This park is an archaeological site, which has a perfect circle measuring 38 feet of 600 postmolds that have 24 holes or basins cut into the limestone bedrock. This site predates other permanent East Coast settlements. Historians believe that this structure was built by the Tequesta Indians, and could possibly have been their capital. The site is believed to be between 1700 and 2000 years old. Located on the waterfront near the Icon Brickell, this park gives visitors a peaceful vibe with awesome views.
Brickell.com