Best Coworking Spaces in Brickell
Do you need a change of scenery from that dormant and lifeless office space that you currently work in? By working in a Coworking Area you can rent out space and work in a fun environment alongside other innovators. Miami is now the second most entrepreneurial city in the United States, which means business owners are constantly on the lookout for affordable and professional spaces to work. If you want rent out a Coworking space in Miami these are some properties you need to check out.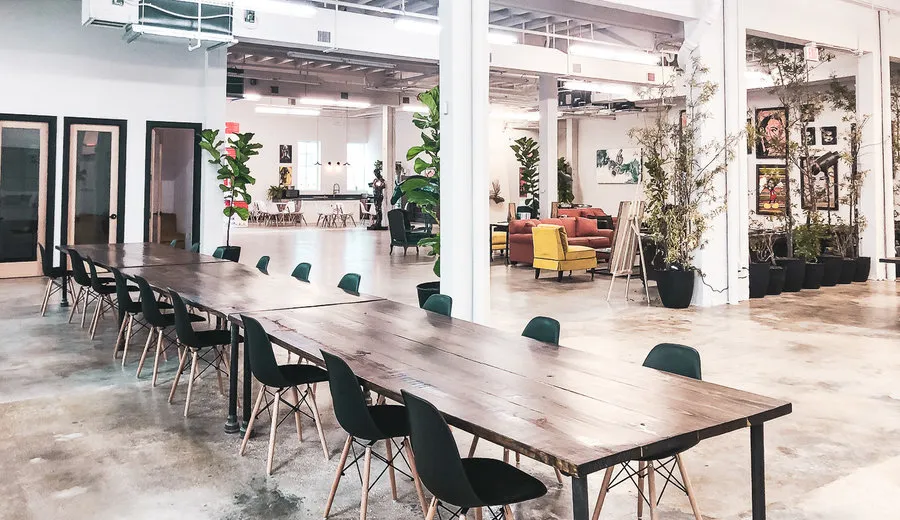 Capital One Cafe
850 South Miami Ave

You can find the convenient Capital One Cafe in the Capital One Building on South Miami Avenue. This popular hotspot is a relaxing place to sit back, enjoy a warm some fresh joe and get to work. There is free wifi that is reliable enough to get your tasks completed on time. We personally find that Capital One Cafe is a great rendezvous spot for quick meetings between friends and associates. One really unique perk that sets Capital One Cafe apart from its contemporaries is that if you are part of a non-profit, student or alumni organization you can also book a "Private Community Room" for meeting space during normal business hours.

Hive Brickell
1548 Brickell Avenue

Hive Brickell is one of those locations that anybody feels right at home in. Its design epitomizes a home setting but also tangos with the balance of a work setting to optimize your mental output. One of the fascinating things about Hive is that there is no requirement to have a long term commitment. Hive offers semi-private and private office spaces that are available on an hourly, daily or monthly basis. It's the best of both worlds: your own personalized office free of any hassles and binding agreements. Semi-private office spaces options begin at $500 per month, $75 per day or $25 per hour.

Quest Workspaces
1395 Brickell Ave and 777 Brickell Ave

Work. Stay. Play. That is the motto at Quest Workspaces. Their 1395 Brickell location at the Brickell Arch is meant to be the full lifestyle and luxury experience not just for you but for your clients as well. Quest Workspaces contains spacious conference rooms with spectacular views. You can also enjoy a cup of coffee on the 25th floor of the Conrad Hilton overlooking Key Biscayne or a stay at their exclusive newly remodeled Questers' Only Condo on the 33rd Floor. You can come relax at the Conrad Spa or work up a sweat at the Crossfit Vida or the tennis courts as well. Rates for workspaces start at $499 per month at Quest.
Building Co Miami
120 SW 8th St

Perhaps one of the most innovative workspaces in the city Building Co Miami is a sight to behold. Jose "Hutch" Rasco and Juan Diego Calle wanted to help other tech companies succeed in the city that they love. To bring this dream to life, they envisioned a physical space where local tech entrepreneurs could gather, learn, collaborate, and grow their businesses together like a little slice of Silicon Valley in the 305. Building Co is home to some of Miami's top tech companies and startups, and the founders' vision is being brought to life every day. At Building Co individual desks start at $550 per month.1
Pipeline Brickell
1101 Brickell Ave South

Pipeline Brickell is the place for you if you are an independent professional, a small business team, or an entrepreneur with a fresh company. This corporate building provides its members with a dynamic learning environment in a desirable location. The aesthetic of this coworking space is unmatched comprising of modern furnishing and vibrant decorations enabling your creative juices to flow and allowing you to work at your optimal level. Pipeline offices also offer a variety of conference rooms and event spaces.  Office rates start at $649 per month.