Best Brickell Spots to Grab a Burger & Drink
Everyone loves a good burger. What's better with a burger than beer?! Fortunately, for Brickell residents, Brickell is home to some great spots to dine and enjoy gourmet burgers and nice, cold beer. Take a look at Brickell's best spots to grab a burger and drink, and be prepared to crave some burgers and fries now.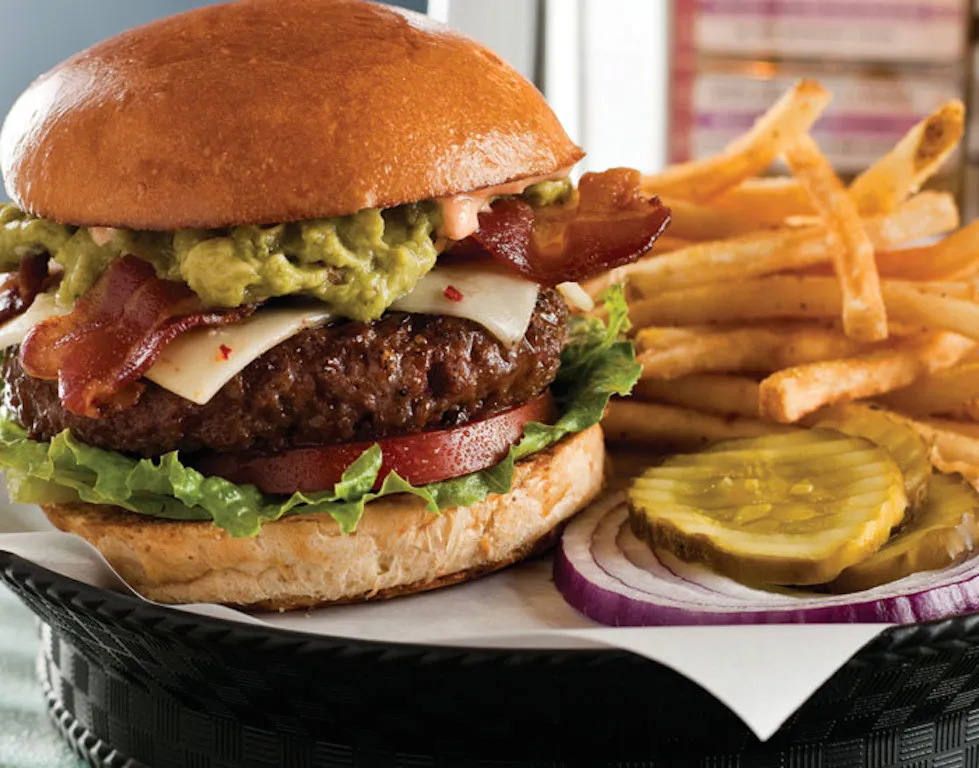 Burger & Beer Joint
Burger & Beer Joint opened its first location in 2009 on Miami Beach, since then this burger concept restaurant has opened locations throughout Florida, as well as in Pennsylvania and Puerto Rico. Brickell's Burger & Beer Joint is a great hangout located in Mary Brickell Village. B&B Joint offers patron gourmet burgers and a full bar with over 75 beers. The vibe at B&B Joint has a rock & roll feel with a bit of sports infused for good measure. Some of the spots most popular B&B Joint burgers include the Hotel California with sharp cheddar, grilled onions, guacamole, jalapeno relish, cilantro sour cream, and a fried egg on a brioche bun; the Thunder Road with thick sliced apple wood smoked bacon, American cheese, and bourbon BBQ sauce on a sesame bun; and, the Mustang Sally made with waygu beef, red onion marmalade, brie cheese, and sliced prosciutto on a brioche bun. B&B Joint also has a really great $10 signature cocktail menu.
Pincho Factory
Pincho Factory first hit the Miami scene a few years back, and serves the Miami and Brickell area some pretty good burgers and pinchos/kebabs. Patrons enjoy the freshness and quality of the food served and crafted from the co-owners family's recipes. With a great deal of accolades ranging from the Best Fries in South Florida to the Best Specialty Burger, as well as a nod from Zagat as one of the top restaurants in the US, it's no wonder that Brickell residents enjoy dining here. Some of Pincho Factory's most popular burgers include the original Pincho Burger with lettuce, tomato, onions, cheese, potato sticks, and our secret pink sauce; the Toston Burger with 2 fried plantains to replace the typical bun, jack cheese, lettuce, tomato, and homemade cilantro sauce; and the Fritanga Burger with fried white cheese, cabbage slaw, and crema.
American Harvest Co.
American Harvest Co. located in Brickell City Centre offers patrons some of the most healthiest and "good for you" food in the Miami area. Everything at American Harvest Co. is made from scratch, with no preservatives, no gmos, and zero antibiotics making it easy to adhere to a clean eating diet. Some of American Harvest Co.'s best selling burgers include the American Harvest Burger made with an all natural grass fed, free range, chuck short rib & brisket blend, fontina cheese, house mayo, caramelized shallots, and served on a Martin's potato bun; and, the Garden Burger which consists of a curried quinoa and shitake patty, harvest yogurt dressing, and pickles served on naan bread.
Burger Love
Burger Love located on Brickell Key has a passion for honest food. This fun and interactive burger joint, has an expansive menu besides burgers; however, the main attraction is still the grand ol' burger. Eating a burger never was so much fun, as patrons help craft one of Burger Love's signature burgers to their liking. First, patrons pick their choice of protein. Next, they pick their choice of bun. Finally, they pick their burger out of 10 choices, or can create their own burger. Some patron favorites include the Wingman with bacon, cheddar, caramelized onions, & horseradish aioli; the Hot Mama with pico de gallo, grilled poblano chile, avocado, and jalapeno aioli; and, the Fairchild with sprouts, avocado, cucumber, tomato, and jalapeno aioli.
Don't see your favorite Brickell burger spot on this list? Then drop us a line at Brickell.com, and let us know your favorite burger spots in Brickell, and what makes them so awesome. You never know, we may have another Brickell burger round up in the future.