Best Brickell Brunch Spots
Living in a fast-paced city oftentimes makes it difficult to sit down and have a real breakfast during the week. That's where brunch comes in on the weekends, so that we can indulge our senses during a nice, long meal. Miami offers so many great brunch options ranging from small neighborhood spots to high-end dining experiences. It almost seems like Miami coined the term "brunch." With Brickell being one of the hottest neighborhoods in Miami, Brickell offers many great brunch options for locals and visitors alike. Take a look at the best Brickell brunch spots below.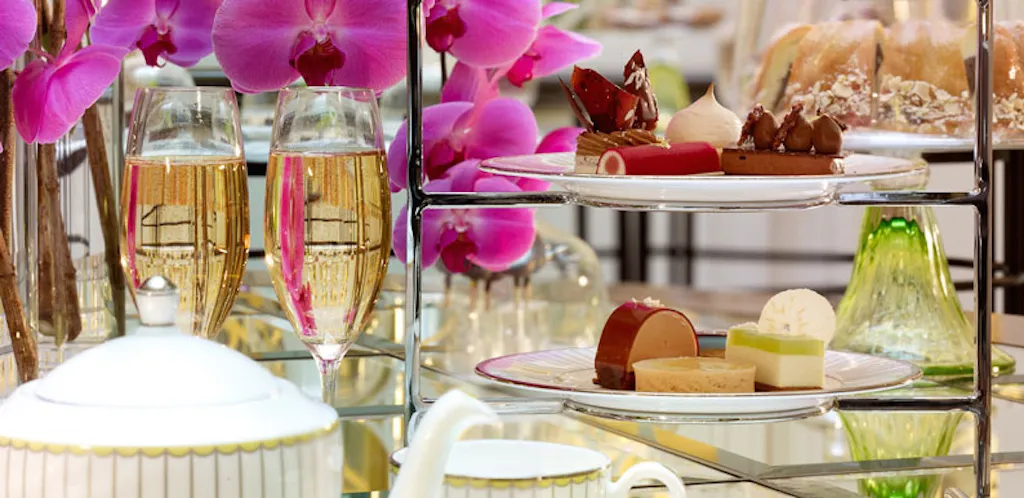 Atelier Monnier
American Social
690 SW 1st Ct, Miami, FL 33130
American Social has a well known reputation around Miami for its delicious brunch menu and it is a popular hotspot among locals. The views at American social exude a chill and relaxing vibe and the casual setting makes it a perfect place to experience a meal. You can enjoy a quiet brunch with friends and family outdoors on the waterfront patio, or you can sit inside and enjoy brunch in a social atmosphere where you can dance as you eat. Suring Saturday's brunch, American Social offers bottomless mimosas or Bloody Mary's with the purchase of a meal. Overall, American Social is a trendy and hip bruch destination in the heart of Brickell.
Amour De Miami
921 Brickell Ave, Miami, FL 33131
Amour De Miami is a cozy and delectable French restaurant that reflects the delecate intracacies of the nation and embodies a little piece of France in every bite.  Located centrally in the middle of Brickell, Amour De Miami offers a distinct bruch menu featuring familiar American staples like sandwitches, burgers, and pasta, while also providing a selection of traditional French cuisine. The Nutella Crepe with strawberries and bananas are a must have when going to Amour De Miami and are famous around the city.
Zuma
270 Biscayne Blvd Way, Miami, FL 33131
As heralded international chef Rainer Becker's first U.S location for his line, Zuma features izakaya- inspired modern Japanese cuisine. The thing that struck me when going to Zuma for the first time was the magnificent design inside the massive establishment and the multitude of spaces you can enjoy your meal; all with unique views and vibes. Zuma has a main dining area, sushi and robata counter, sake bar, lounge, and even a terrace. The term Izakaya quite literally means "edible art," and this is truly what you experience at Zuma. Not only is the food like a picturesque portrait, but the flavor and experience is out of this world. When ordering from the sushi bar I normally go with the popular Spicy yellowtail roll with serrano pepper and wasabi mayo. Zuma is a popular spot during brunch hours.
B Bistro + Bakery
600 Brickell Ave, Miami, FL 33131
What comes to mind when I think of B Bistro + Bakery is a rush of rustic vibes mixed with a cozy "homey" ambiance. Created by the famous Henry Hane -formerly of the Eating House- alongside pastry savant Antonio Bachour, B Bistro offers up a host of decadent pastries and scrumptious desserts along with an assortment of brunch options. The beauty of this restaurant is that it caters to vegans and vegetarians along with the everyday crowd by featuring many veggie-heavy dishes. Their Mexican Avocado Toast, Croissant French Toast, and Pastelito Pancakes are the most popular options from their brunch menu. Whether your by yourself or with friends and family, B Bistro is one of THE spots for brunch in Brickell. 
La Mar 
500 Brickell Key Dr, Miami, FL 33131
La Mar is a Peruvian masterpiece developed by the world-renowned chef Gaston Acurio. La Mar truly has some magnificent views of the city and Biscayne Bay and the interior offers a comfortable and cozy vibe. The spot offers a combination of indoor and outdoor seating with three contemporary bars providing distinctive culinary experiences ranging from upscale novo-Andean cuisine to Asian-Peruvian fusion and traditional seafood. Some of the most brilliant features of this premium dining experience are the tremendous ceviches, tiraditos, and the signature pisco sours. I normally find my way to La Mar on Sundays during two-hour brunch when they serve unlimited cocktails.