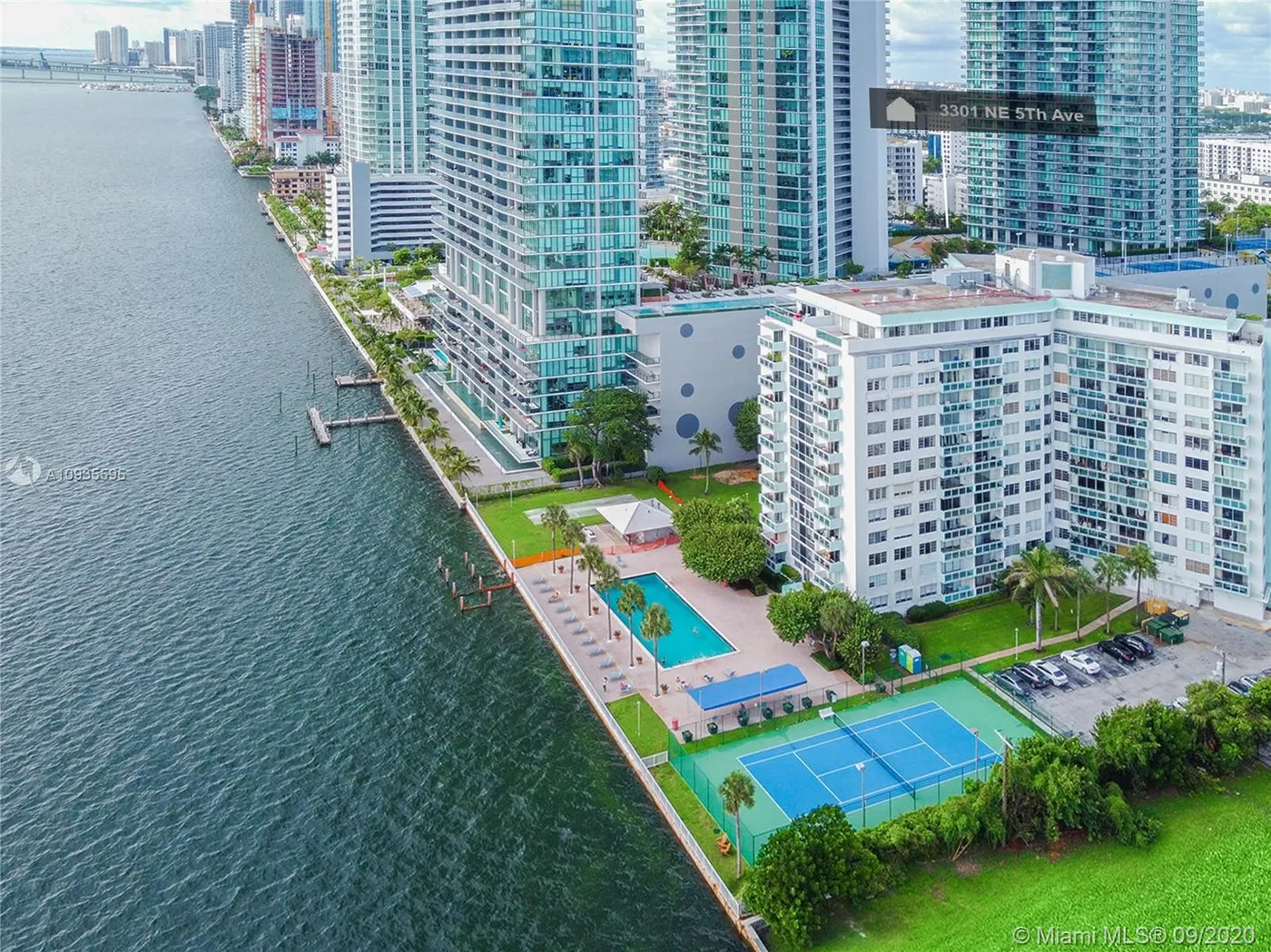 Overview
Bay Park Towers resides in the Edgewater District.  It is centrally located between Brickell, Midtown, Design District, and Miami Beach.  The Bay Park Towers condos are situated right on the water. On the eastern edge of the appropriately named neighborhood of Edgewater stands the Bay Park Towers high-rise, a fourteen-story classic building. The condo's architecture is a testament to Miami's vibrantly classic charm while the amenities remind residents that Miami condos continue to set the benchmark for living experiences that are practically unparalleled.
Living in Bay Park Towers captures the tropical ambiance of Miami. There is a welcoming patio area that includes a barbecue, picnic tables, plus a swimming pool so you can enjoy some fun and relaxation with your friends and family or simply bask in the warm sunshine. Play an intense round of tennis, hang out in the recreational room, there are plenty of ways to relax or have some fun without having to leave the premises. A major perk of living in Bay Park Towers is the fantastic views of Biscayne Bay and neighboring Miami Beach thanks to the location of the building.
Speaking of Miami Beach, residents of Bay Park Towers won't have to travel too far to spend a day sunbathing on the sands as there is a major highway nearby that makes it easy to visit the famous barrier island. As part of the Edgewater neighborhood, Bay Park Towers is also close to the Wynwood area, known for its art, frequent events, bars, and more. Downtown Miami is less than fifteen minutes away to the south.
Location
Walk Score for Bay Park Towers