Aston Martin Launches Its First Condo Amid Slowdown
The 305 will get a dose of 007 when a 66-story Aston Martin residential tower rises at the mouth of the Miami River at 300 Biscayne Way. The UK-based company has partnered with G and G Business Developments on the first branded condo building in its portfolio.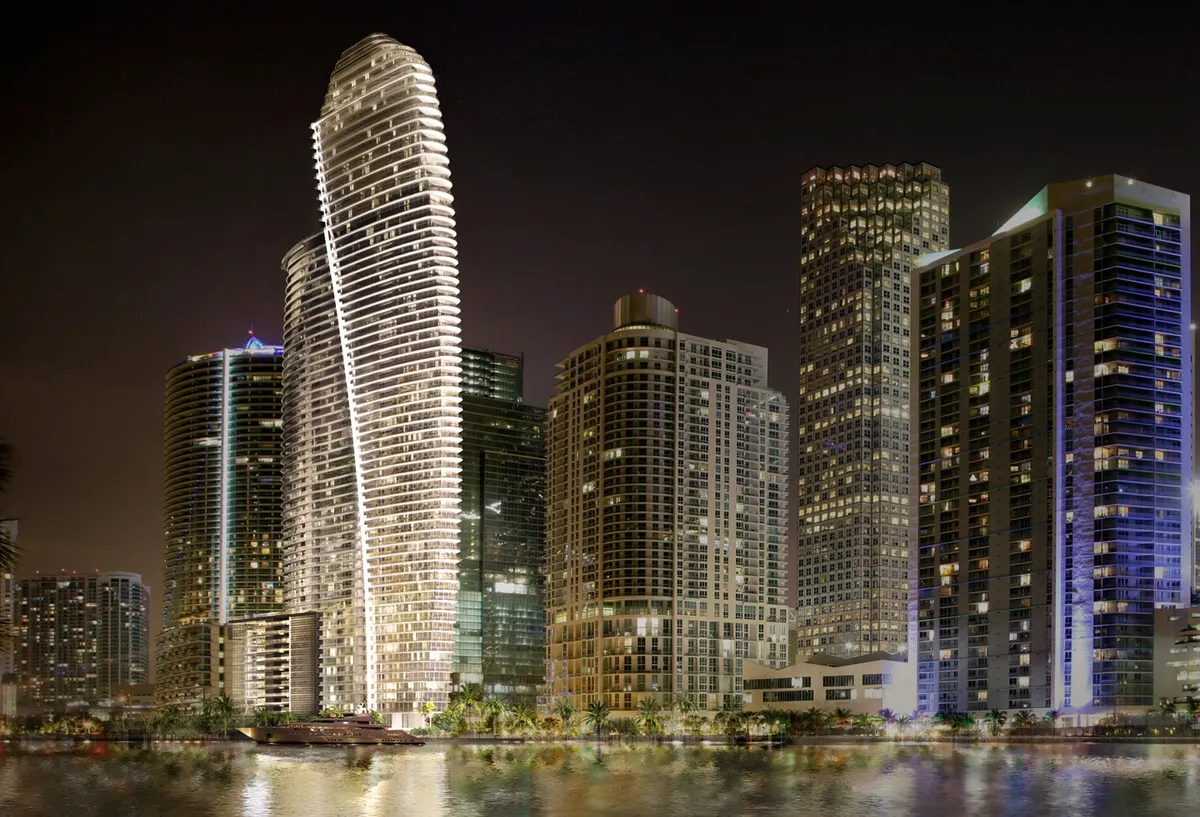 The one-acre waterfront property was sold to Argentina's Coto family for $125 million, making it the most expensive acre ever sold in Miami. Sales will begin in November with prices exceeding $1,000 per square foot with 390 units starting at around $2 million. A sales center will open in March 2017, with groundbreaking expected in Summer 2017. The completion of the project is slated for 2021.
Despite the fanfare, the timing is a bit odd as development sales have slowed throughout South Florida. But then again, if you are worth $3 billion, what is a measly $125 million?
The boldly designed building will be shaped like a sail, an architectural feat brought to life by Revuelta Architecture and Bodas Mian Anger. According to the announcement release, "EVP and Chief Creative Officer, Marek Reichman, will design the interior spaces including the two private lobbies, the two-level fitness centre with ocean views and the full-service spa amongst other shared spaces in the development. When the development opens in 2021, seven penthouses and a duplex penthouse—all of which will enjoy private pools and spacious terraces—will be complemented by a range of luxury one to four bedroom condominiums."
Interested in this project? Please reach out to andres@brickell.com who will gladly provide further information on this project and a deeper insight on the market.