Renderings revealed of Tom Brady's new mansion
Brady's estate, in the exclusive and gated Indian Creek Village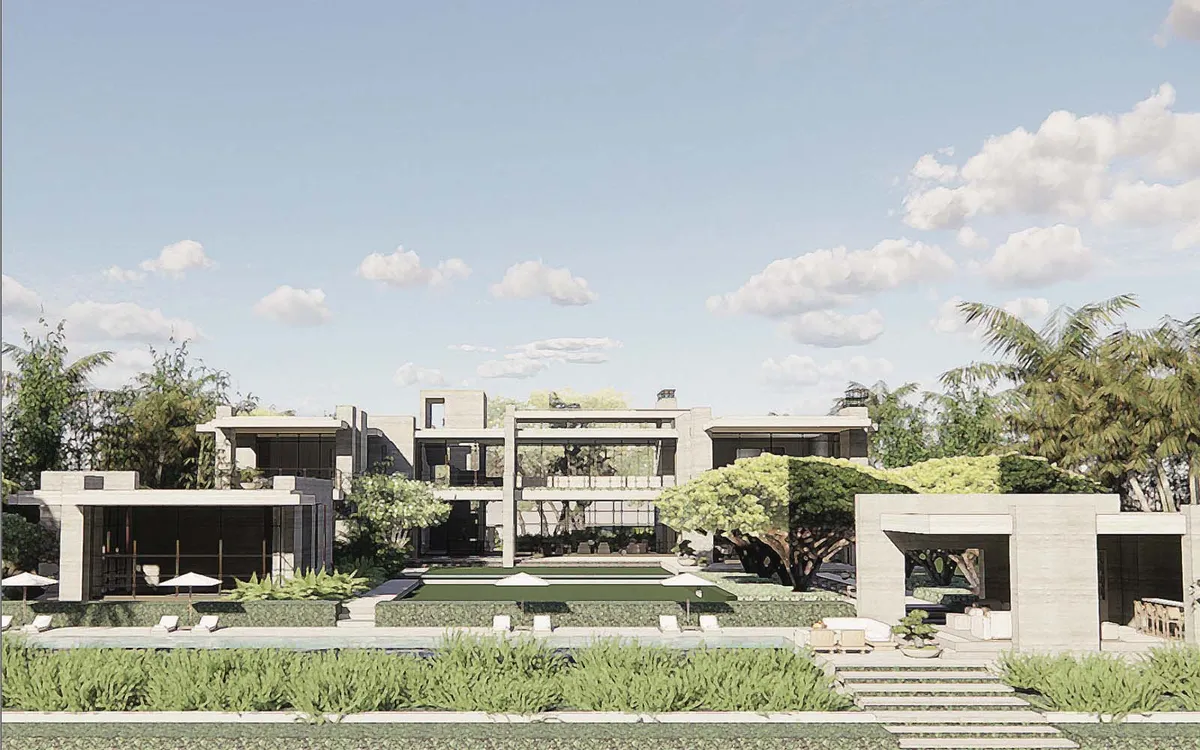 Tom Brady, the legendary seven-time Super Bowl champion renowned for his tenure with the New England Patriots, made a strategic real estate move nearly three years ago. Together with his partner, Gisele Bündchen, they acquired a prime 2-acre lot at 26 Indian Creek Island Road, facilitated through an LLC linked to Jeff Soffer's Fontainebleau Development. It's worth noting that Jeff Soffer and Brady share a close friendship, with Soffer residing right next door at 27 Indian Creek Island Road.
Fast forward to June of this year, and the aforementioned LLC successfully secured a substantial $35 million construction loan for their forthcoming residence, courtesy of JPMorgan Chase.
The wheels of progress started turning back in 2021 when Fontainebleau Construction filed two notices of commencement, signaling the commencement of construction activities on the property. The plans encompass an impressive two-story home, complete with a dedicated security building, a well-equipped gym, inviting cabana, a luxurious pool, and a versatile sports court.
Indian Creek Island has traditionally been the abode of ultra-wealthy business magnates and celebrities, and this tradition continues. In a notable June transaction, billionaire Jeff Bezos made headlines by acquiring a property on the island for a substantial $68 million. Renowned DJ and producer David Guetta is also poised to join this exclusive enclave, as he is currently in negotiations to purchase the opulent waterfront spec estate at 37 Indian Creek Island Drive, originally listed at $69 million.
Meanwhile, Gisele Bündchen, Brady's former spouse, has been actively involved in her own real estate ventures. Recent paparazzi photos captured her presence at her waterfront residence located at 1400 Biscaya Drive in Surfside. She secured this property for a considerable $11.5 million nearly a year ago, around the time when the former couple announced their separation. Bündchen also owns a non-waterfront property in Surfside, acquired just months before the aforementioned purchase.
Expanding her real estate portfolio further, Bündchen recently invested a little over $9 million in a sprawling 7.5-acre equestrian estate situated in Southwest Ranches, a picturesque locale nestled in western Broward County.