Pre-Construction: Calle 8, 699-Foot New Development Planned In Brickell
A preliminary application has recently been submitted to Miami-Dade planners for a striking new development in the heart of Brickell. The project is currently going by the tentative name "Calle 8," with Millennium Developments of Brickell, LLC listed as the developer.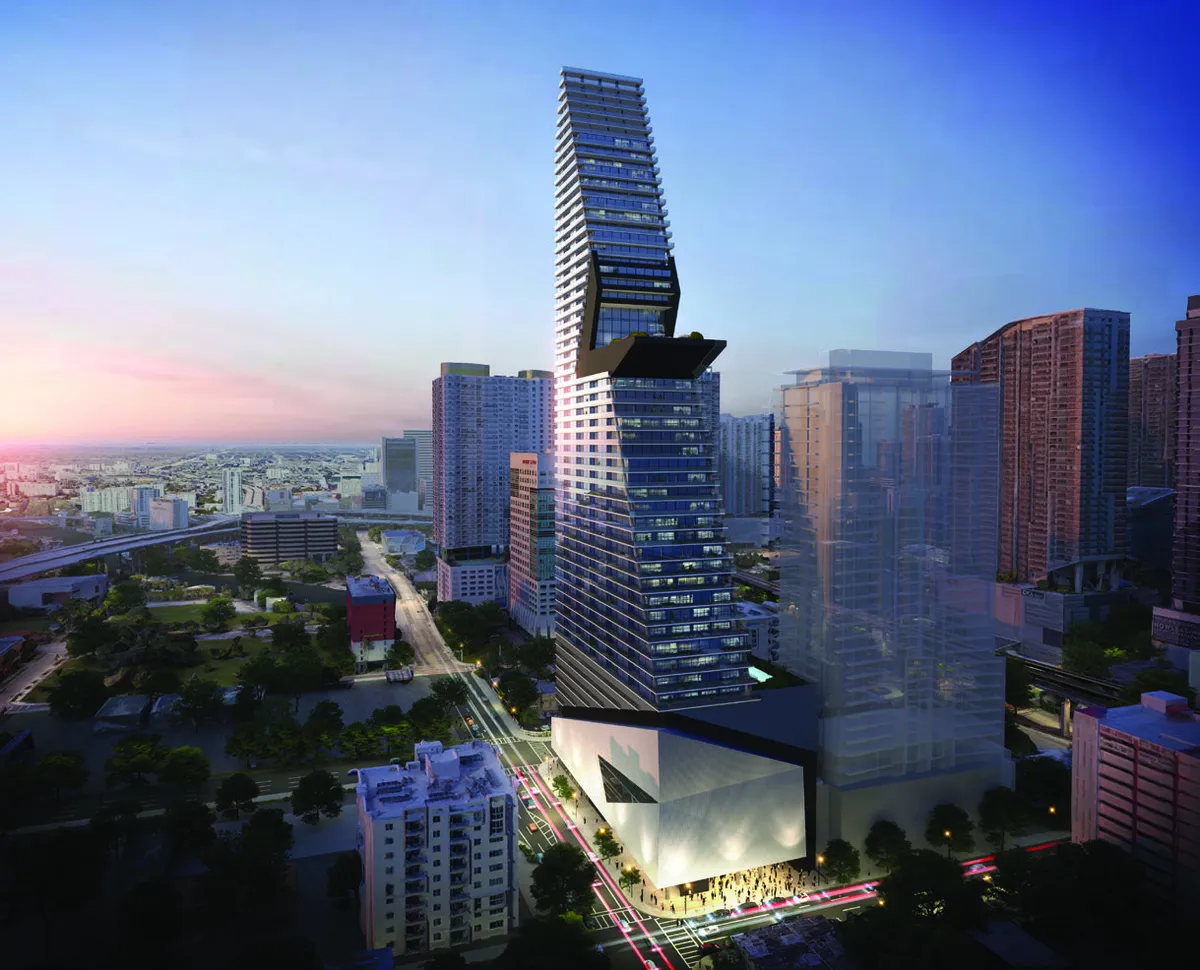 According to the application, Calle 8 is planned as a 57-story tower, soaring to a height of 685 feet above ground level and 699 feet above sea level. The pre-construction development is expected to feature the following:
Residential Units: The tower will offer a total of 464 residential units, with a diverse range of layouts including 252 studios, 37 one-bedroom units, 167 two-bedroom units, 7 three-bedroom units, and 1 penthouse.
Mixed-Use Space: The project presents two intriguing options for mixed-use space. One option includes a flexible multi-level Concert Hall, while the other envisions a multi-story retail complex capable of accommodating a department store or similar retail vendor. Both options are designed on levels ground through 5.
Parking: The development will provide 467 parking spaces distributed across eleven levels, ensuring convenient access for residents and visitors.
Co-working Space: Calle 8 will also feature co-working space on level 12, catering to the needs of professionals in the community.
Amenities: Residents will have access to luxurious amenities spread across levels 33, 35, 36, and 37, with the pool deck located on level 35.
In May, the Federal Aviation Administration (FAA) issued a letter granting approval for the tower's height, allowing it to rise to 685 feet above ground level or 699 feet above sea level. This clearance was sent to German Coto of Millennium Developments on May 15th.
It's worth noting that a portion of the property currently operates as a gas station.
Additionally, the same block is set to feature other notable developments, including PMG's Sentral Brickell with 43 and 31-story towers housing 803 residential units, Menesse Brickell with 350 units in a 39-story tower, and Westpine with 328 units in a 43-story tower.
BMA Architects is the firm responsible for the design of Calle 8.
This promising addition to Brickell's skyline has generated significant excitement and interest among the Miami community, and it is set to become a landmark for the city's architectural landscape.