What $1 Million Gets You in Brickell
Brickell is a truly fantastic place to call home. Each year thousands of vacationers flock to Miami to experience the sights, sounds, and gastronomy that residents enjoy every day. Miami, in general, has quite a few remarkable neighborhoods, but Brickell is the perfect location for newly transplanted Miamians to call home. Brickell has a plethora of amazing condos and penthouses, and offers residents a posh lifestyle complete with high-end dining, entertainment, and shopping options. Luxury real estate in Brickell ranges from the low $200s all the way to $20 million +. However, there are great deals in Brickell that hit that $1 million dollar mark. Take a look at the listings below to see what $1 million can get you in Brickell.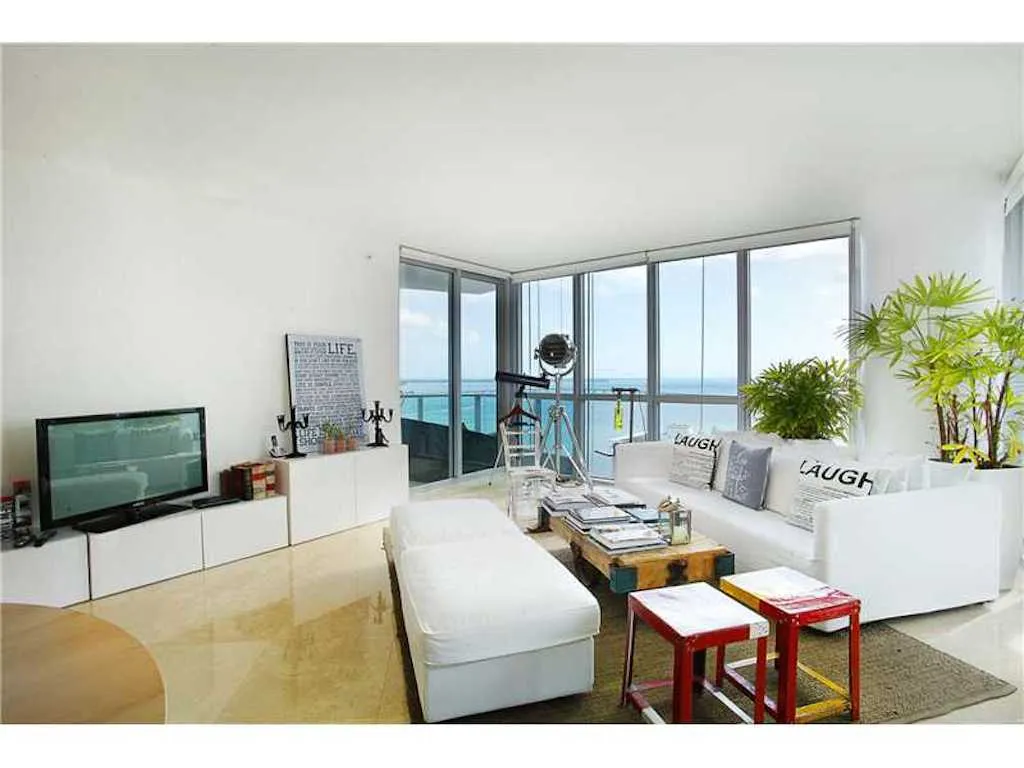 Icon Brickell II #2305
This Brickell unit located in the Icon Brickell II building at 495 Brickell Avenue #2305, Miami, FL 33131 offers 1,450 square feet of living space. This 2 bedroom, 2 baths, unit also includes a den. Unit #2305 grants buyers direct water views in one of Miami's most prestigious and sophisticated complex. This unit comes complete with an Italian kitchen with Sub-Zero and Mille appliances, porcelain floor, and high impact doors. This beautiful unit has a 200 square feet balcony that overlooks a green park, as well as city and water views. Listed at $1 million dollars, this waterfront Brickell condo is perfect for people who love city and waterfront living.
Brickell City Centre #2610
This Brickell unit located in Brickell City Centre at 686 68 SE 6th Street #2610, Miami, FL 33131 offers 1,317 square feet of living space. This 2 bedroom, 2 baths, unit includes a great balcony space. Unit #2610 bestows buyers views of the city and the Miami River. This unit has a gourmet kitchen with top-of-the-line appliances. This gorgeous unit has custom interior features such as custom mirrors, high impact doors, custom cabinetry, and walk-in closets. Listed at $1 million dollars, this Brickell City Centre condo is a fantastic buy for anyone who loves city life complete with haute dining and high-end shopping.
Jade Brickell #2308
This Brickell unit located at the Jade Brickell at 1331 Brickell Bay Drive #2308, Miami, FL 33131 offers 1,529 square feet of living space. This 2 bedroom, 2 baths, unit offers buyers breathtaking water views, as well as exhilarating city views. This wonderful unit has a nice-sized, open balcony; large bathrooms; French doors, and a much desired, split bedroom floor plan. Unit #2610 has a lovely kitchen featuring high-end appliances and honey-colored wood cabinetry. Listed at $990,000 dollars, just under $1 million dollars, this Jade Brickell condo is a steal for anyone seeking amazing waterfront views from the heart of a bustling city.
If you are interested in living in one of these luxurious Brickell condos listed at $1 million dollars, contact me at Brickell.com or (786) 306-4287. If you would like to see additional units in Miami, let me know, and I will be happy to help you find the ideal condo for you to call home.